Since I do a lot of late night driving in the sticks, the stock headlights seemed dimmer than flashlights. I bought the IPF H4 housings, the ARB harness, and some Hella 90/130watt H4 bulbs. Those worked nicely, but I needed MOAR.
I installed some factory fog lights, and some Hella 700FFs with 130 watt bulbs which are tied into the high beams.
I also found a nice chrome grill off an XJ Limited.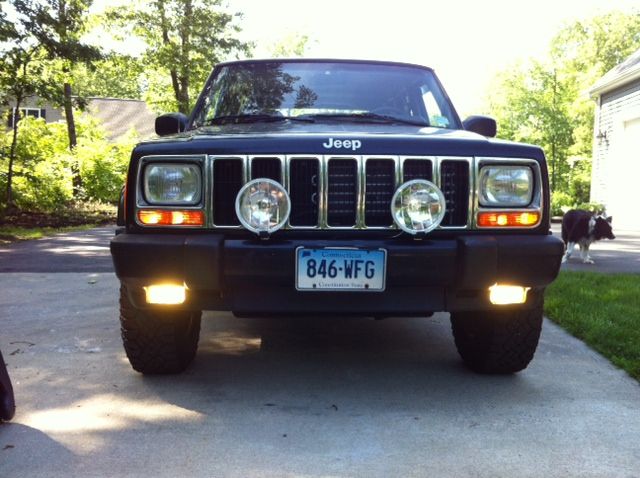 You can see my huge tranny cooler in that pic as well.
Next I put on some armor, after a deer ran into the side of my Jeep. Luckily it barely dented my passenger front door. I started with a front skid plate, and have more I need to install still.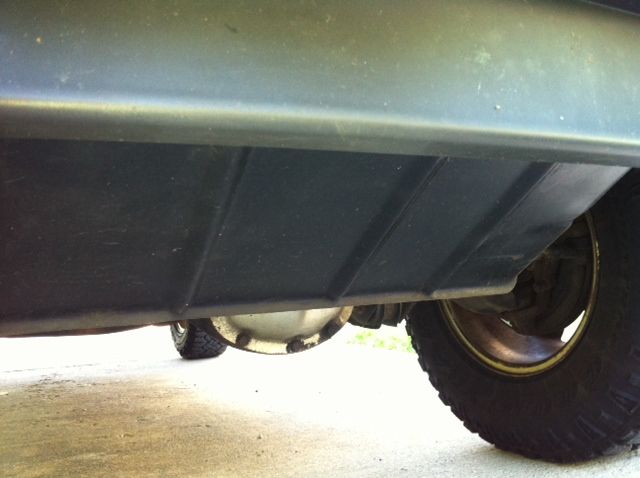 The old shocks rode like a boat, so I upgraded to some Old Man Emu Sport shocks.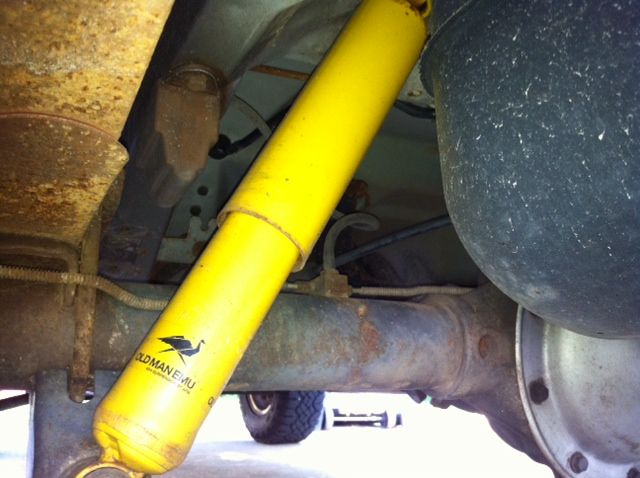 I recommend these and they ride like butter in comparison.
I also installed a Curt trailer hitch: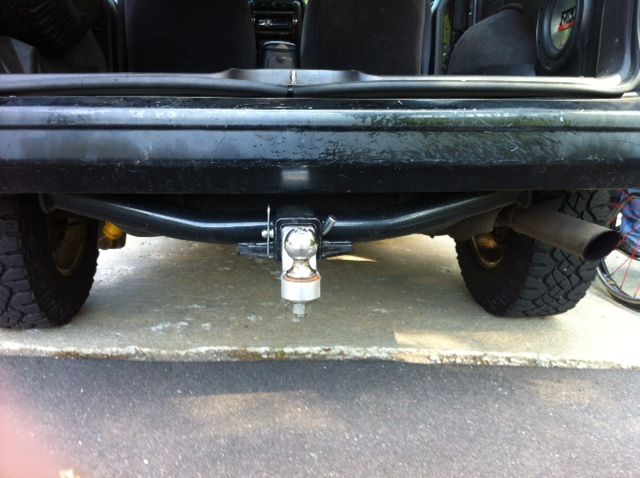 I also added a few stickers:
For passengers:
I also installed a 60mm bored throttle body from Stroked Jeep, a highflow thermostat housing, and a flowmaster super 40 exhaust.
I will upload an exhaust video soon.
Since my jeep had the 0331 head, I swapped it out with a new Clearwater head, which is documented in this thread:
http://www.jeepforum.com/forum/f11/0...hread-1371398/
I still have a Spartan locker I have to install in the rear axle.
More updates to come.