Well it's been a while since I've had time to give the Jeep some love. Between work, college and a lack of a warm work area, I just haven't been able to do much.
Today was a sunny 75 degrees and I decided to tackle my steering gear box. It had some noticeable slop and was getting quite annoying. I opted to go with the Durango upgrade.
I got the Durango box from NAPA for about $130 with my employee discount. Went ahead and got new pressure and return lines as well.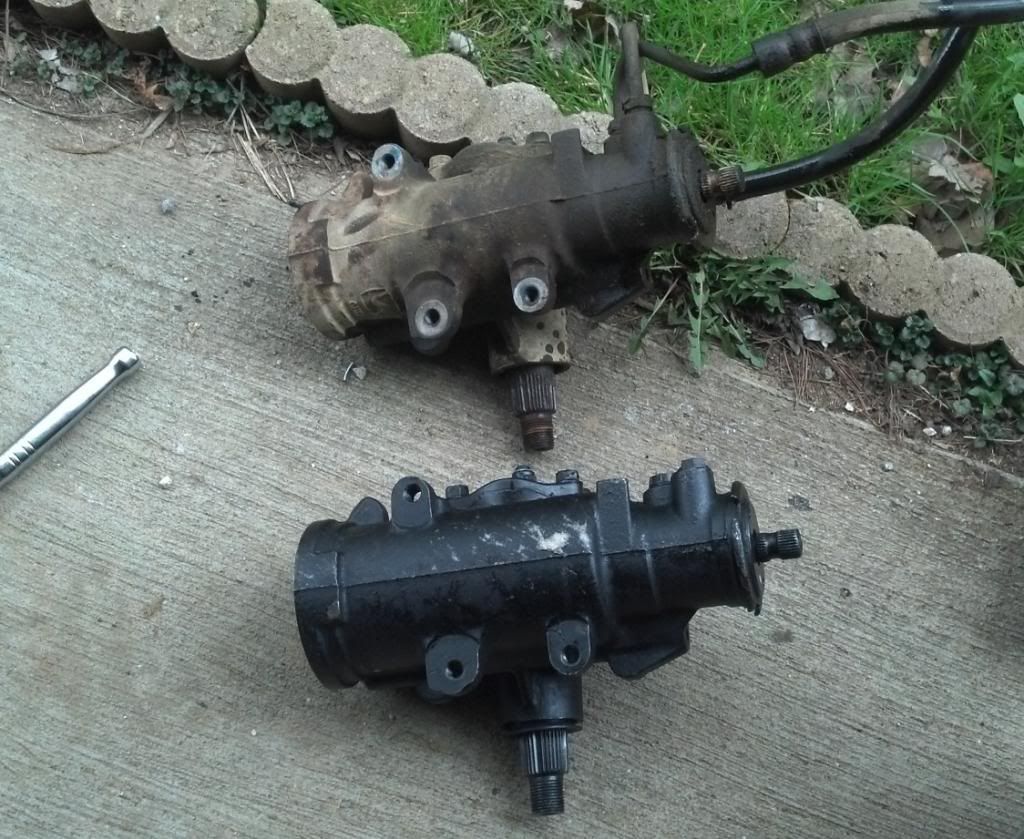 Here they are side-by-side. Not much difference except the Durango box has a slightly noticeable beef to it.
Also had Mark over at Detours Offroad Hardware fabricate this beefy spacer out of 3/16 plate. I was surprised to see the factory aluminum spacer came out in one piece.
Overall, a MUCH better drive with the new box. Steering is much tighter and has much better response at highway speeds. I'd highly recommend it to anyone looking to upgrade.
In other news, I'm doing some slight customizing to my eBay bumper as well as adding some lights. Should have it done next Monday.