So last year I put an xj on tracks; here is a link to the thread
http://www.jeepforum.com/forum/f177/...arted-1552080/
It was an absolute blast to build so I'm doing another!
Here is a pic of what I'm starting out with for this 2nd build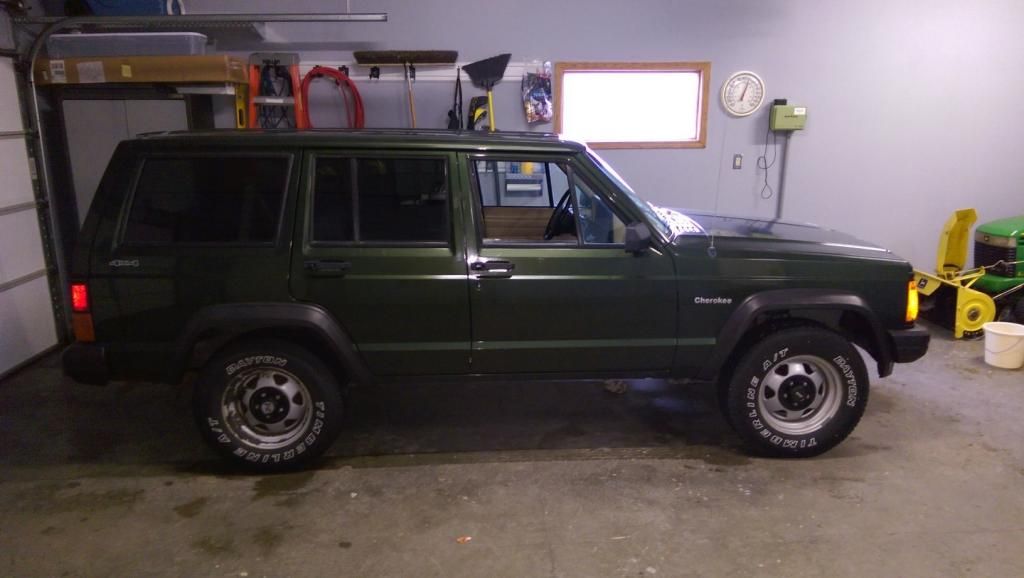 Its a 1996 xj with 153k miles; completely un-fiddled with. I'm going to feel a bit bad cutting into this one; but I'll get over it
Basically doing the same type of setup as the red one with the following tweaks
- Instead of going with a pile of lift I'm going to extend the wheelbase via ubolt eliminators from tnt. My hope is that between 1.5 inch wheelbase extend and a 1.5 inch lift and a minor spring pack build I can carry the load and not get to terribly tall.
- Doing a tranny gauge again
- Doing a tranny cooler again
- Going with a winch this time; already have a 12k laying on the shop floor waiting for a bumper to put it into
- Skipping the roof rack (jeep got to tall) going with a front and rear bumper rack type solution
Tracks have been ordered and should be hear next week; it'll be a very busy couple of weeks as I try to land this one.
More pics and info to come as the parts start appearing. Should be a blast of a build.