Went with Stephen last night for some night wheeling and took a few pictures until it got too dark for anything to show up. Had a blast. The XJ is consistently surprising me, I can officially say it is more capable than my YJ.
The start of the trail, lined up next to Stephen's TJ.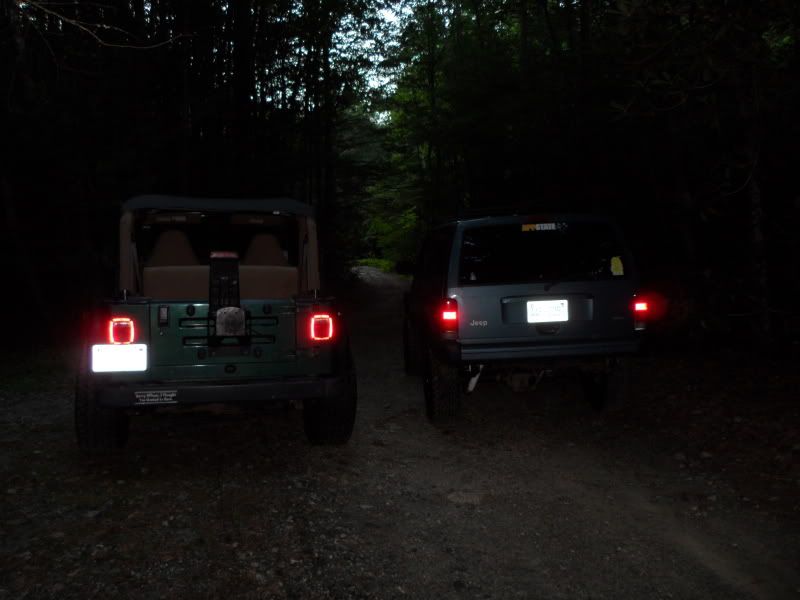 Decided to try a new line over some rocks that I've never done before, made it no problem.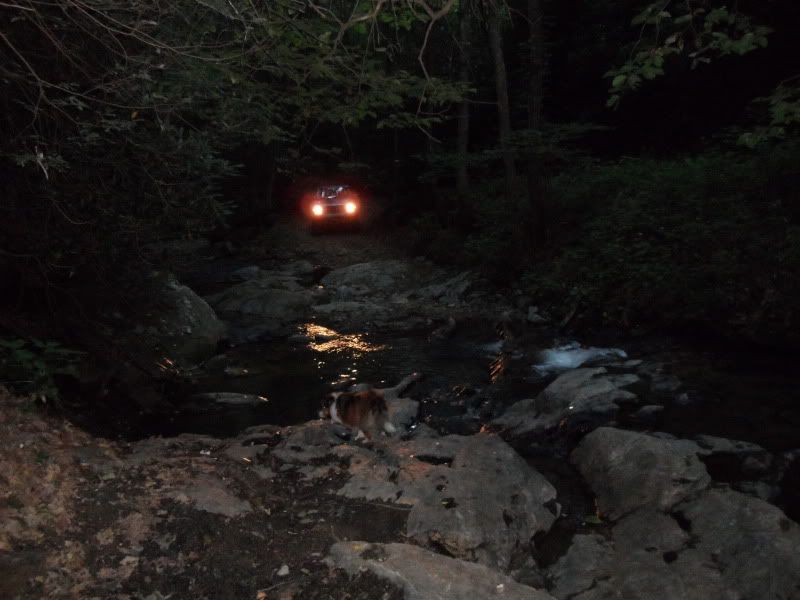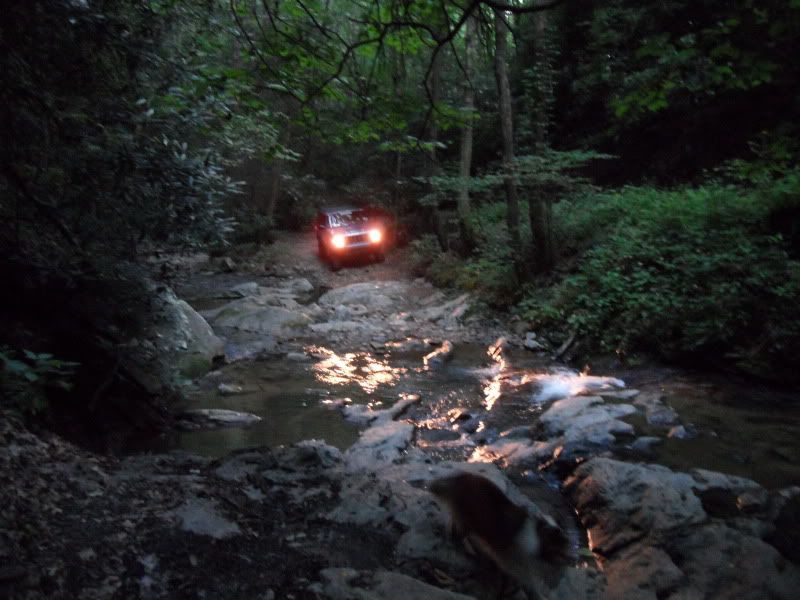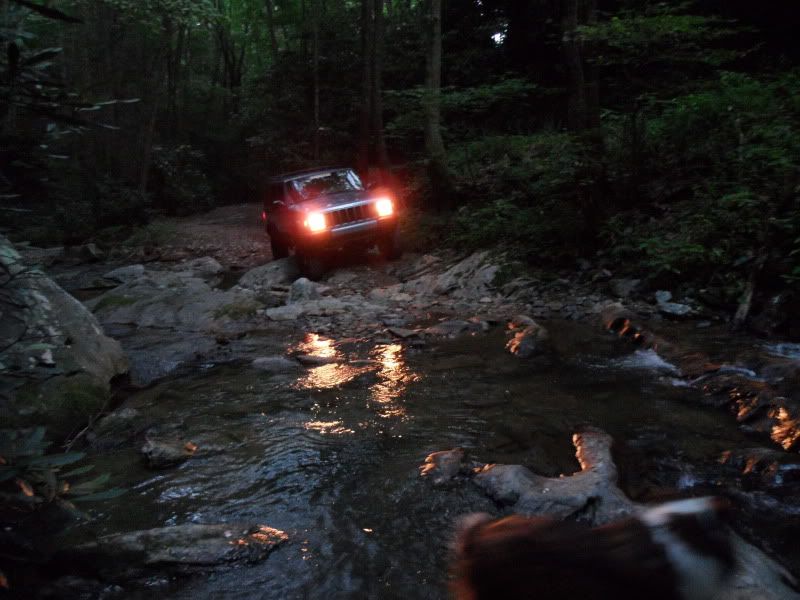 Love this pic.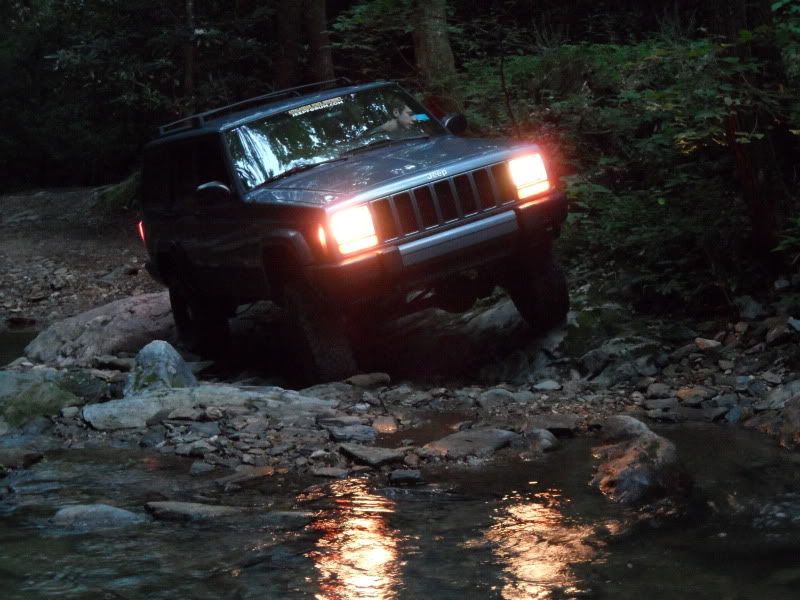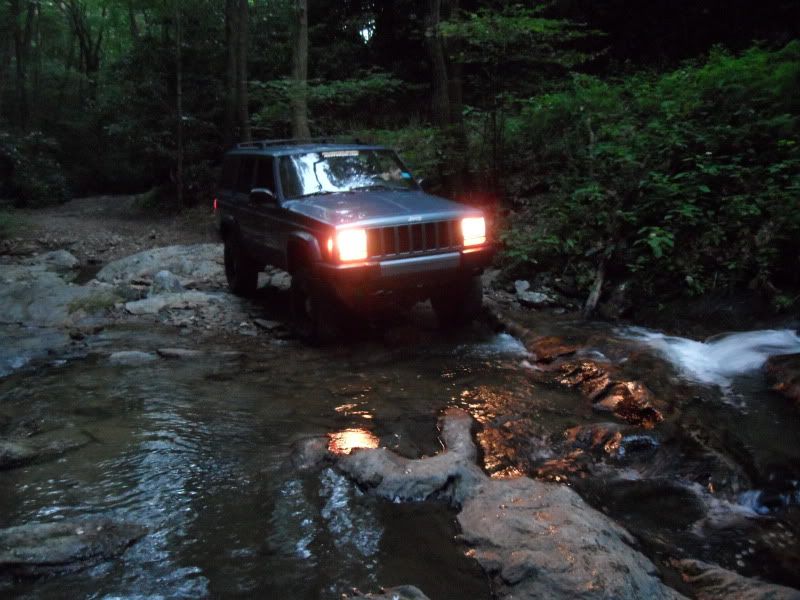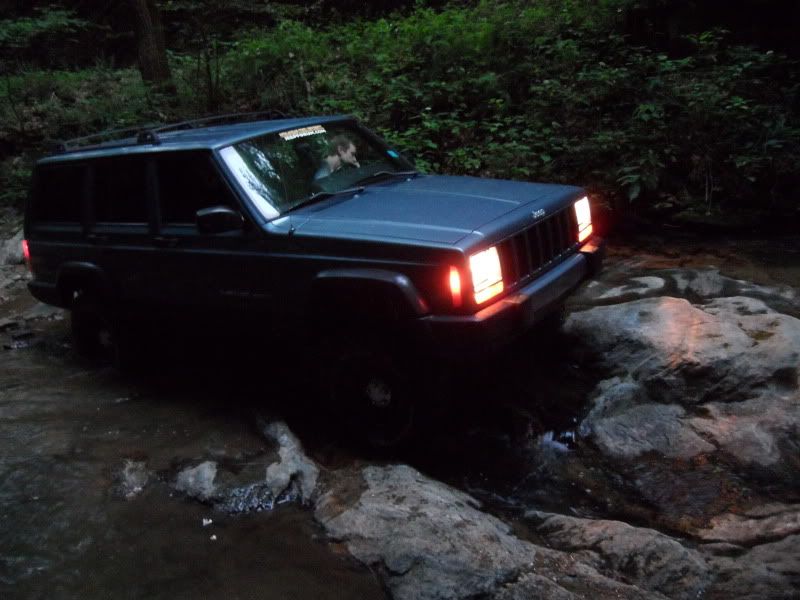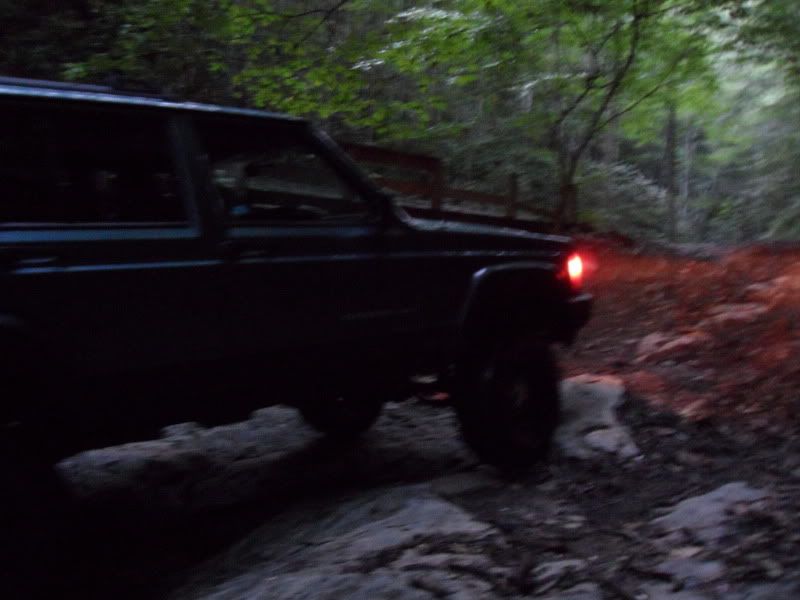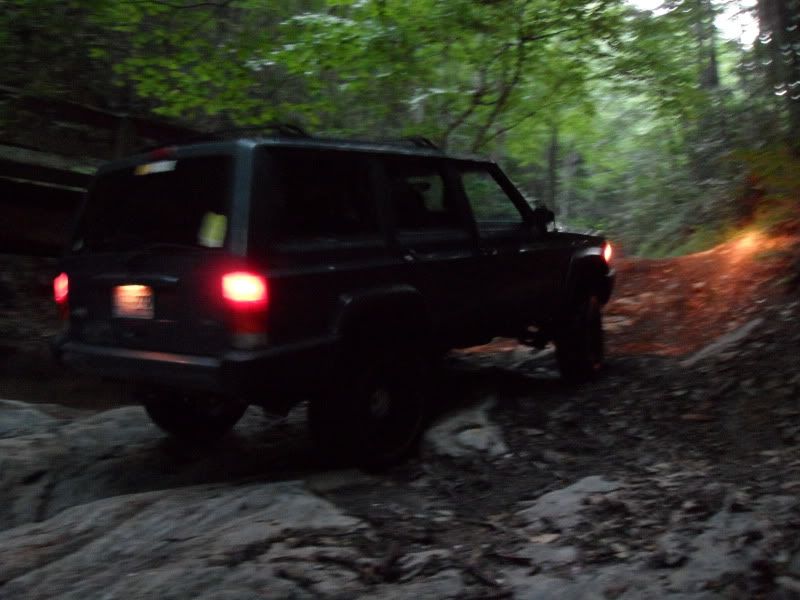 Back onto the main trail.
Flex! Sway bar still connected.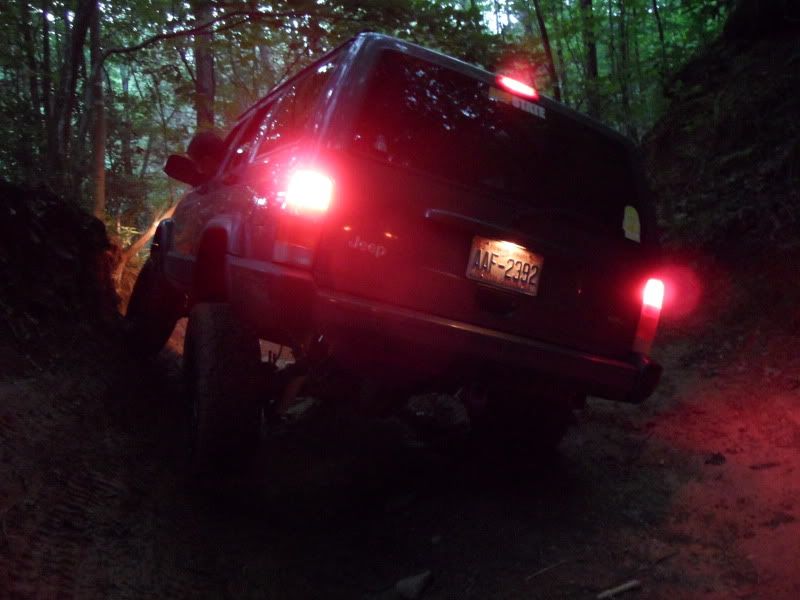 Stuffed 31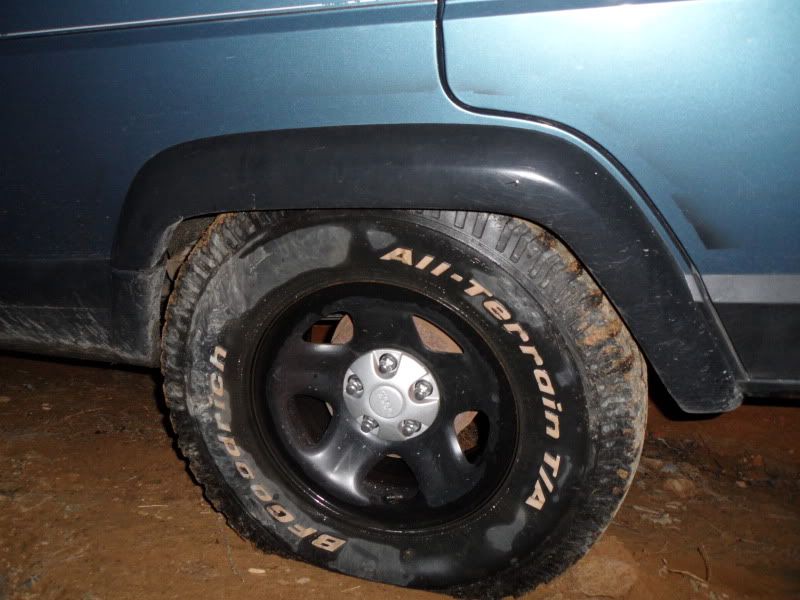 Rock on