Just got back from checking out the roof rack. Decided to pull the trigger.
Came with four working flood lights.
Waiting for rust removal and paint.
The rack is designed to mount on top of a YJ using these bars, but I'm going to make it work for the XJ. I took the bars too just in case I need to cut them up for brackets or something.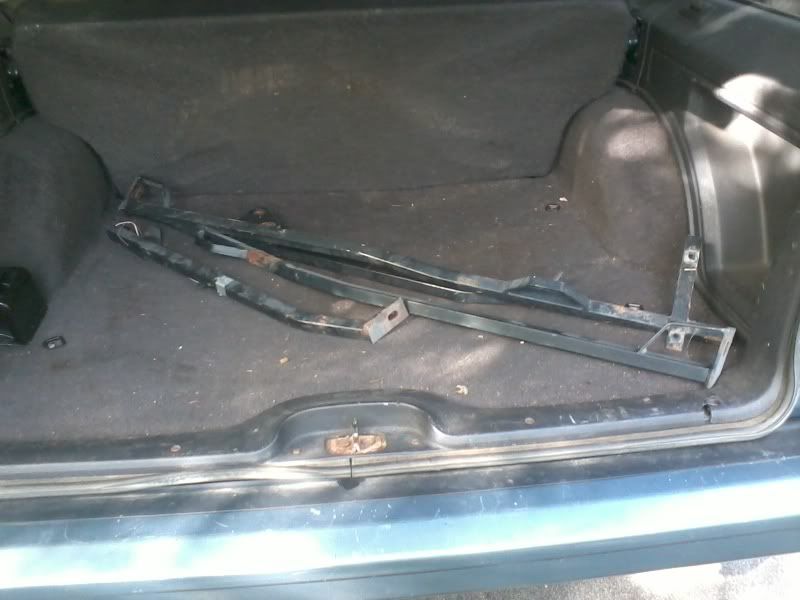 The Jeep patiently waiting for its new parts to be ready.