She was suffering from (among other things) a broken tail light, a broken leaf spring, a missing fender flare, a broken oil cap, low fluids, and just general neglect. Not to mention the Jeep was dirty dirty filthy DIRTY.
First thing I did was try to get it looking a little better and make it street legal. I vacuumed and scrubbed the interior. It is MUCH better but still needs some attention in places.
Removed the Mopar bug deflector from the front.
Scratches all along the sides.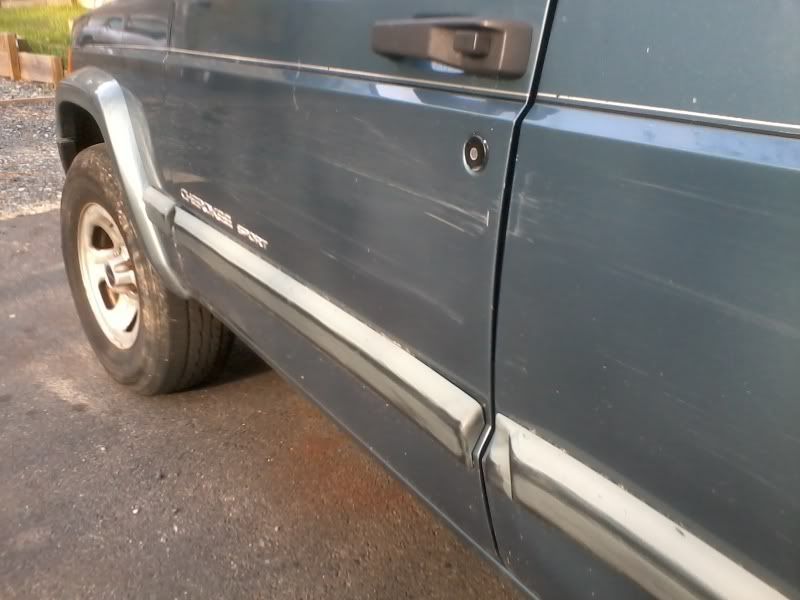 Temporary fix of the tail light till my new one from eBay arrived.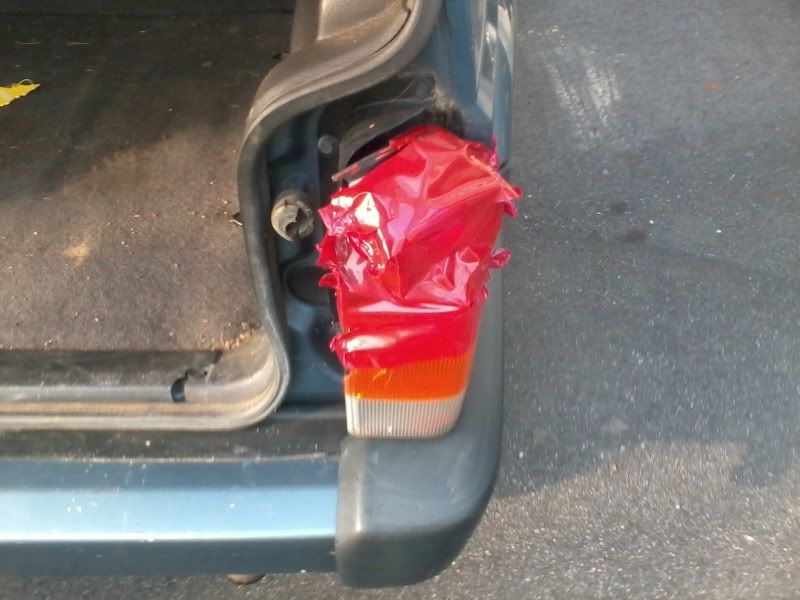 This was before the vacuuming and scrubbing.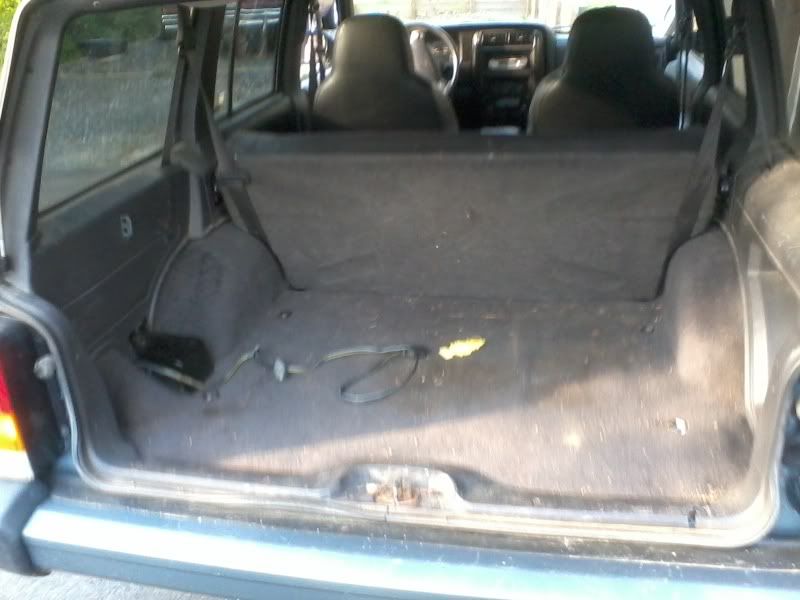 Removed the ball from the hitch to clean up the rear end a little, also removed the spare from the back because I wanted to get as much weight off of the broken spring as possible.