and BAM its on and looks badass IMO i love the look of it! just need to make something to fill the void in the back there.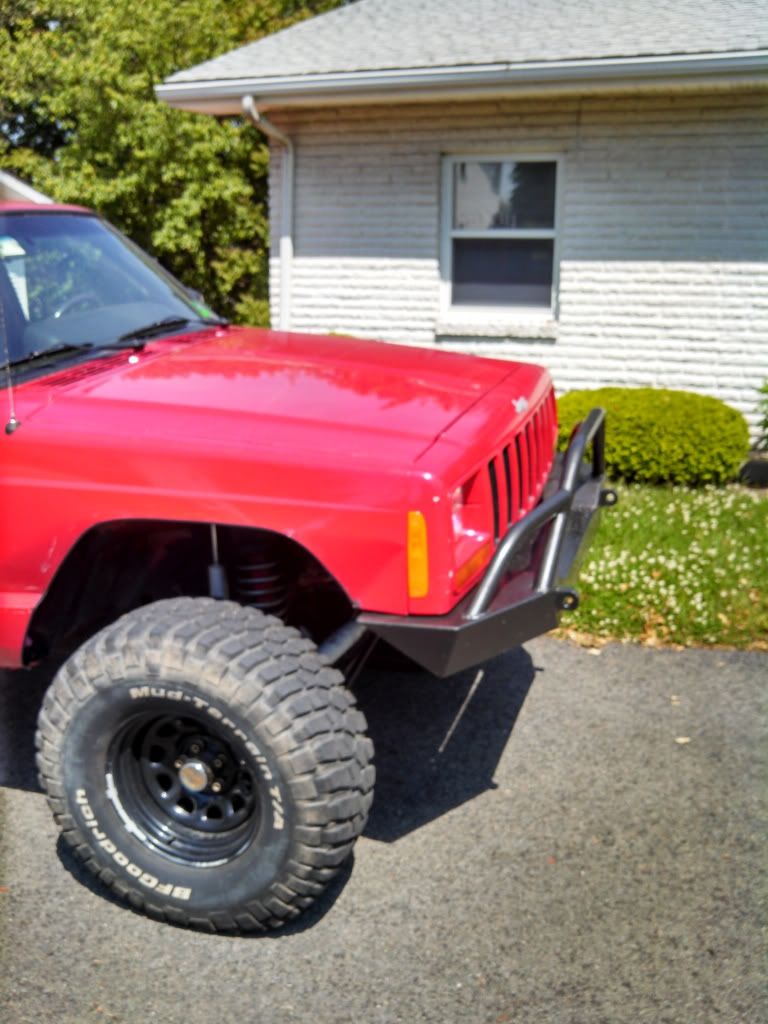 BUT i guess you got to take the good with the bad... last night was driving back to my GF's house and noticed the front end didnt sound right. Well right as i lowered the radio the front of the jeep dropped... started dragging and came to a stop. Thankfully i was only going 25MPH. The dam wheelbearing pulled apart. And no they werent old the hubs had about 300 miles on em. ****ty driveworks guess it was a bad bearing. ive never had any issues with driveworks before but this time i did.
passenger side wheel got ripped off and the knuckle was dragging on the ground almost pulled me into the dam gaurdrail.
the driver side from it being under so much stress came half way out.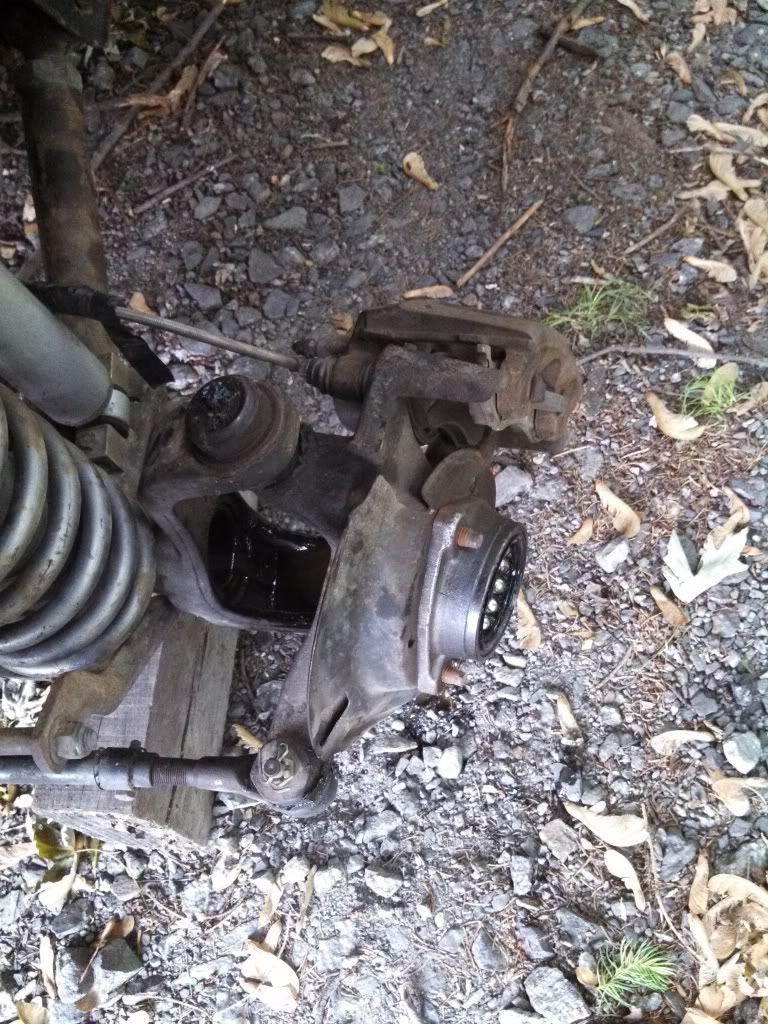 can see where it dragged on the ground. ripped my brake line and ruined my caliper.
bent both LCA mounts (hopefully my CA are ok. IDK yet they look like they might be somewhat tweet but im hoping its just the bushing being under pressure)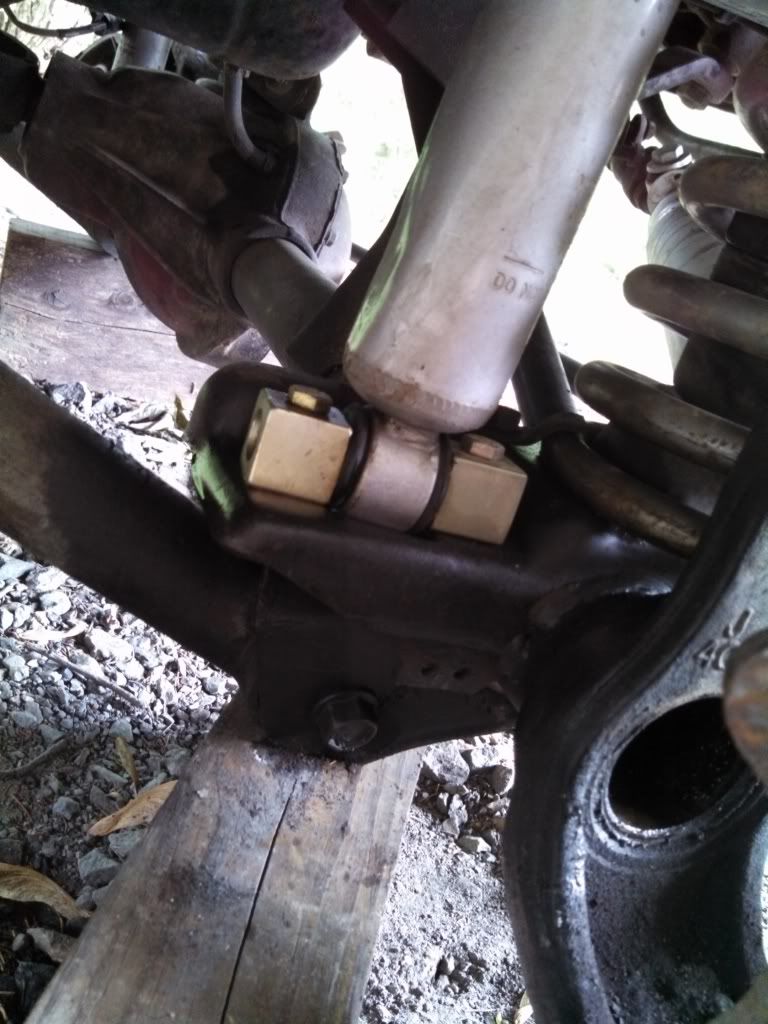 from the tire coming off it messed up my fender
all and all me and my GF are ok no harm done. the jeep needs some TLC, needs new axle, caliper, pads, lines, and what ever the new axle i swap in needs. broke the knuckle passenger side. did find out that the bumper can support the jeep lol they lifted the front up by the bumper. hopefully my wheels arent bent. the passenger side tire got worn down pretty good on the side knubs but its still good.