Replaced valve cover gasket today. Is the different colors of the valves normal? Id say for 192k miles its pretty damn clean under there! I tried to get most of the sludge and crap out.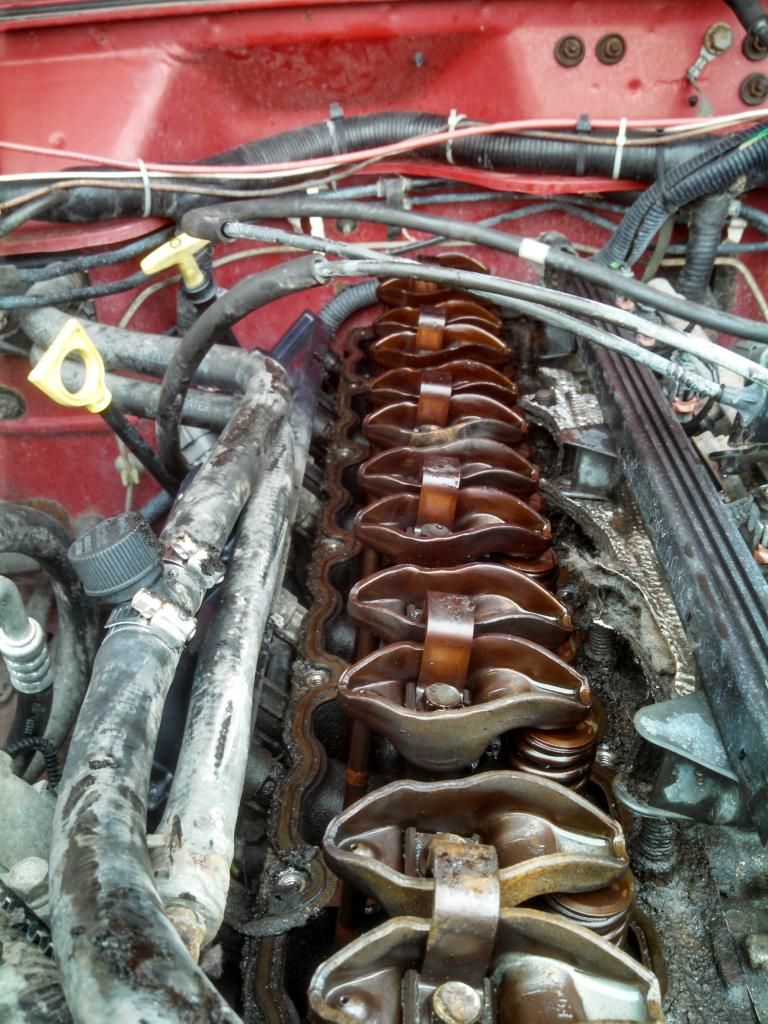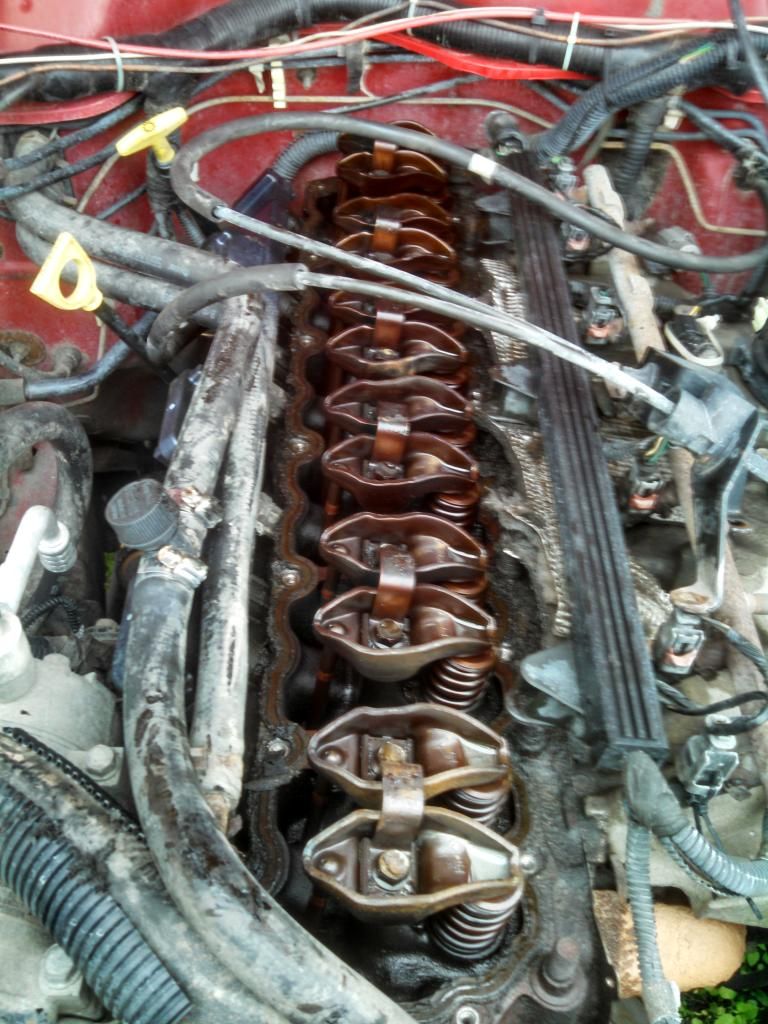 After i finished it all up and put it all back together go to start it just to make sure nothing is wrong, belt screams like a mofo! Damn alternator locked up
At least it died in the driveway lol Thinking about a ZJ v8 one, anyone got a good write up? Also i remember reading a write up on a different belt u can use to bypass the mechanical fan pull to give more room for a electric fan... anyone know of it?
DOES ANYONE KNOW WHERE I CAN BUY A NEW HEAT SHIELD?! MINE FELL APART AND I CANT FIND ONE NEW ANYWHERE!!!
Discovered that the crossmember bolt that was hanging down low was stripped out so now i need to figure out what to do with that? Thinking just tap it to the next bigger size and lock tite, or drill it out a little and through bolt it?
got more cars in at work today...