Quote:
Originally Posted by
DNFJ
Did you ever get that head unit/nav to work? That looks like it'd be awesome.

Great work on your XJ so far.
I changed my mind on the setup and have decided to just keep the stock head unit.
Quote:
Originally Posted by
RckRdyXJ
Another great build. Just to let you know. I did an 04 TJ steering wheel in my 98 with no issues. Bolts right on and air bag plug is the same. But i did not have any controls on mine for anything. So if you can figure out the steering wheel controls youll be all set. Keep the updates coming! I live seeing an xj live to see another 100k miles!
Thats great to know, thanks!
Quote:
Originally Posted by
tofuzeppelin
This is a hellova build man, how do you like you're new Miller? Running a .023 for the body im guessing?
Yup! Though I used the .023 to weld some 3/16" the other day with no issues.
UPDATE: I haven't posted in this thread for over a year... time for an update! I've been overseas followed by spending some quality time getting the WK ready for some trails so this project hasn't made much progress. So today I got to it! I acquired a '14 SRT for daily driving duties so the XJ is now going to be a mountain Jeep for my father in Colorado (my parents live in Ouray... so they are in need of something that can get anywhere). He's going to help foot the bill so there should be some good mods to come. Today I just started small with the install (well really just test fit and trim) of some flat flare bushwackers.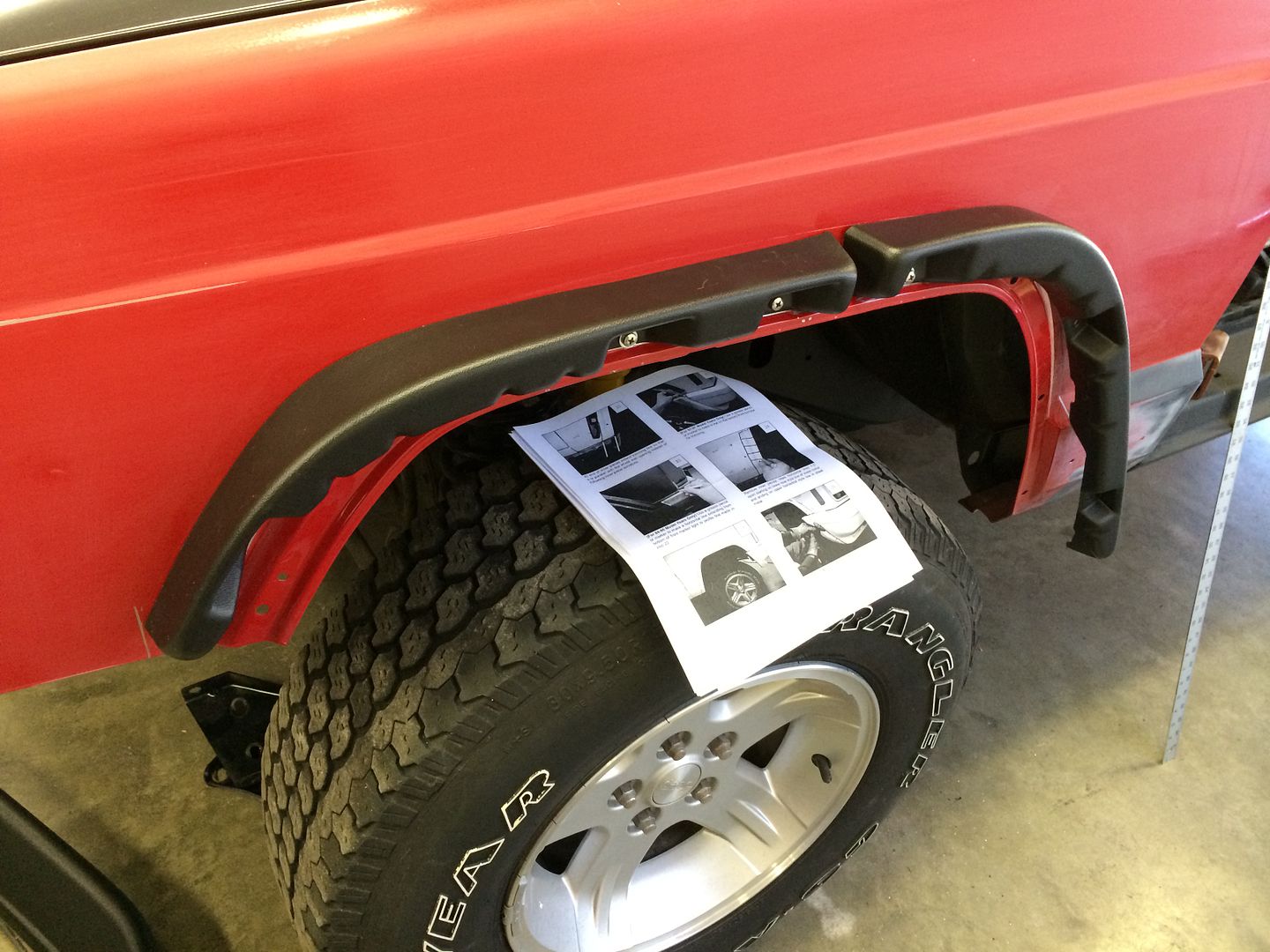 I'm going to throw my WK's tire/wheel setup on the XJ (the WK is going to 37's
).
Looks great with the new style JCR bumper!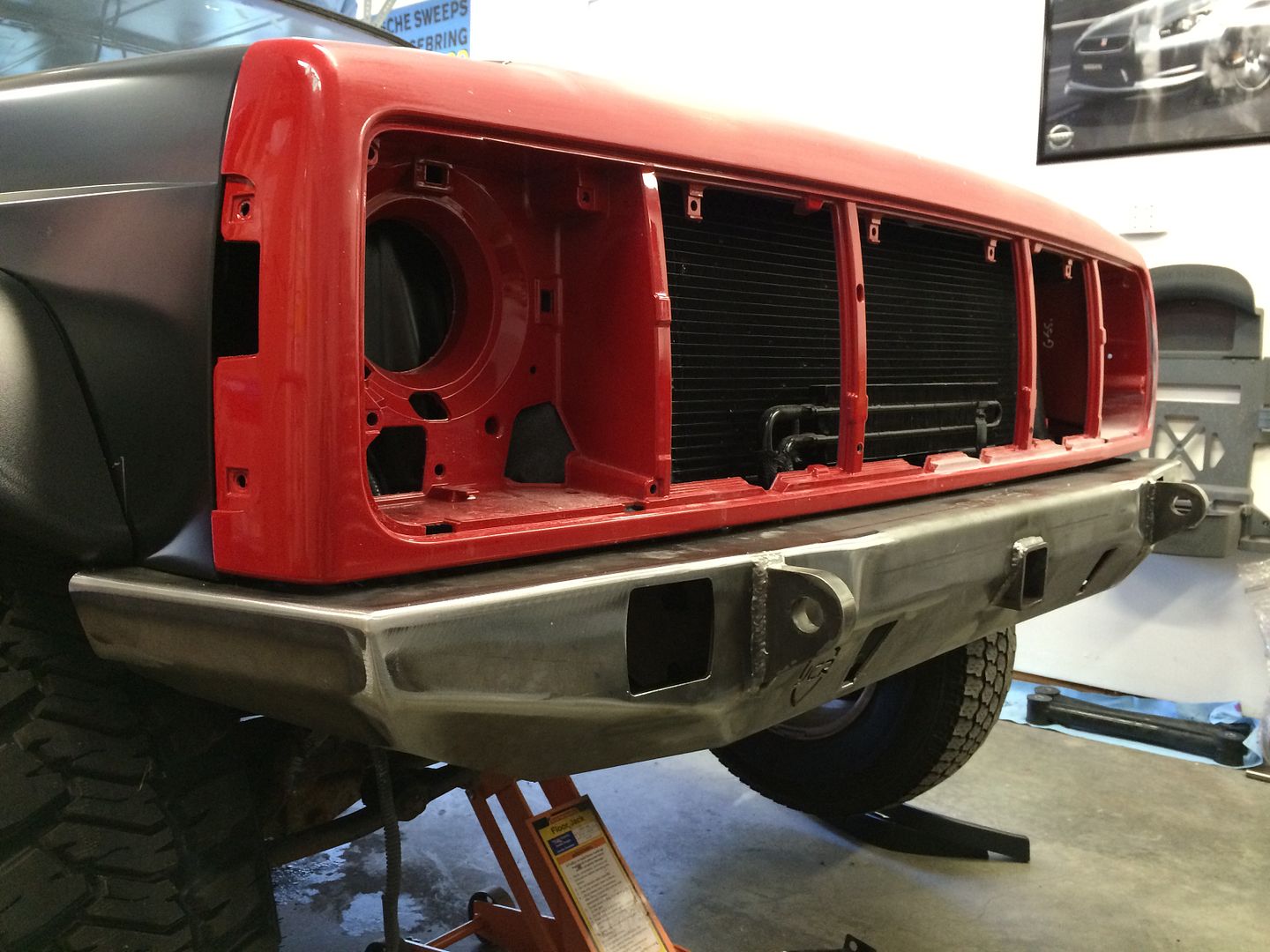 How the tires should look with 1.5" spidertrax adapters: