I'm not even sure where to start this thread... I purchased my parents old XJ (I say old... 280,000 miles!) on my last deployment because my WK keeps getting bigger. The XJ had a very hard life before my parents bought it last year. It was in multiple accidents and had been neglected. I've decided to restore it and build my idea of what the XJ should of become in its last years from the factory. So lets start with what was done before I even transferred the title.
Full OME Suspension (MD) and steering stabilizer
Full poly bushings (some still need installed)
5 Ravine 15x8 wheels
5 Wrangler GS-A 30" tires
Differential and Trans fluids
A new re-manufactured NP242
Lots of new body panels from the junkyard
When they picked it up: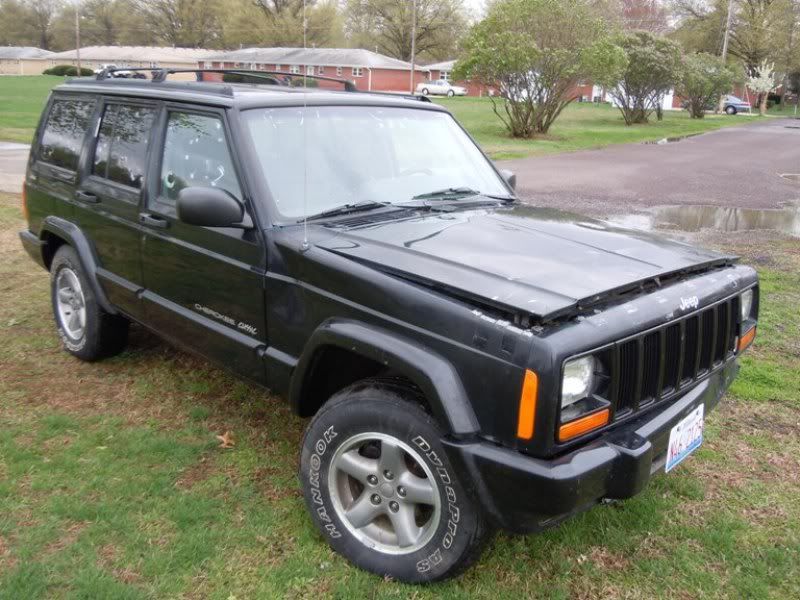 The plan:
I've been spoiled driving my fully loaded WK Limited every day, so my goal was to make the Cherokee just as comfortable on road, while retaining its off road capability and increasing performance. However after buying a '15 SRT WK2 I decided that this build would be more offroad centric. And once my Dad decided that he needed a mountain Jeep (He lives in Ouray Colorado nestled in the Rockies) I figured I'd go for broke on this thing. My Dad is going to foot half the bill and I'll pay for the rest with the hopes that I'll get to use this thing when I visit. Modifications thus far:
Suspension:
OME MD springs and shocks
OME steering stabilizer
Exterior:
Custom Grabber Orange (Ford paint code: U3) paint
JCR Crusader front bumper
JCR GenI rear bumper
Bushwacker flat flares
5.9L hood vents
Rigid Industries 3x3 Flood lights
Truck Lite LED headlights
Hoodlift hood struts
New reproduction tail lights and marker lights
Armor:
JCR fuel tank skid plate
Interior:
04 TJ steering wheel
Black carpet
Electronics/Stereo:
New (used) Infinity amp
Quadratec Kicker speakers x4
Performance:
K&N FIPK
Parts waiting to be installed:
ADDCO front and rear sway bars
ACOS front adjustable spring spacers
JKS rear shackles (+1")
AEV Savegre 17x8.5 wheels in black x5
Goodyear Wrangler MT/R's with Kevlar (305/70/17) x5
Black suede headliner material
Ebay exhaust header + factory B pipe and new cat
Parts to be ordered:
Spidertrax 4.5/5x5 wheel adapters
ARB roofrack
JCR classic rock sliders
Rustys upper and lower control arms
Rustys trac bar
Taraflex rear disc brake conversion
How it sat before I started the tear down: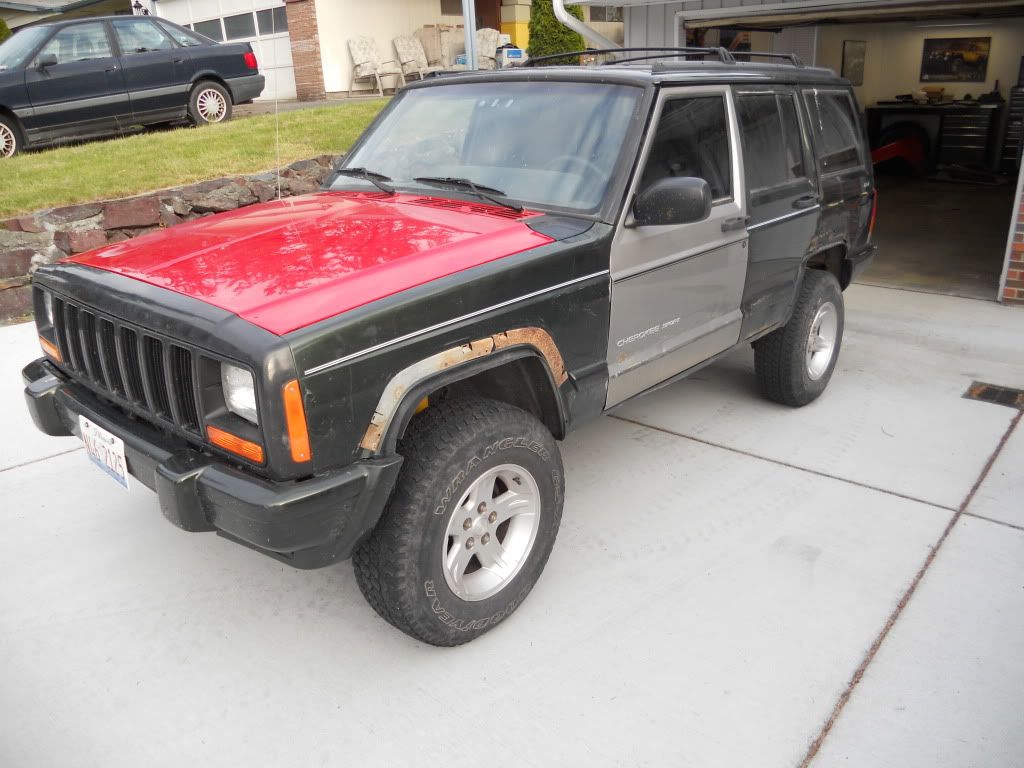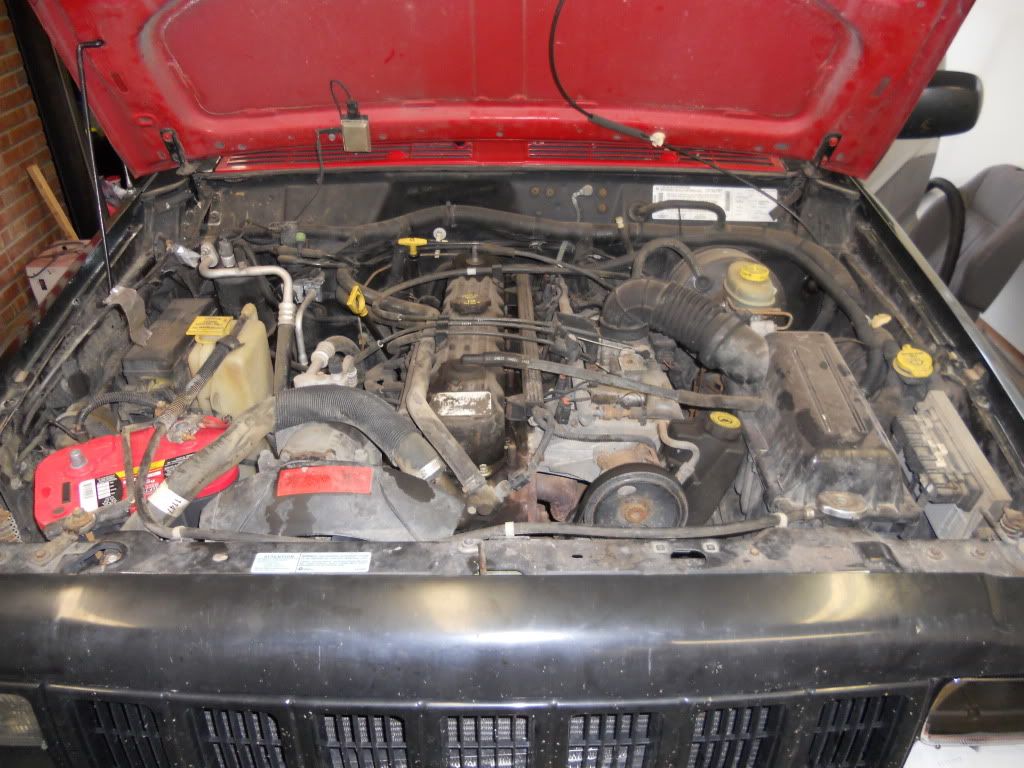 What remains of the gash that ran down the entire side... This will be fun to fix!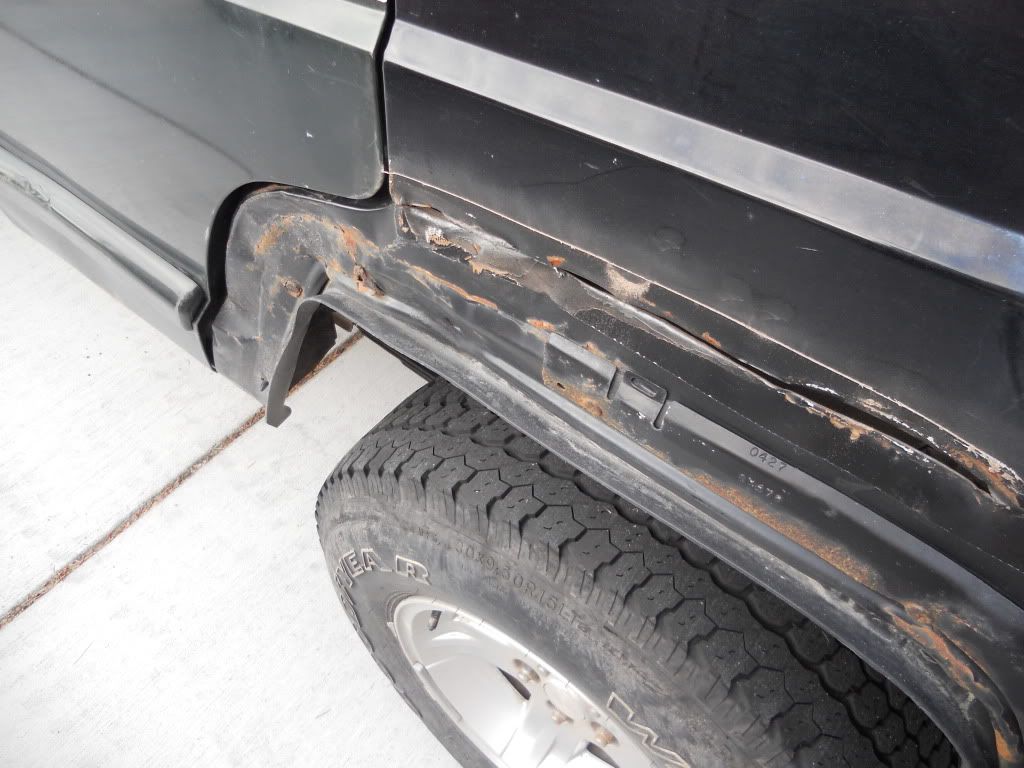 Parts have been arriving daily!
I'm ready to make a mess of the garage: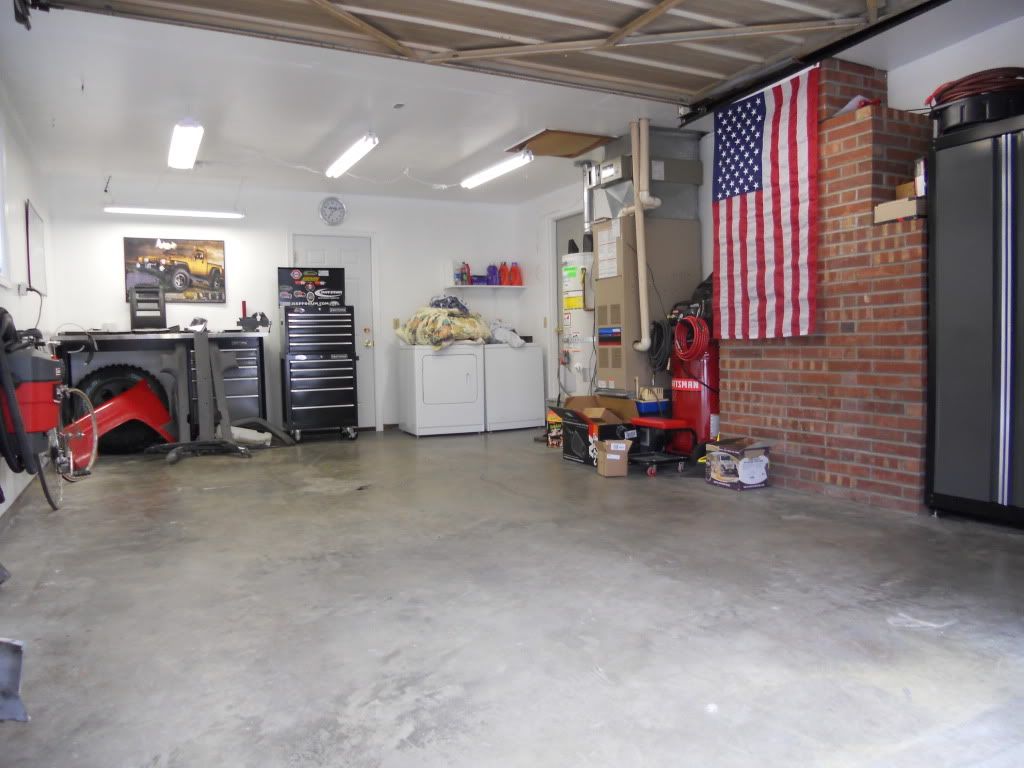 Just out of curiosity I put the new(er) amp in to see if that was the problem with the stereo not working... It fixed it!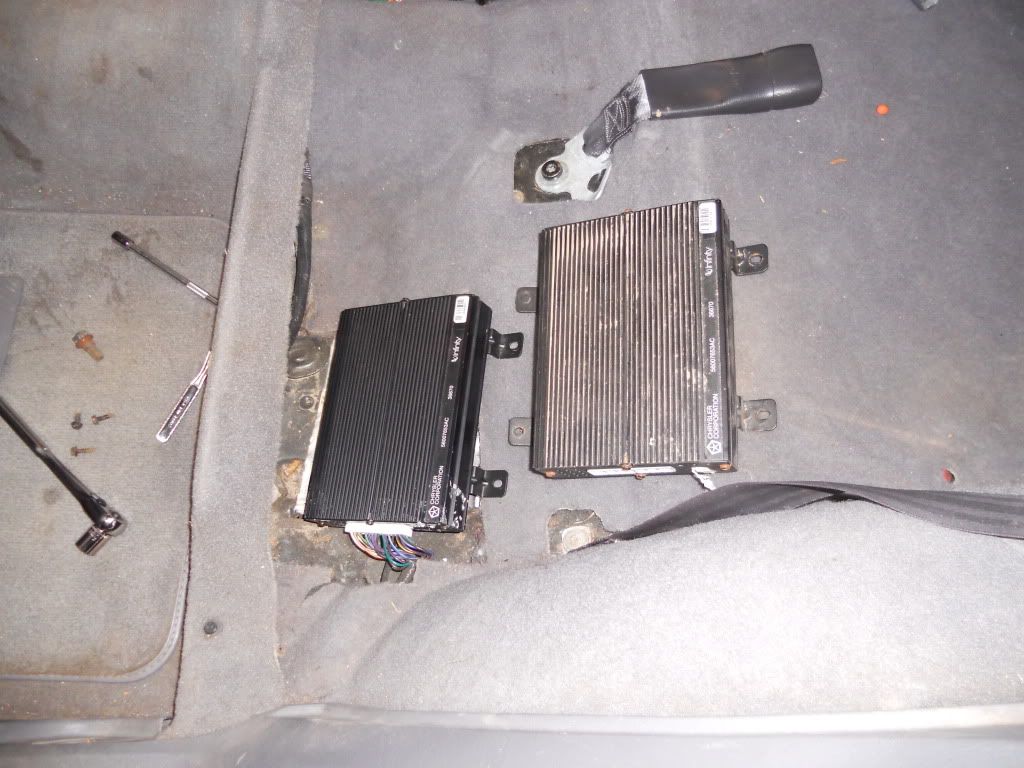 Pulled the carpet... no rust in the usual spots!
But due to some faulty body work on both rear quarters (obviously had been in a rear impact sometime in its life) they are both rusting through at the bottoms: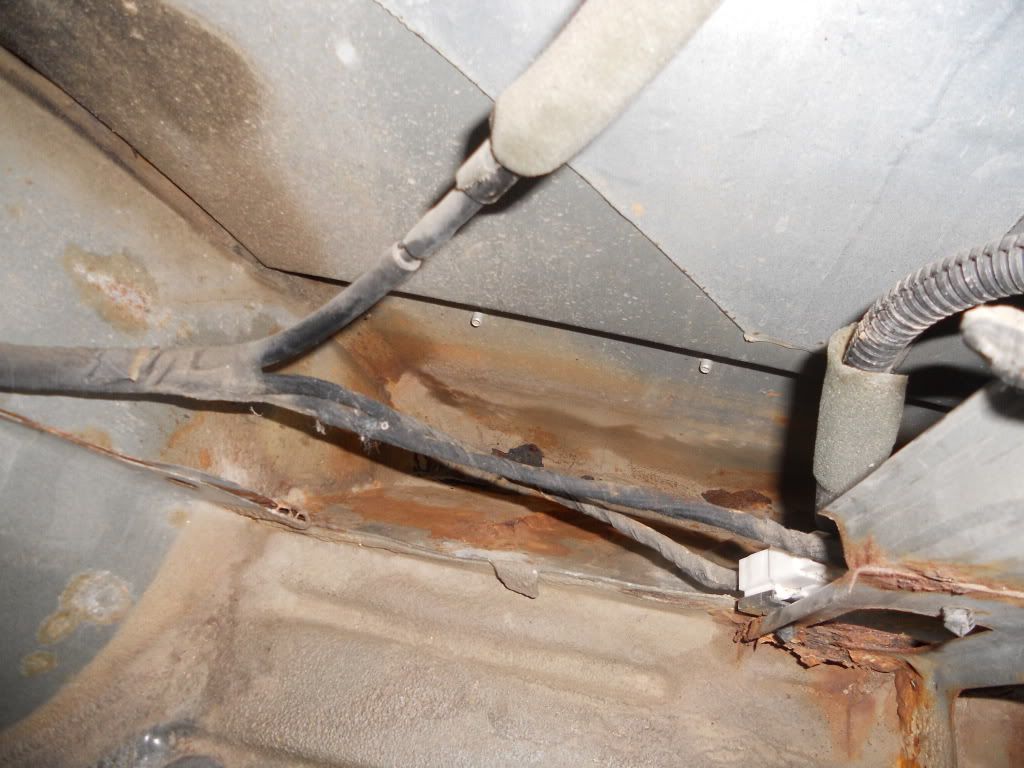 Ready for a good pressure washing and then I can get started on the bodywork.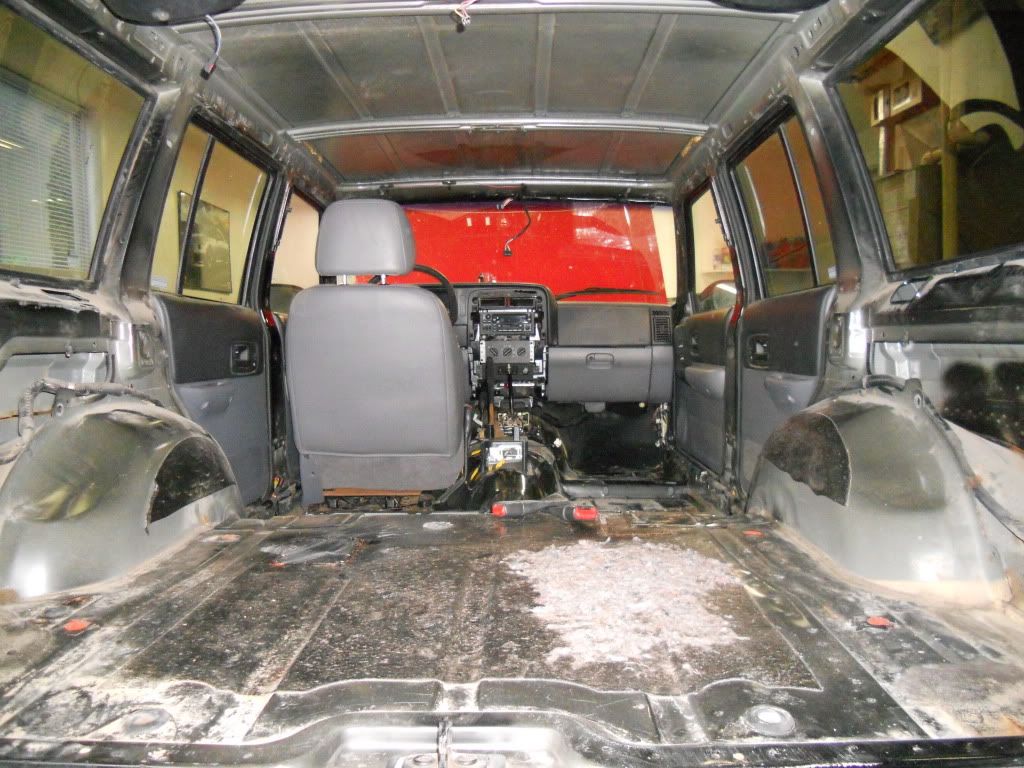 Last nights update (yeah, I realize that I didn't post it until today) was brought to you by Blue Moon