I'm not even sure where to start this thread... I purchased my parents old XJ (I say old... 280,000 miles!) on my last deployment because my WK keeps getting bigger. The XJ had a very hard life before my parents bought it last year. It was in multiple accidents and had been neglected. I've decided to restore it and build my idea of what the XJ should of become in its last years from the factory. So lets start with what was done before I even transferred the title.
Full OME Suspension (MD) and steering stabilizer
Full poly bushings (some still need installed)
5 Ravine 15x8 wheels
5 Wrangler GS-A 30" tires
Differential and Trans fluids
A new re-manufactured NP242
Lots of new body panels from the junkyard
When they picked it up: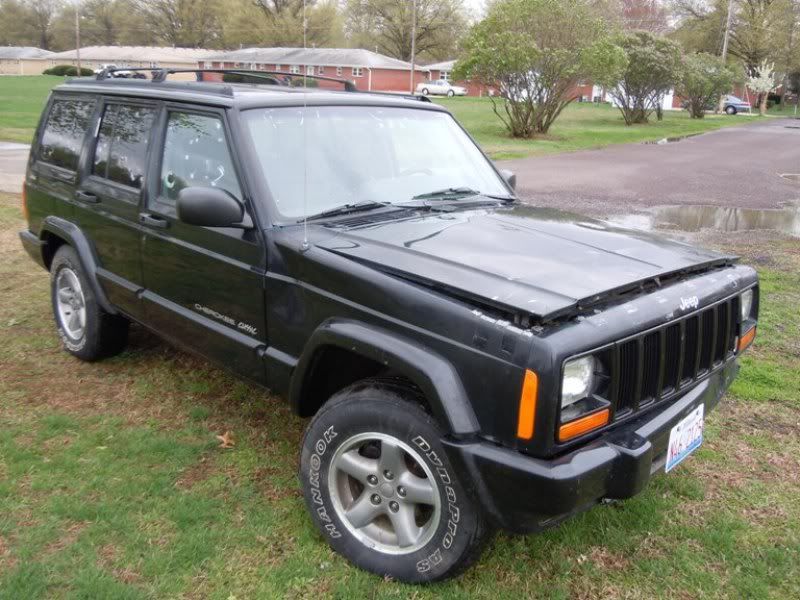 The plan:
I've been spoiled driving my fully loaded WK Limited every day, so my goal is to make the Cherokee just as comfortable on road, while retaining its off road capability and increasing performance. So this build wont include any big lifts or armor... I've divided it up into 5 subcategories:
Exterior:
Body work and paint
5.9L hood vents
new factory fog lights
Truck Lite LED headlights
Hoodlift hood struts
New reproduction tail lights
Interior:
I'm undecided if I am going to stick with the stock
Classic
seats or upgrade to XJ limited or WJ limited seats. Other than that I just plan to refurbish all of the interior body panels (replace where necessary) to make it look new.
04 TJ steering wheel
Stereo:
I'm a sucker for factory radios and thus will stick with Chrysler parts
RB1 Navigation (I have a WJ PCM to make this work... more on this later)
Sirrius satellite radio (including all associated hardware)
New (used) Infinity amp (the original had been submerged at some point)
I still need to find some speakers... probably Infinity to stick with the theme
Suspension:
Addco sway bars front and rear
Finnish installing the poly bushings
Eventually I'd like to upgrade to the OME HD suspension for a little bit more stiffness
Performance:
K&N FIPK
The exhaust system will need to be replace soon (header back)
I'm also planning on building a stroker engine mated to a NSG370 (6spd)
How it sat before I started the tear down: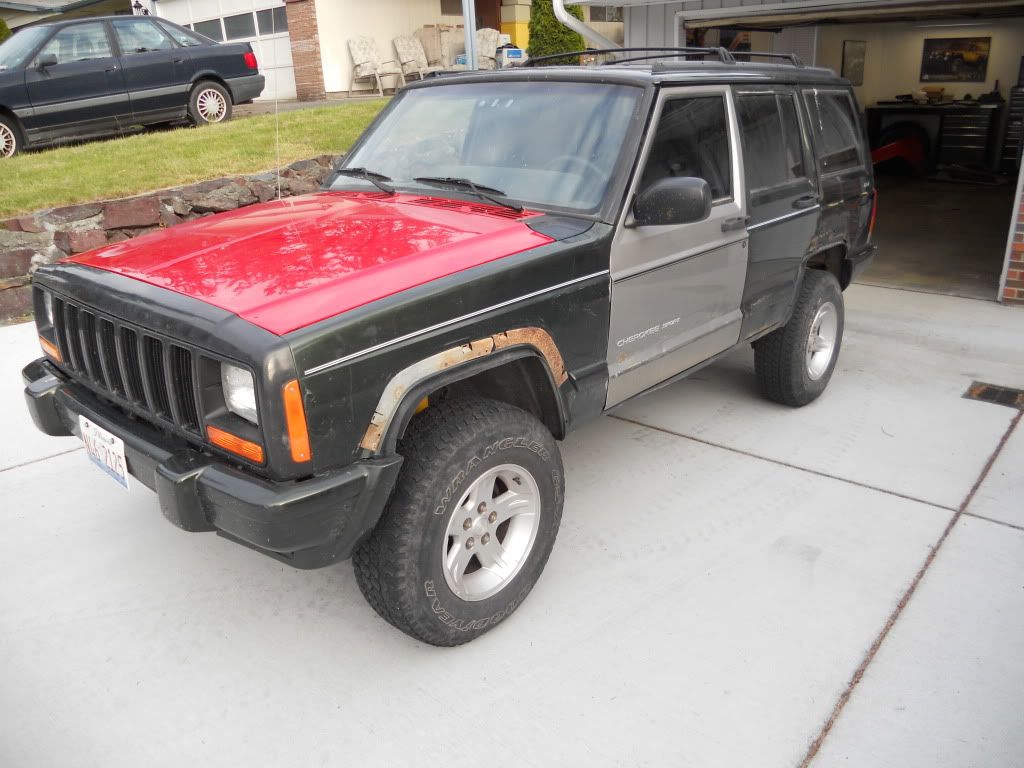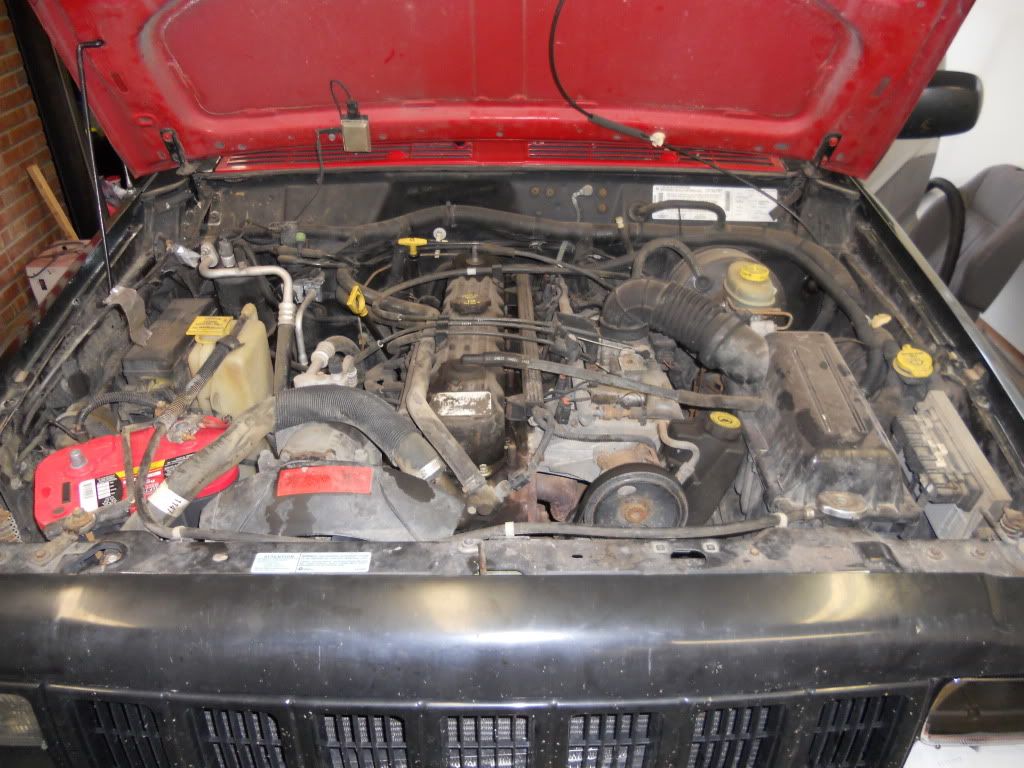 What remains of the gash that ran down the entire side... This will be fun to fix!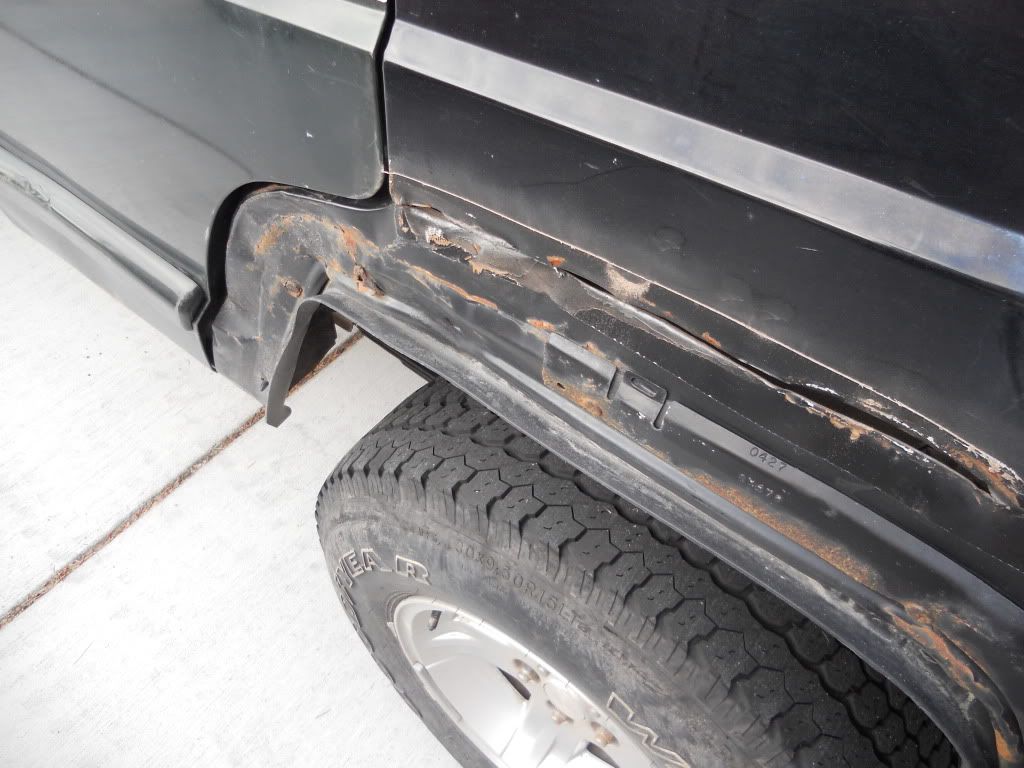 Parts have been arriving daily!
I'm ready to make a mess of the garage: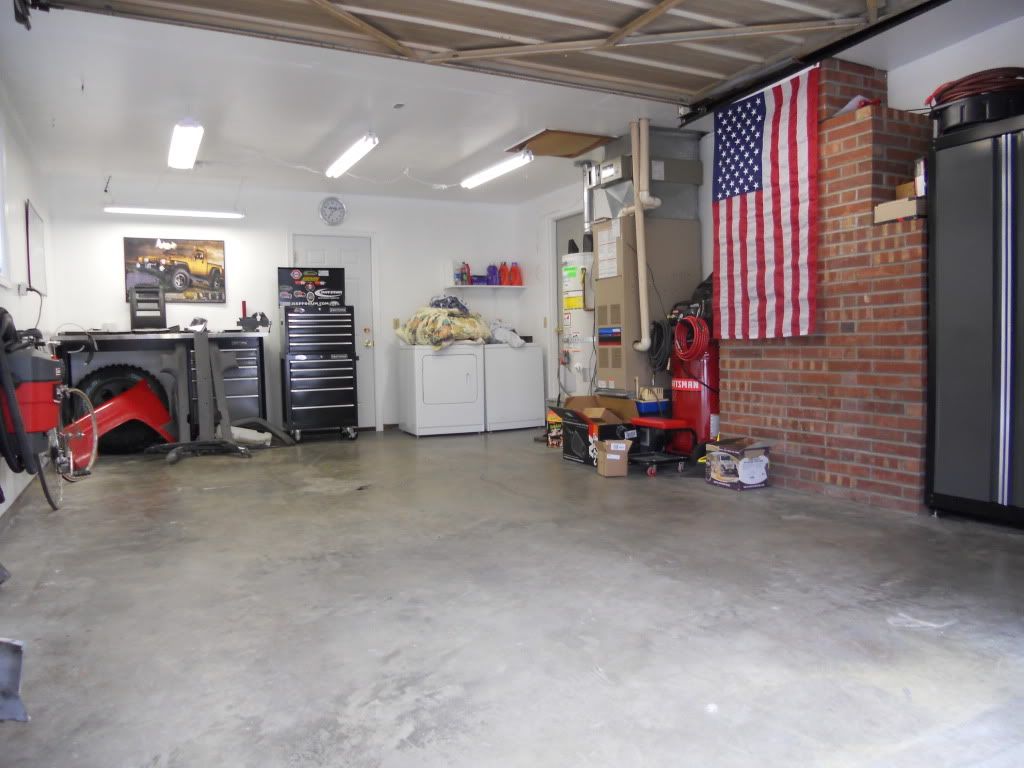 Just out of curiosity I put the new(er) amp in to see if that was the problem with the stereo not working... It fixed it!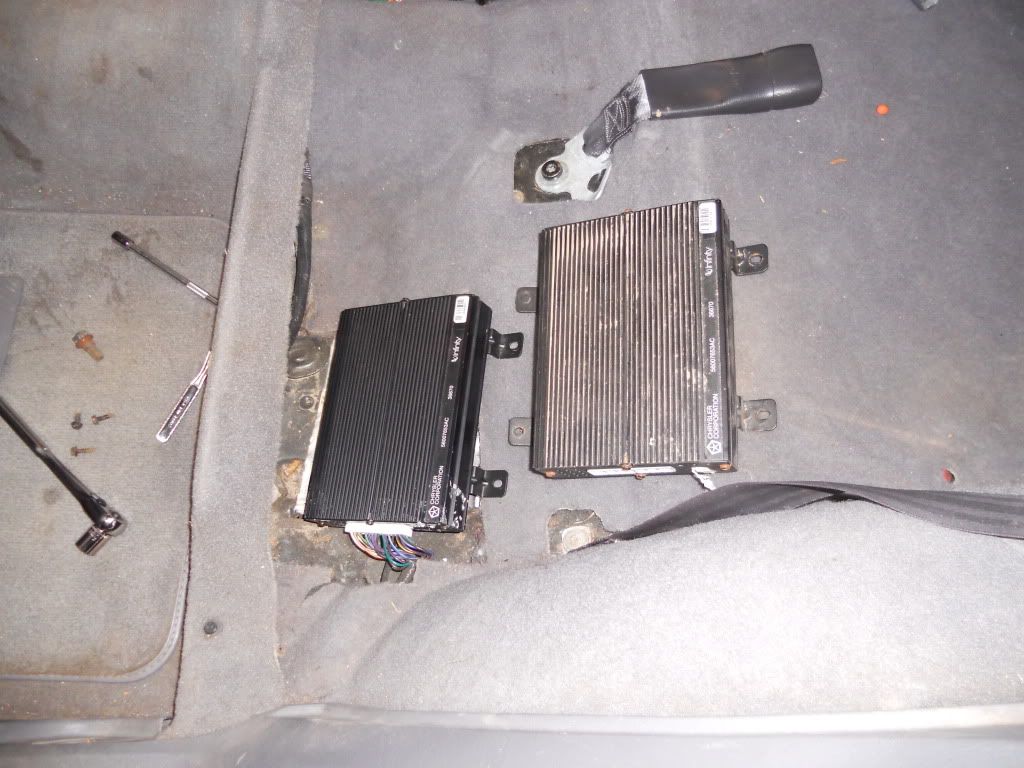 Pulled the carpet... no rust in the usual spots!
But due to some faulty body work on both rear quarters (obviously had been in a rear impact sometime in its life) they are both rusting through at the bottoms: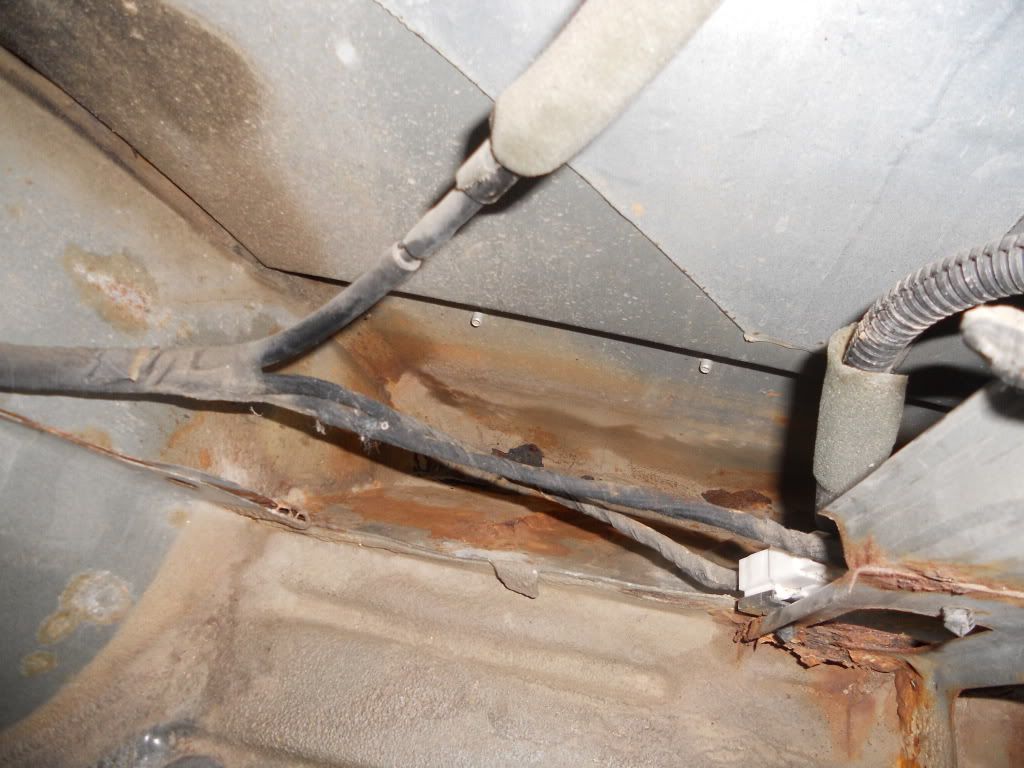 Ready for a good pressure washing and then I can get started on the bodywork.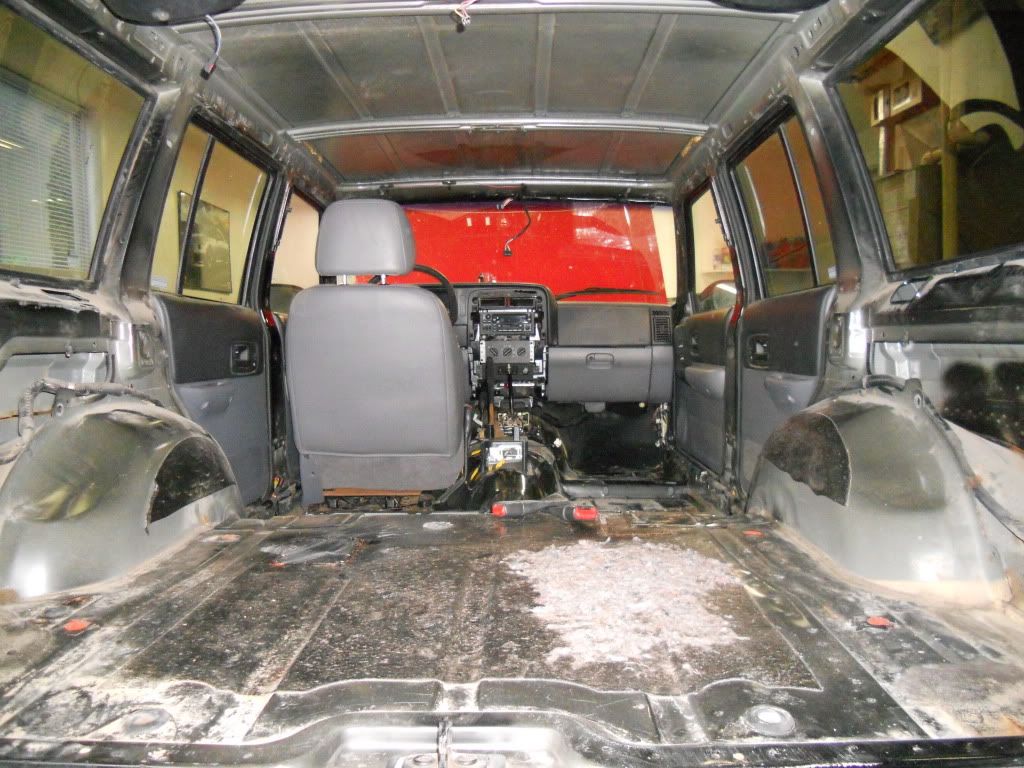 Last nights update (yeah, I realize that I didn't post it until today) was brought to you by Blue Moon