Whelp looks like Im back again. Got more time to work on the jeep and its in my name now so I can do anything I want!!!! Been wheeling it when I can with my buddy in a 4runner. Graduated college this past May and picked a prime location to park that everybody had to drive or walk past to get to the ceremony.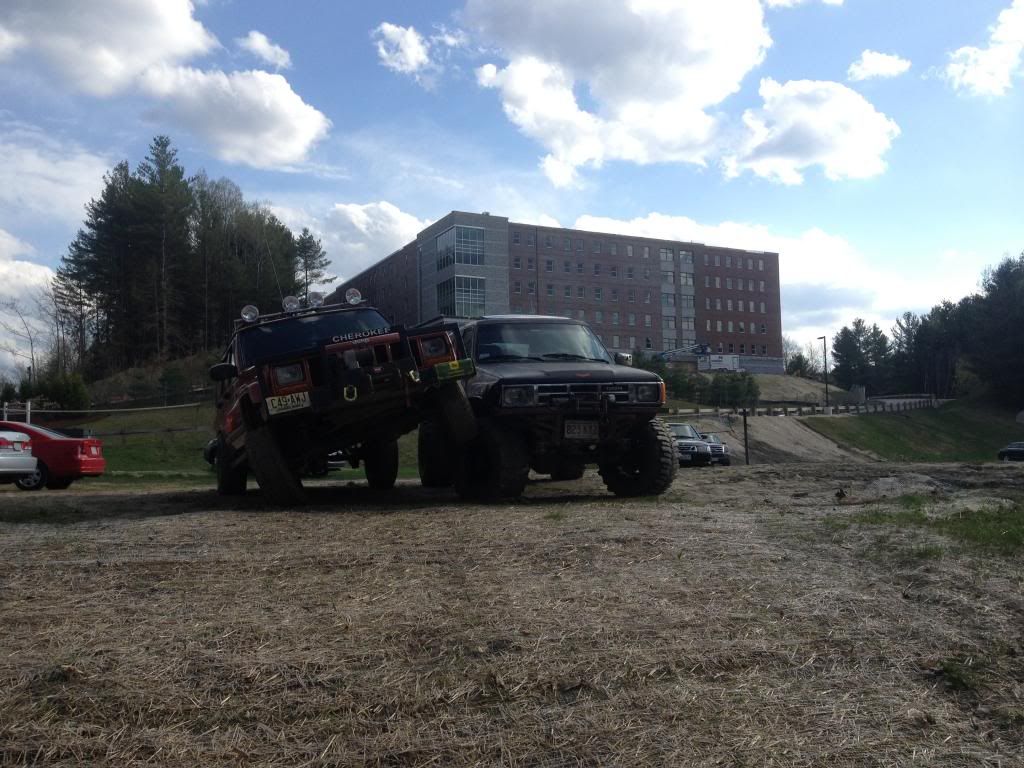 Actually had a security guard ask if we parked like that on purpose, told no it just happened accidentally. Got myself a job in Vermont which meant loading up my stuff from New Jersey and heading north. Couldn't leave a vehicle at home so I hitched the jeep to the truck and off I went. Built myself a tow bar that fits to my front bumper. Got an impressive 18 mpg towing at 65-70mph fully loaded.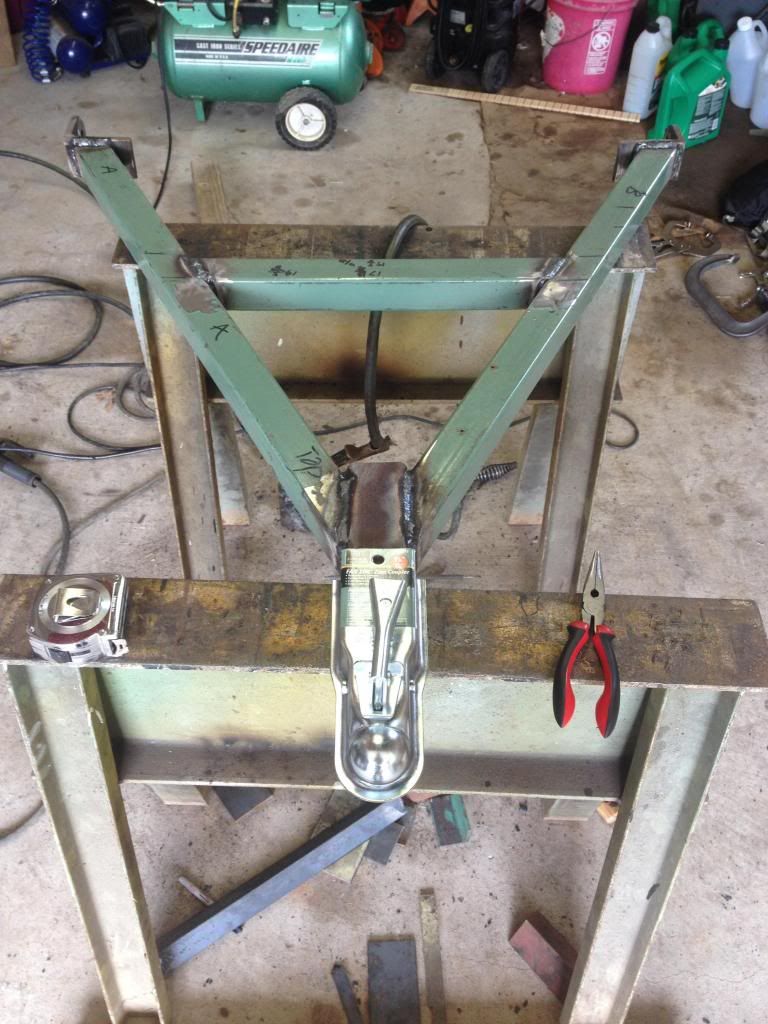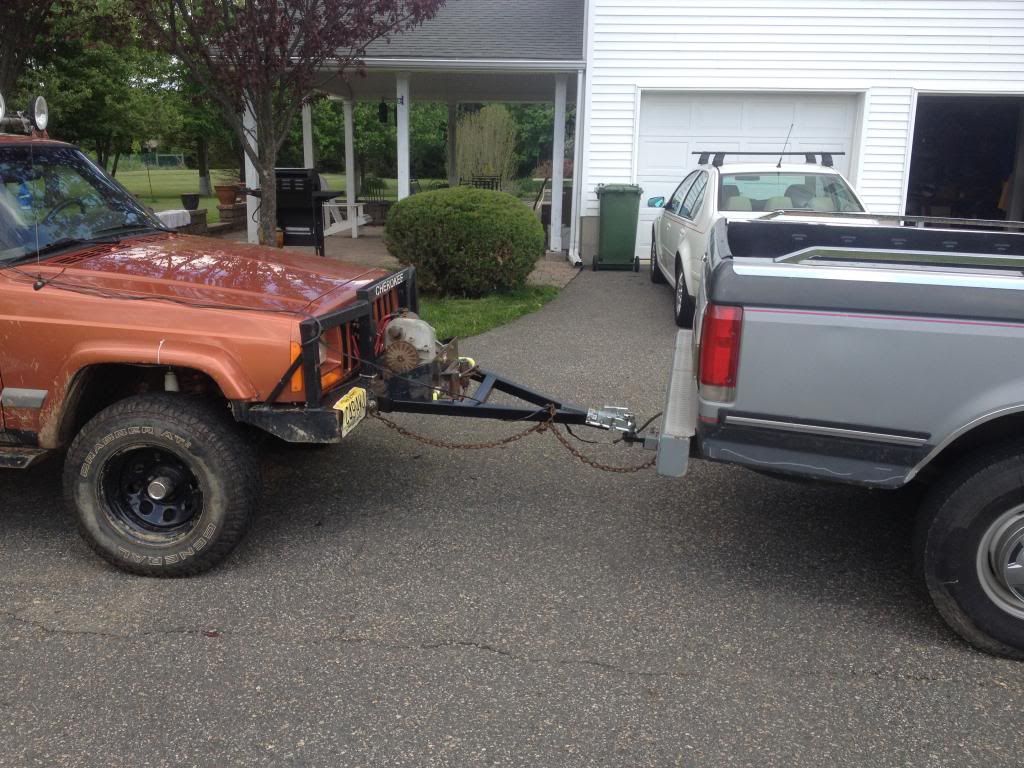 Got settled in and started to work on the jeep. Wanted to finally cut my fenders so I did. Got the rears done for now but damn its the best thing Iv done so far I think.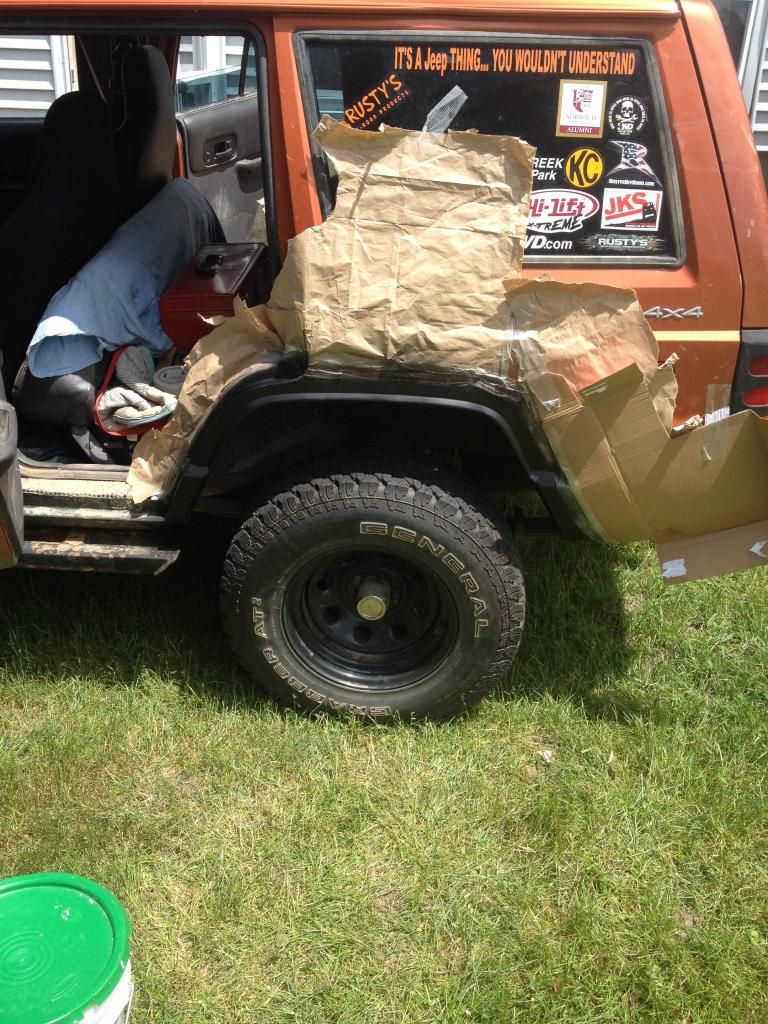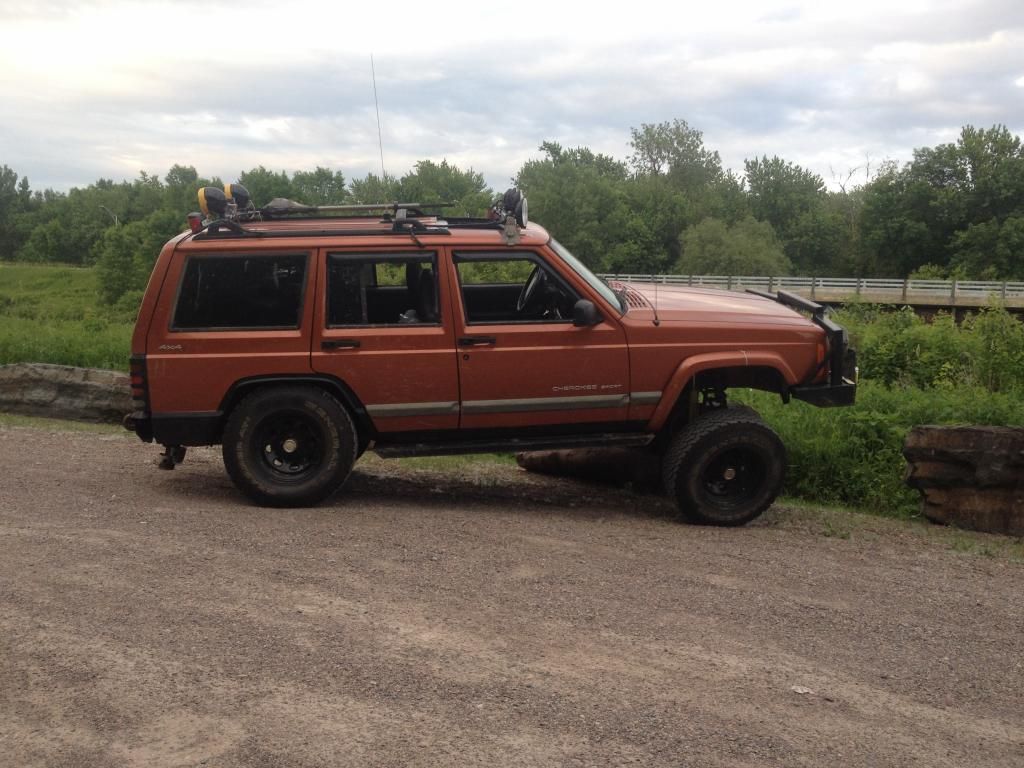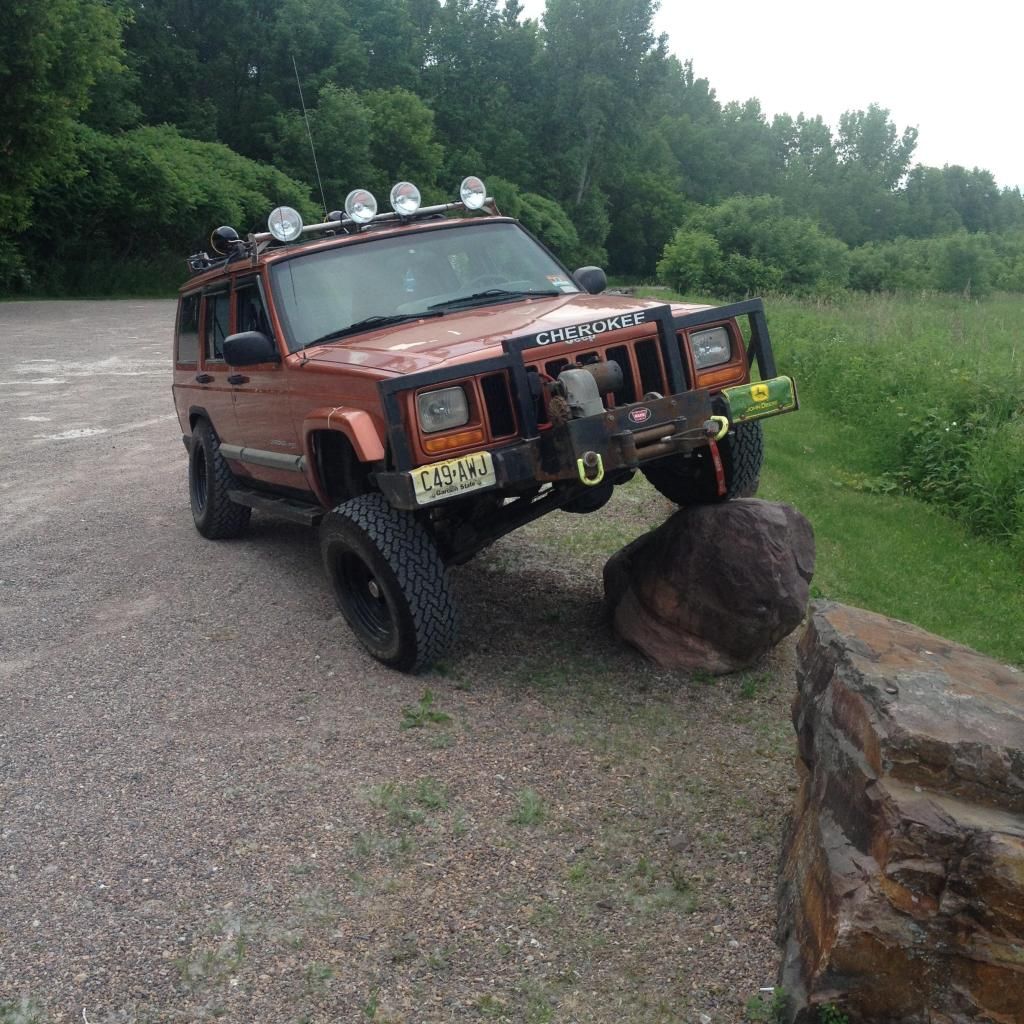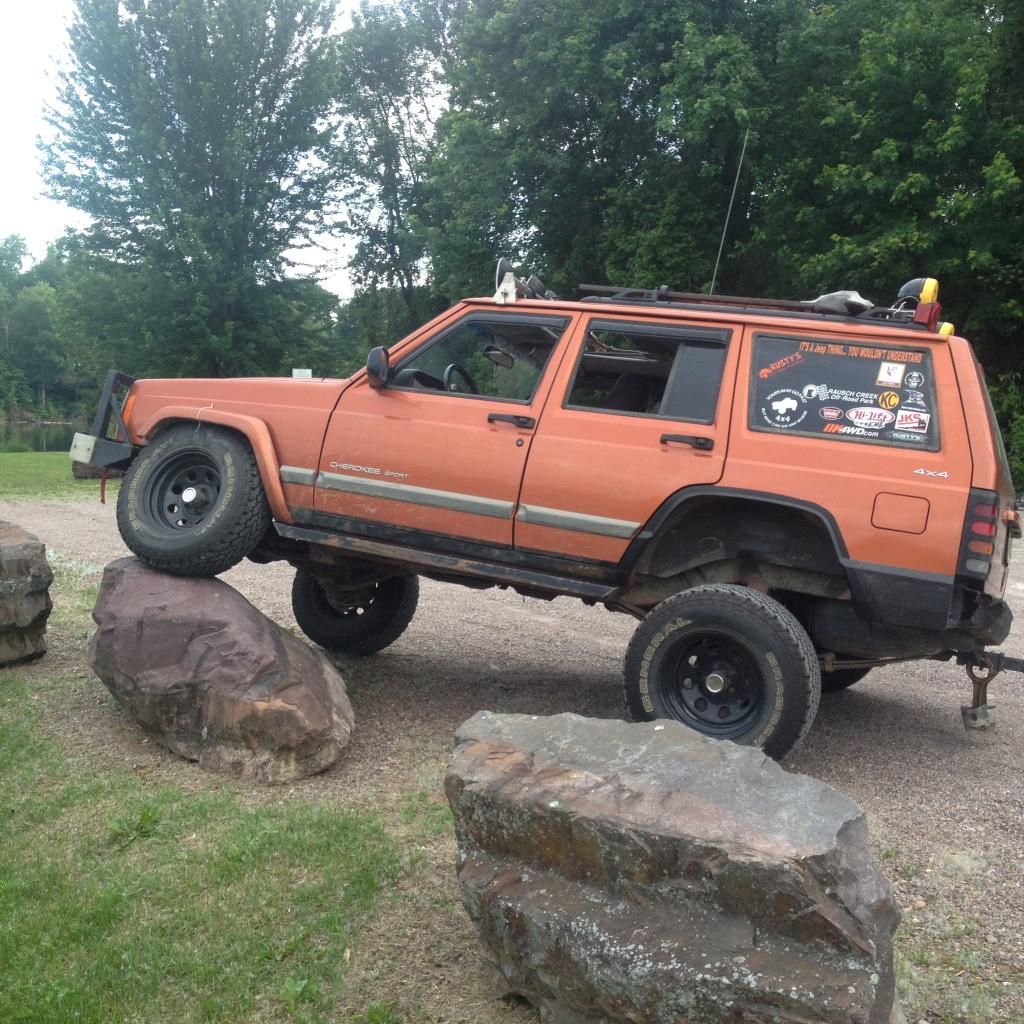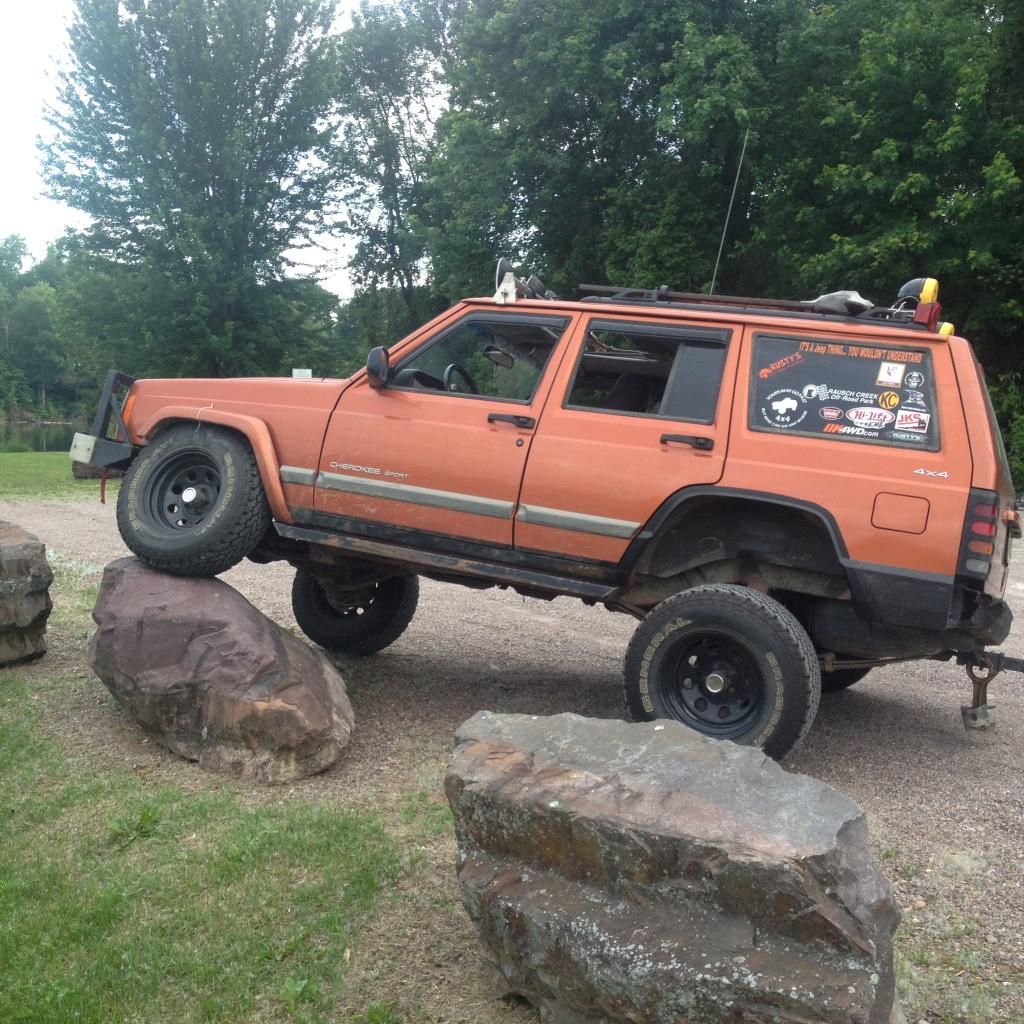 On the down side my rocker panels are rusting from the inside out so it looks like Im in for some fun. I plan to cut the rust out and fill it with fiberglass.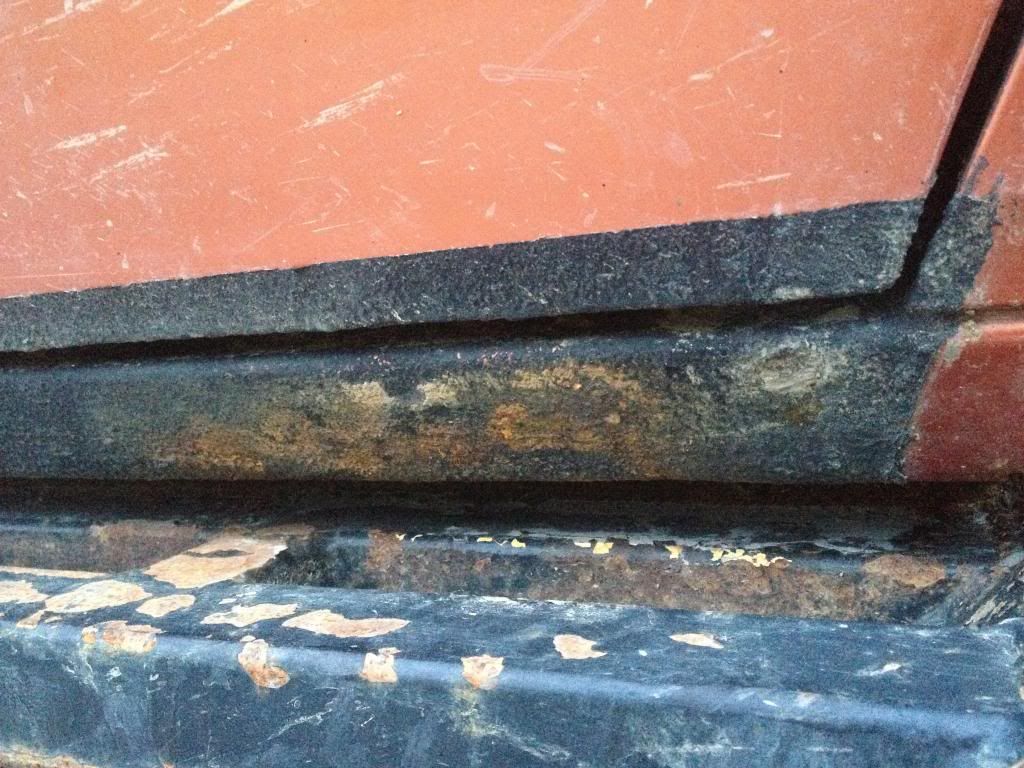 Doesn't look bad but its only the bedliner holding the shape. Sorry for being a pic w**** but finally got some good pics.