More fender pix from the Driverside which wasnt nearly as bad....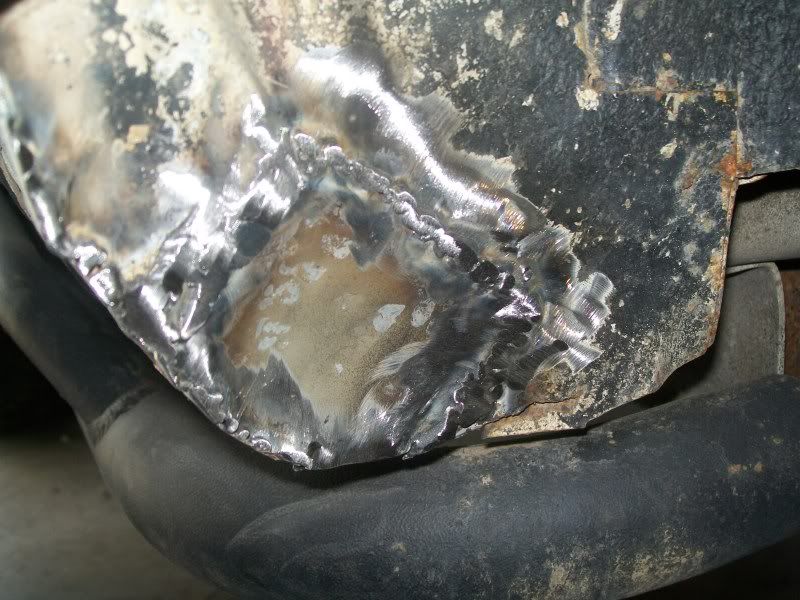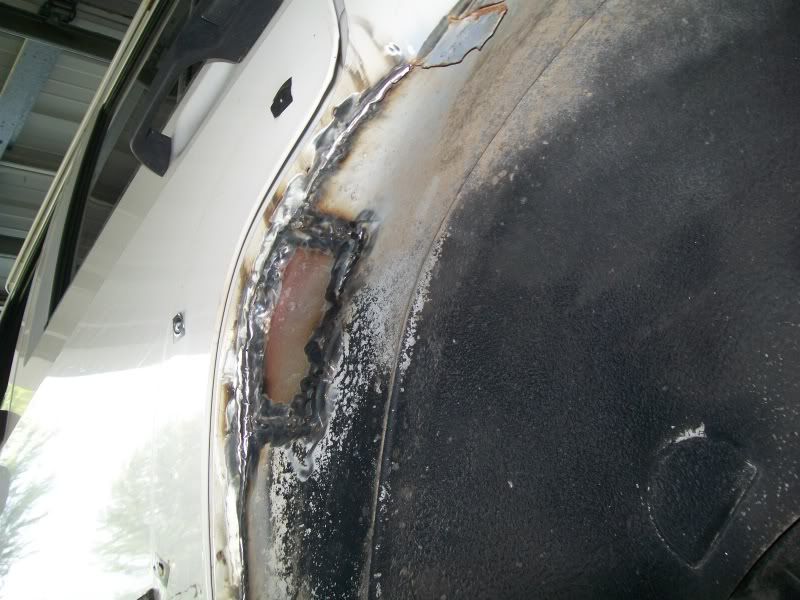 I then added the tube extensions to protect my Cut and Folded Quarters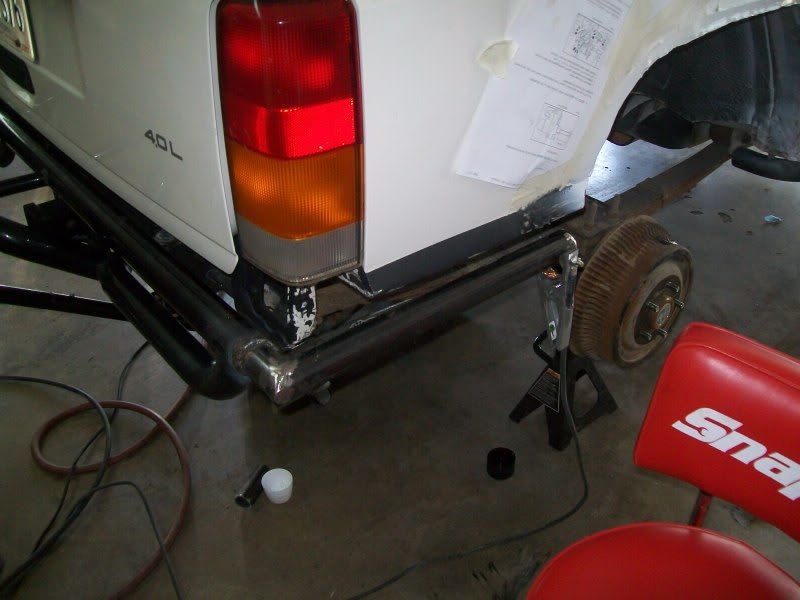 still learnin with this thing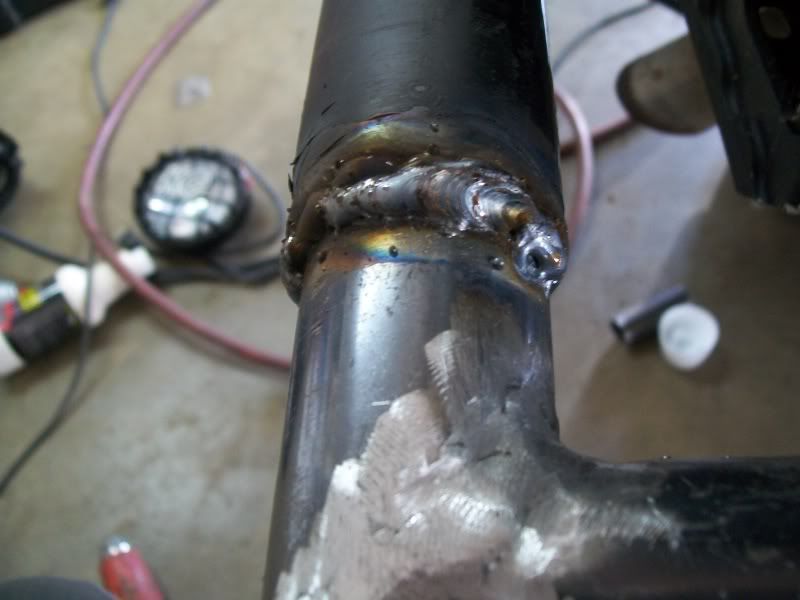 made a tab at work last week to mount a KC slimlite for a crazy bright reverse light...Its to flippin big to fit in the center so I had to Off set the mount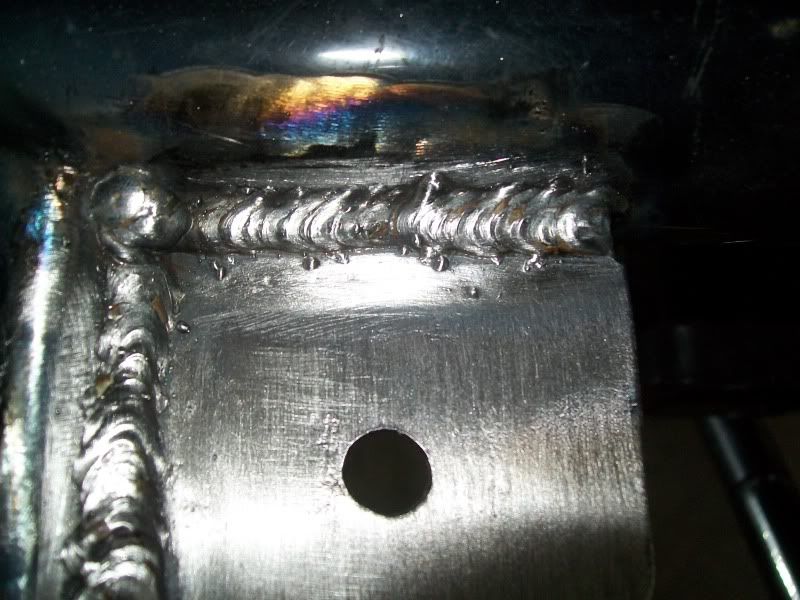 May be gettin the hang of the welder??
Finished and Painted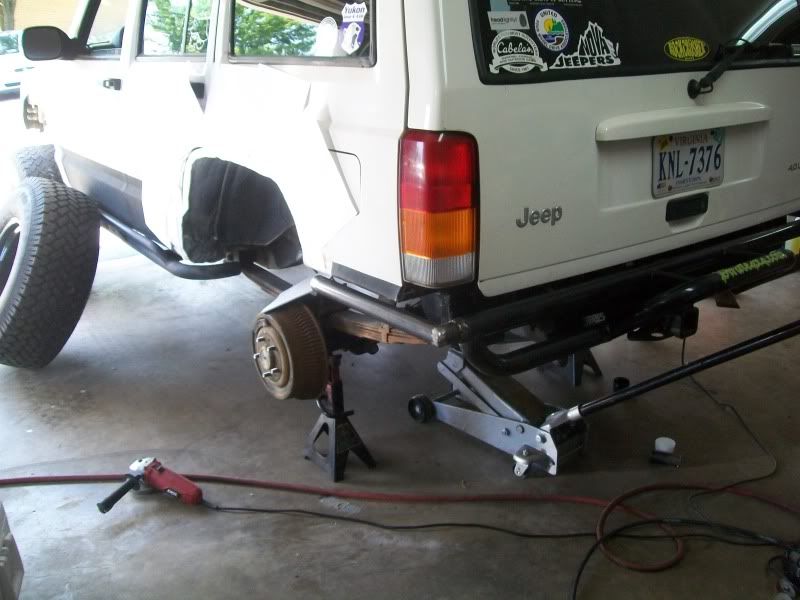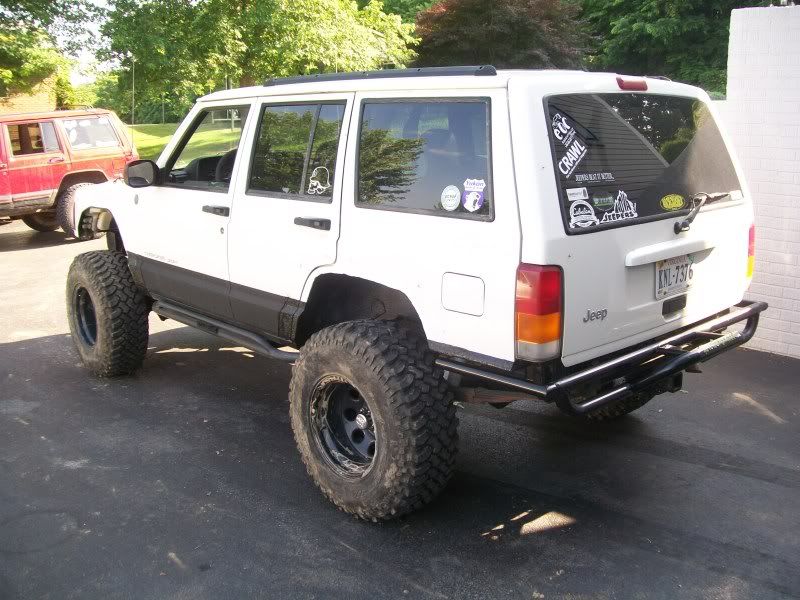 well see how long it lasts???
New windshield decal lol