Last week I found a local guy selling a full set of
IronMan control arms
for $300 which was great since they has the Currie Johnny Joints. My WJ arms were severely limiting my droop because the arm would contact the bottom of the spring perch.
These arms are super beefy. They weigh 2-3 times what the WJ arms do and those are heavier than stock XJ arms.
The threaded shank is gigantic. I do not ever anticipate these bending or having any problems in the future.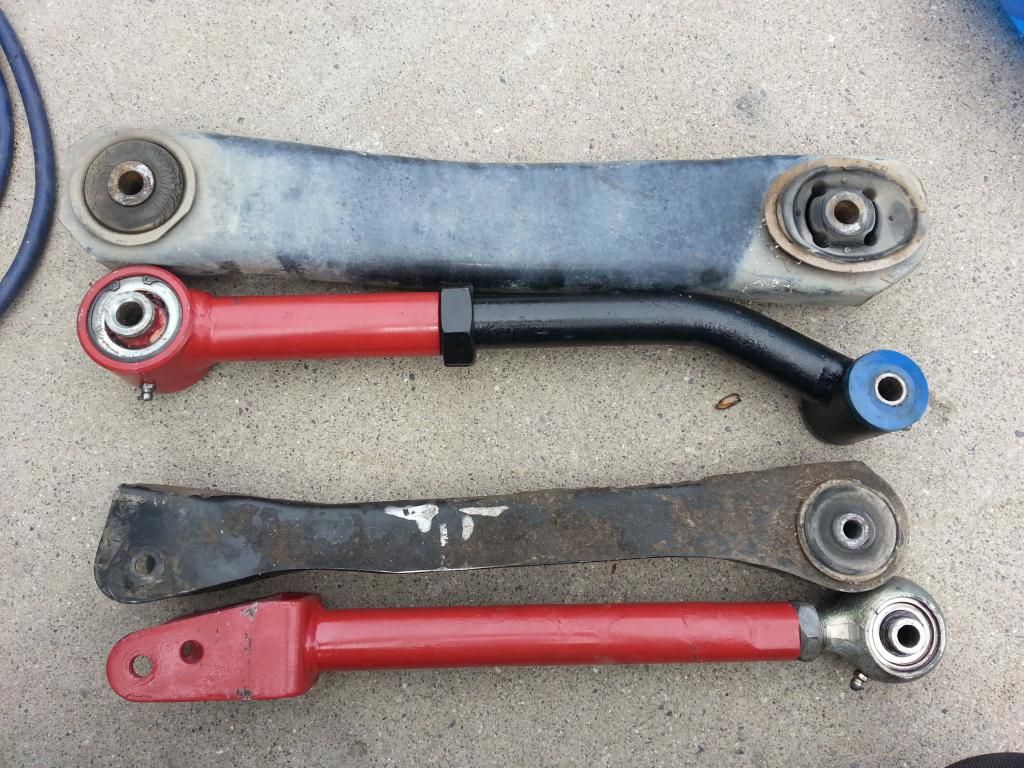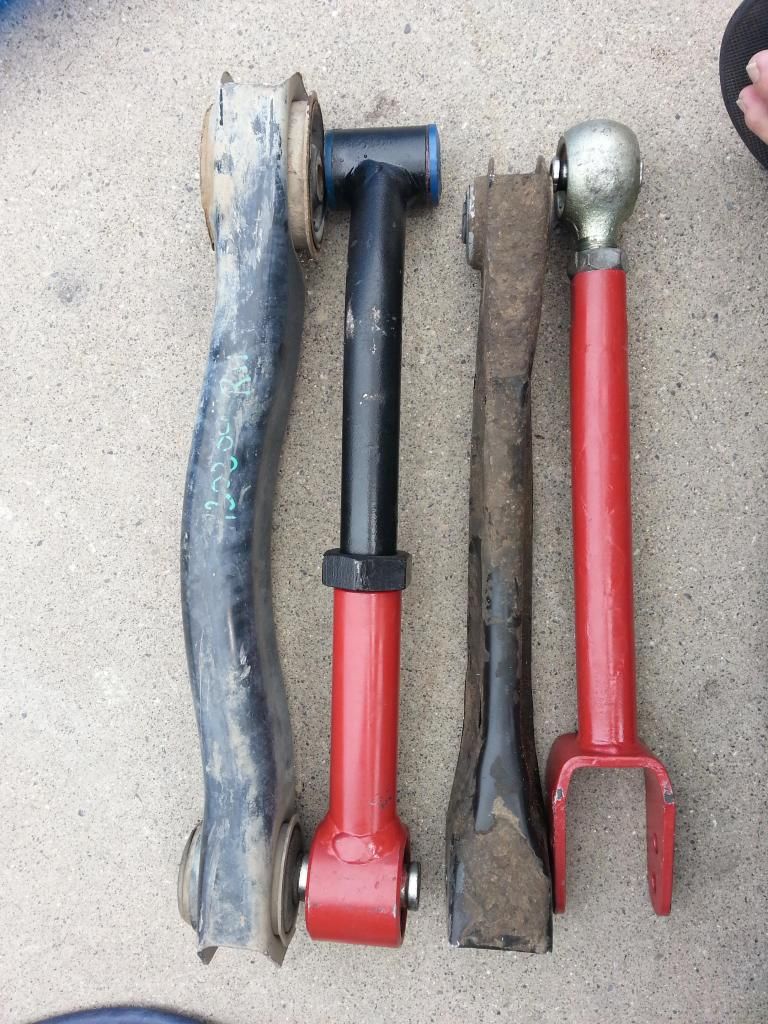 However, I tried to install them and there were a few problems that I ran into...
The upper arms need a much larger bolt on the frame side. It is a 12mm for anyone interested. This was pretty easy to drill out the mount on the frame side, and my local fastener store hooked me up with some 10.9(metric equivalent to grade 8) bolts. The axle side holes on the upper arms are also bigger than the OEM bushing sleeves, but not my much. I do not think there will be any extra noise from this. If there is I will be drilling out the bushing sleeve to accommodate the larger bolts I bought.
The lower arms could use a bolt slightly larger than stock, but I am going to try the original bolts and see if there is any noise issues with them. If there are then I will be boring out some mounts.
The main problem that you can see from the pictures above is that the arms cannot compress down to stock length. They cannot even get short enough to accommodate a 3 inch lift. I installed them on one side and it pushed my axle at least an inch forward.
I was to lazy to take the tire off to get a good picture, but you can kind of see it here: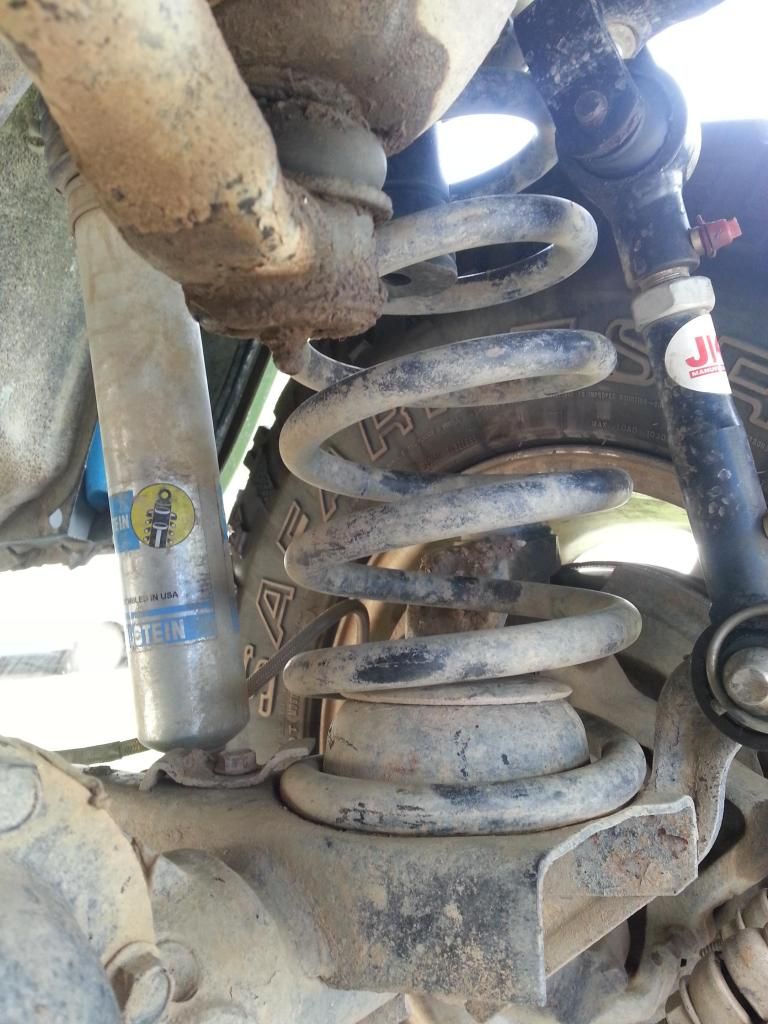 I decided not to continue installing them due to this issue, so It has been sitting in my driveway on jack stands for most of the week.
I really hope I am correct in my assumption, but with more life these arms should be the correct length. So that leads me to my next point.
The good news in this situation is that I was
forced
to buy some goodies to make up for this.
I purchased the
5.5" dual-rate lift springs
from Metalcloak. I was originally planning on buying thier control arms, but these arms fell into my lap. Plus when I upgrade to long arms they will not be hard to sell and they never hit my budget that hard to begin with.
I was able to get away without an adjustable track bar with only 3 inches of lift in the front, but it keep getting worse as I add lift. This is why I purchased
This monster
from Clayton Offroad.
I was going to buy the Metalcloak track bar, but I really want the assurance of a double sheer mount. I do not think I would have any flex issues with the Metalcloak bar, but with the Clayton bar there should never be any binding no matter how much it flexes due to the double sheer mount on each side.
As it sits now with the stock track bar you can see how far the axle is shifted: