Thanks man! It has been super slow lately, but I have a few updates to catch up on and a few more for next week.
I think I mentioned having bad axle wrap issues since I put in some small blocks in the rear to even it out. I bought the HD leaf springs from Quadratec and they were great for a while. They were a little stiffer, but they settled and began to flatten out very fast. Now, I was mean to them with my go fast driving style, and all of the off roading I have put them through. The blocks and extended shackles just trashed them though and they developed pretty bad axle wrap.
Ordered a set of 3.5 inch OME springs from JeepingOutfitters.
2 x OME-CS033RA - Old Man Emu XJ 3.5" Leaf Spring, Medium Load @ $139.99
Shipping: $0.00
Order Total : $279.98
They were just a little more expensive that the HD OEM leafs from Quadratec which cost $109 a piece.
I bought OEM style Moog bushings and they pressed in quite nicely with my shop press.
I had liberally applied antiseize to all of the leaf spring bolts so the install was super easy.
I sold my rear springs and blocks to my younger brother for $150 to offset the cost.
With these springs and my extended shackle I am sitting at 5.5 inches of lift in the rear. This extra lift and the angles it created with my drive shaft caused my already old axle side ujoint to bite the dust. I replaced it and I have had no drive line vibrations since.
With 5.5 in the rear(pun intended) and only about 3 in the front it looked a bit ridiculous. I added my original coil spring isolator back into the front and that put me at about 3.5 inches. I was king of hoping that the springs would settle, but they really haven't in over a month.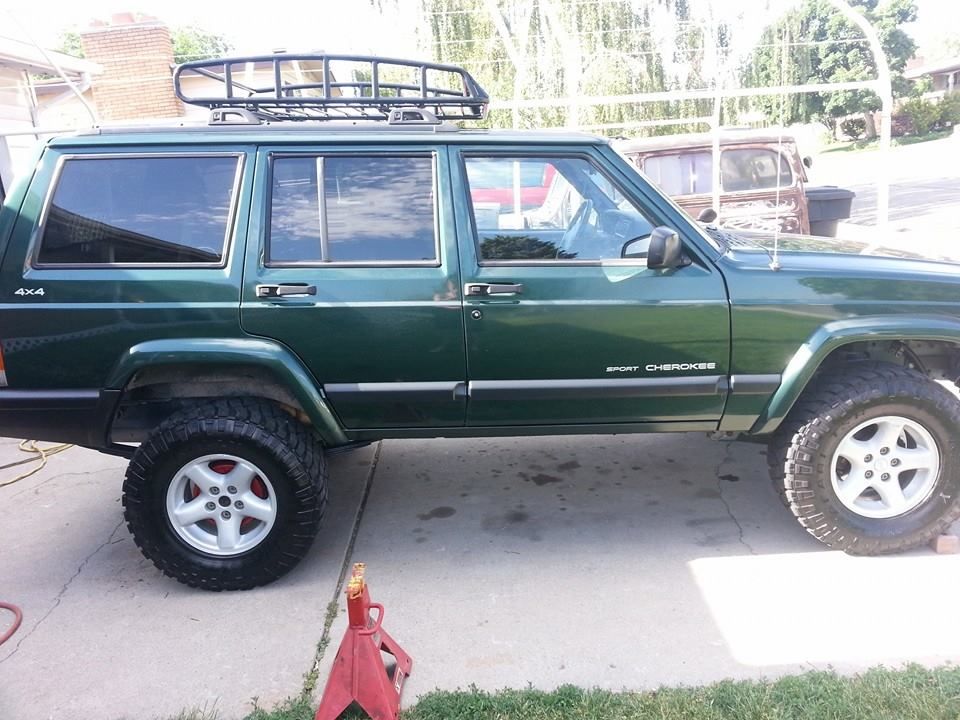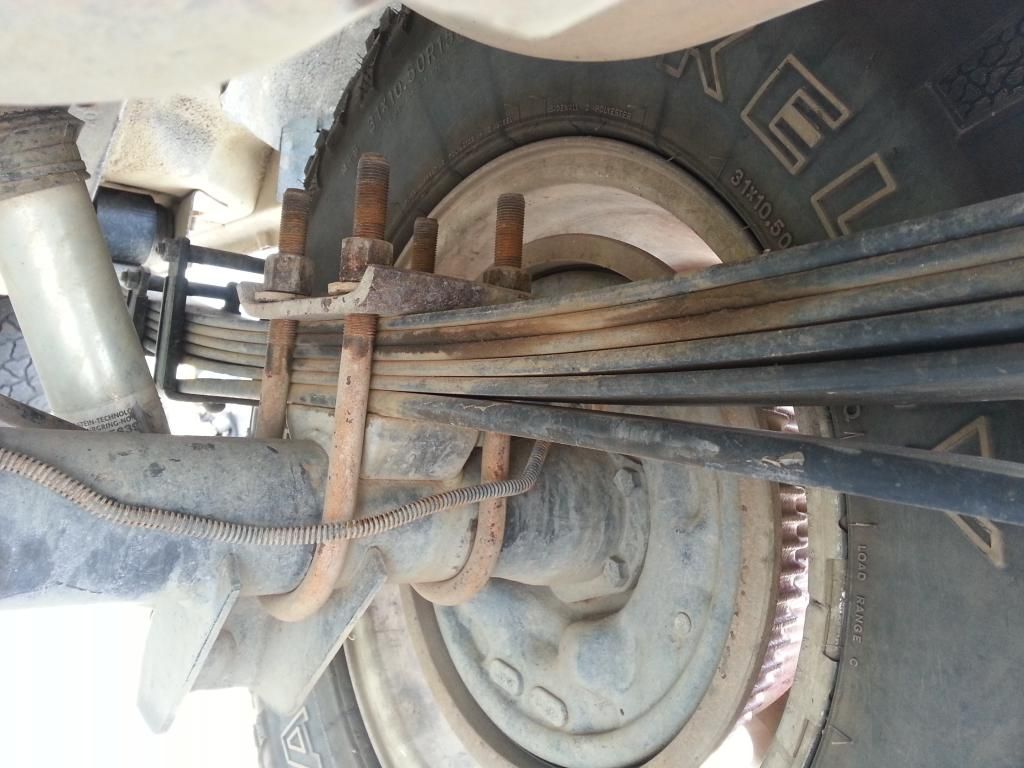 I think I have to steep of a shackle angle. I am trying to decide if I should move the shackle forward by 1 or 2 holes.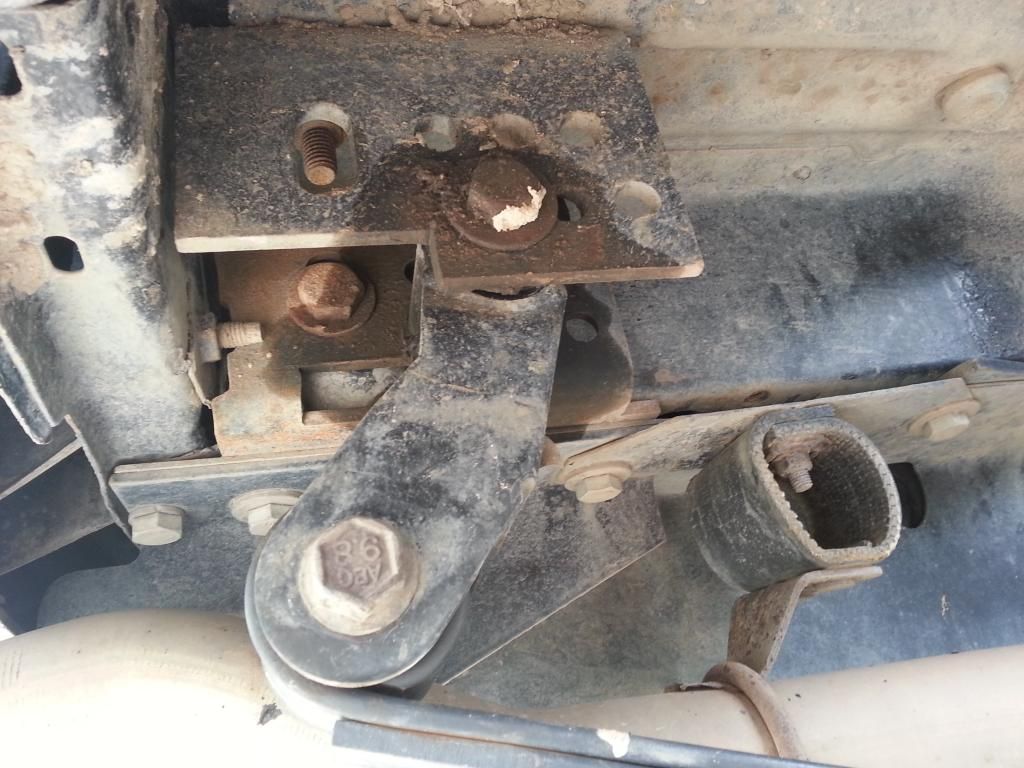 My exhaust seems to be in the way...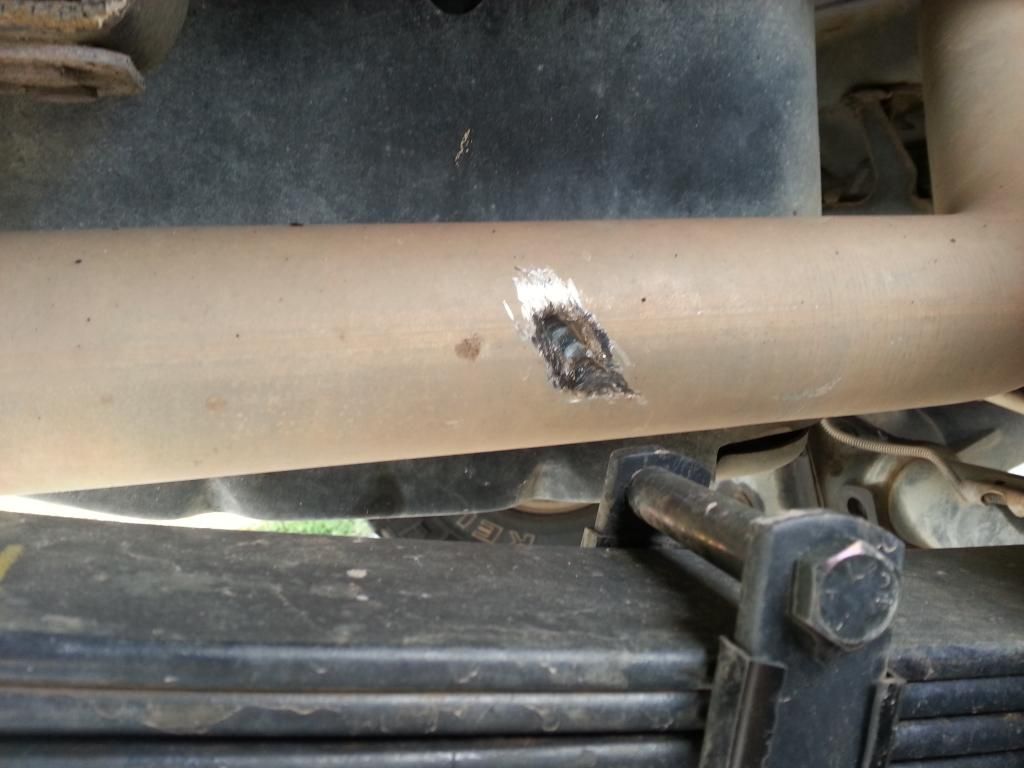 This is how it has been since about the middle of June.
I also bought new JKS sway bar link because the ones I bought used were way to long for me. The left nice little puncture holes in my wheel wells....