11/09/2013
I have been wanting a snorkel/CAI for a while now and I have been going back and forth and what to do.
I wanted a snorkel/CAI for a few reasons. I wanted to decrease air intake temperature to increase performance. I live in Utah with higher altitude so any extra air I can get is a good thing. I wanted to raise the level of my intake to decrease the likelihood of sucking in water. I wanted to remove my stock airbox to make room for an extra battery and most likely OBA.
I had seen a custom snorkel made out of 3 inch exhaust tubing
Here
, and I really wanted to go through route. I would have used a cleaner more professional looking filter in the engine bay. I could not bring myself to cut up my fenders and ruin my stock look. I was really wanting to go another route. I had seen some homemade cowl intakes before, but they were made out of flexible hose, or sewage pipe and to be honest... I think they looked terrible.
I had been looking at both the
THOR
and the
SPECTRE
systems because they produced all of the benefits I was looking for. I like the color of the THOR, but the price, and the way the filter mounts kind of turned me off. The SPECTRE intake is a little more chrome than I prefer, but it can be painted if that is a problem.
I went with the Spectre because of the price, free shipping, and people on these forums seem to like it a lot.
The install was pretty straight forward, and thier
instructions
are pretty detailed.
There were a few things I wanted to suggest to make it as smooth as possible. Do not mount it as low as possible. This put the opening to close to the bottom of the cowl and increases your risk of sucking up the little bit of water that flows through there. I had to raise mine up a little which left a small gap under the mount. I was going to seal this off with silicone, but I figured that it won't hurt and if anything it will actually create a bit of airflow under the intake which will help keep water from being sucked up if it ever pools in the cowl. I did go but a hole saw, but I made two simultaneous cuts to make it an oval for the mount. Picture below shows this.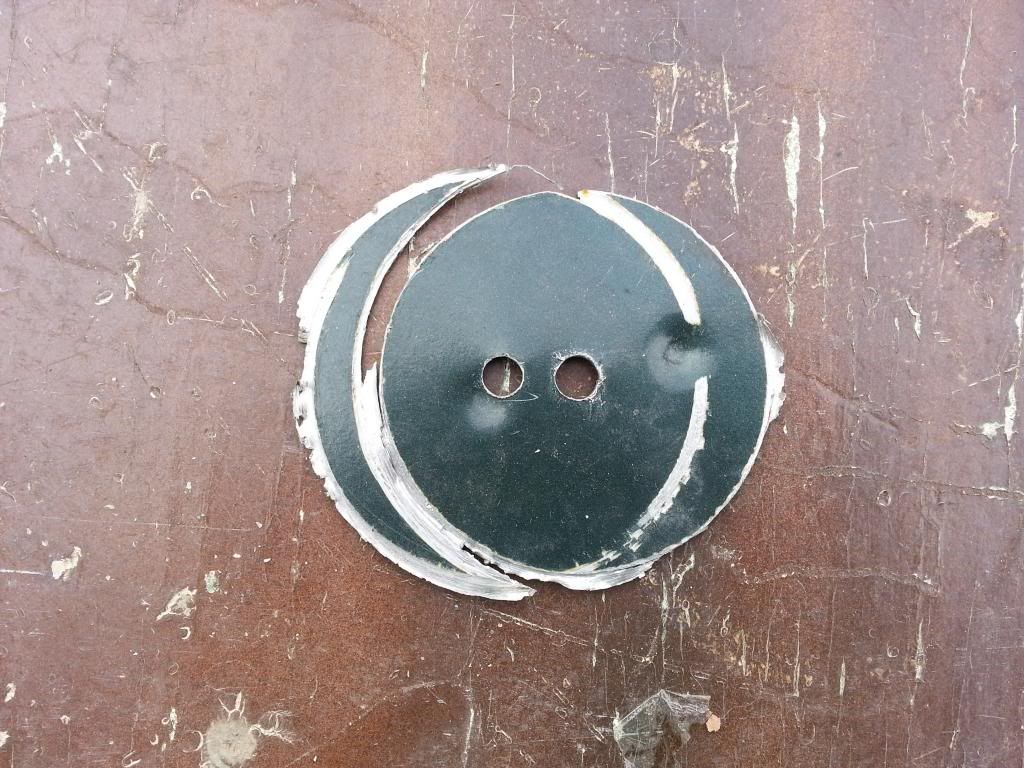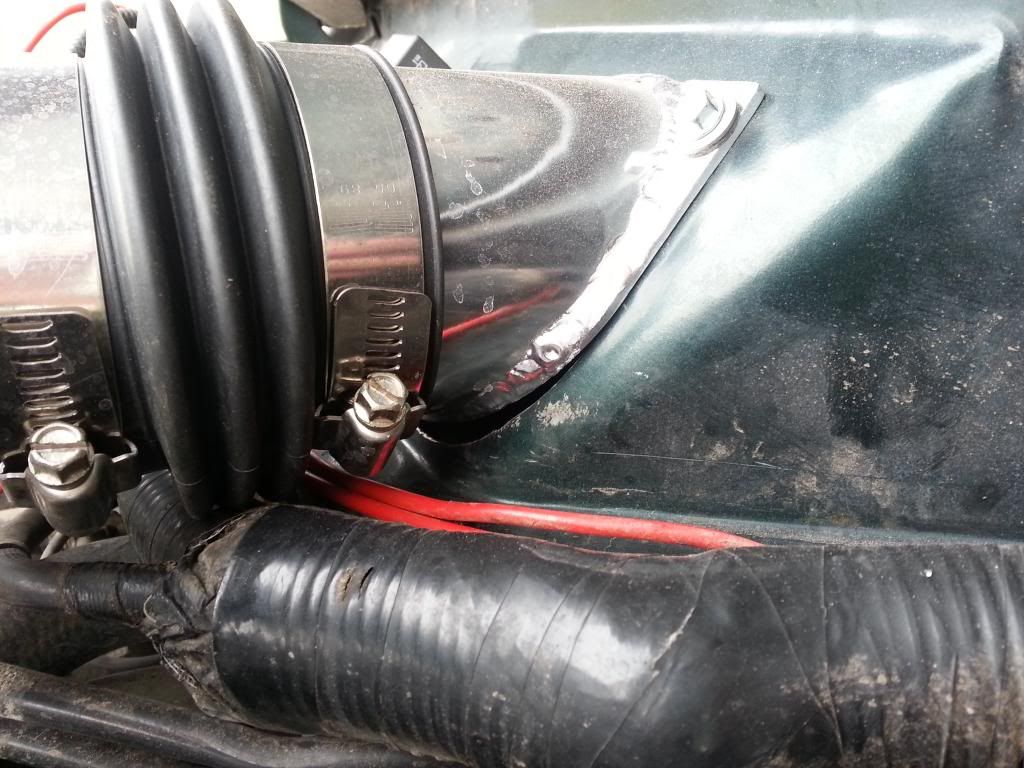 For those that might worry about it sucking up water, don't. I took my hose on full blast and just let it flow into the cowl. I did fill out the bottom of it a little, but it drains out quite quickly. This is why I suggest mounting it is high as possible on the firewall into the cowl. I have gone through several car washes and it has never filled up the cowl or been an issue. I have cleared off the snow on the cowl before starting because that blocks the opening and will suffocate your engine.
Review:
This thing is a lot of fun. I love the sound it makes. When starting completely cold it makes a really strong sucking noise. It them quickly quiets down though. When accelerating when cold it does again make significant sucking noises.
When the engine is up to operating temperature you barely notice any noise at all.
My favorite sound is when you got WOT it sounds magical. It just growls and I get a smile on my face every time. Over all the noise is easily manageable and can be covered by your radio except on startup, and WOT. If you are looking at getting a Cowl intake, and don't want to build it then this is a great option.