7/27/2013
It is time to talk lift. For a long time my final goal was 6.5 on 33s. I was going to wait until I was ready to purchase the entire kit, but i kept spending my money on other things. I will talk about my final lift plan later, but I made up my mind to start off small and then go up later.
I will be honest, I was kind of terrified of steering issues, death wobble and driveline vibrations so I wanted to stay small. I first wanted to do the 1.5 inch OME(Old Man Emu) lift shown by Quadratec, but Dirk(i think) from DPG Offroad advised that the kit doesn't really exist and he seems to the be authority on OME lifts for Jeeps.
I decided to just build my own since it would only be temporary. So below is my first parts list.
Teraflex .75in coil spacers - $44/set
OEM HD leaf springs - $200/set
Set of 4 bushings for the leaf springs - $30/all 4
I ordered everything through Quadratec because the prices were competitive and the shipping is free for forum members.
The coil spacers were pretty straight forward.
Support the vehicle appropriately, remove tires, compress the coils with the rented coil compressors, pop in the new spacers. It may take some finagling to get the coils out/in, but it isn't too hard. I decided to leave the original coil isolator in to gain 1.5 inches from the Teraflex spacer.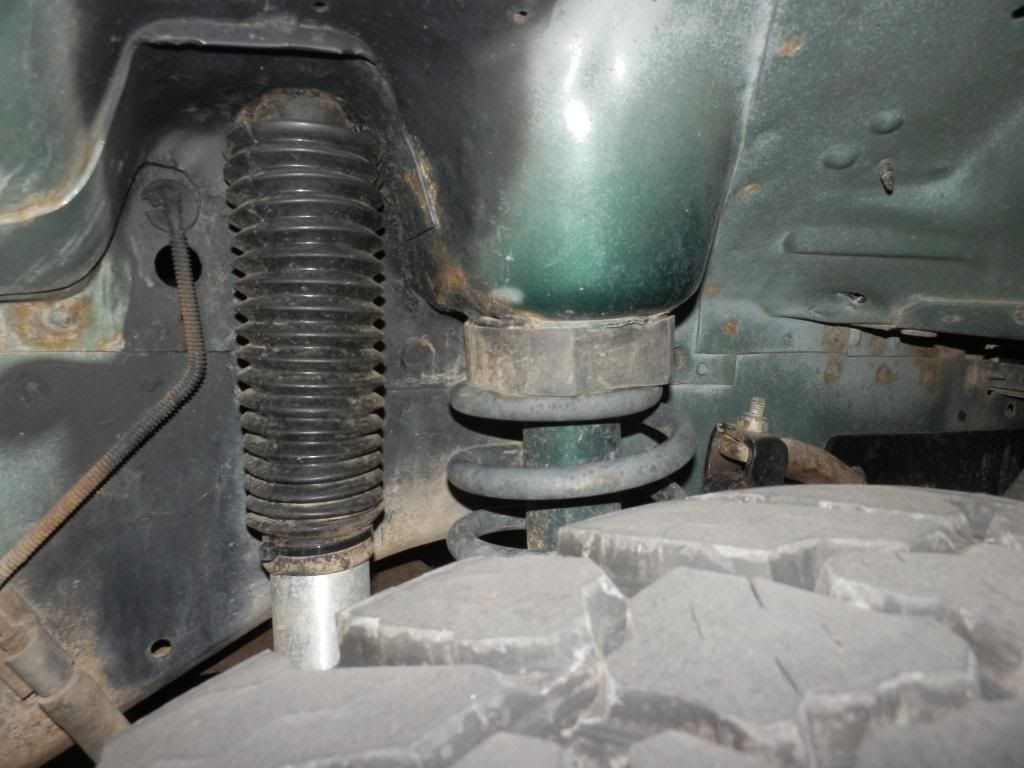 The rear was a more significant pain. Every bolt was pretty much seized. The problem was that I was doing this on a Saturday evening and Sunday so there were no stores to get new hardware if I broke the bolts. So I actually had to use a floor jack under the 1/2 inch wrench to break most of them loose. Yes, I did buy an impact set from Lowes a while ago, but it still couldn't break the bolts loose.
After I got those loose I was able to easily remove the old leafs which where S shaped and inverted when sitting still. The new springs were the exact same dimensions as the old springs when not under load. This was pretty concerning, but after getting them installed and everything bolted back up the HD spring rate and the fact that they are not 14 years old lifted my about 3 inches from stock. I did want to mention that installing the bushings was a breeze since I had previously purchased a 12 ton shop press from Harbor Freight when I was replacing worn u-bolts.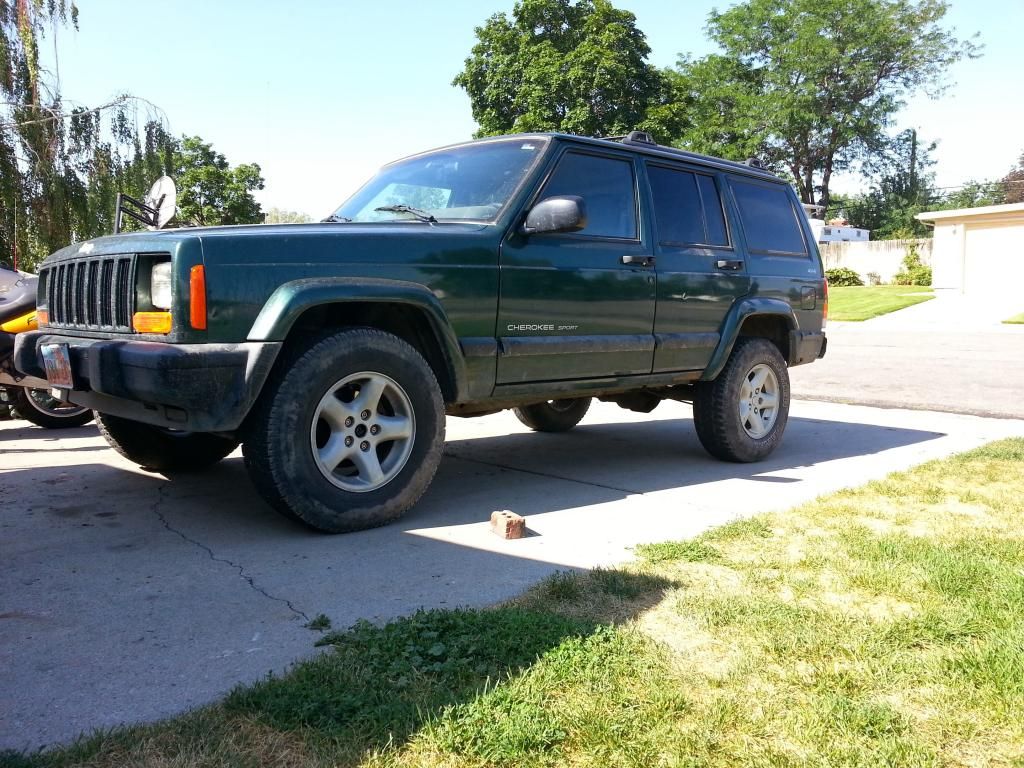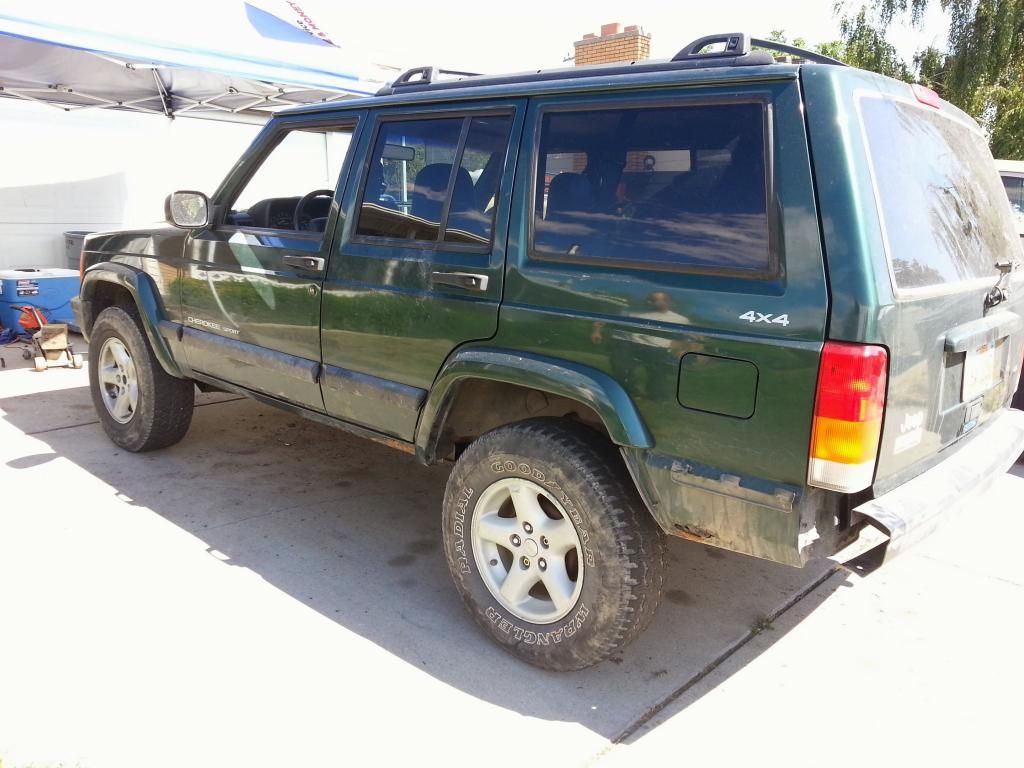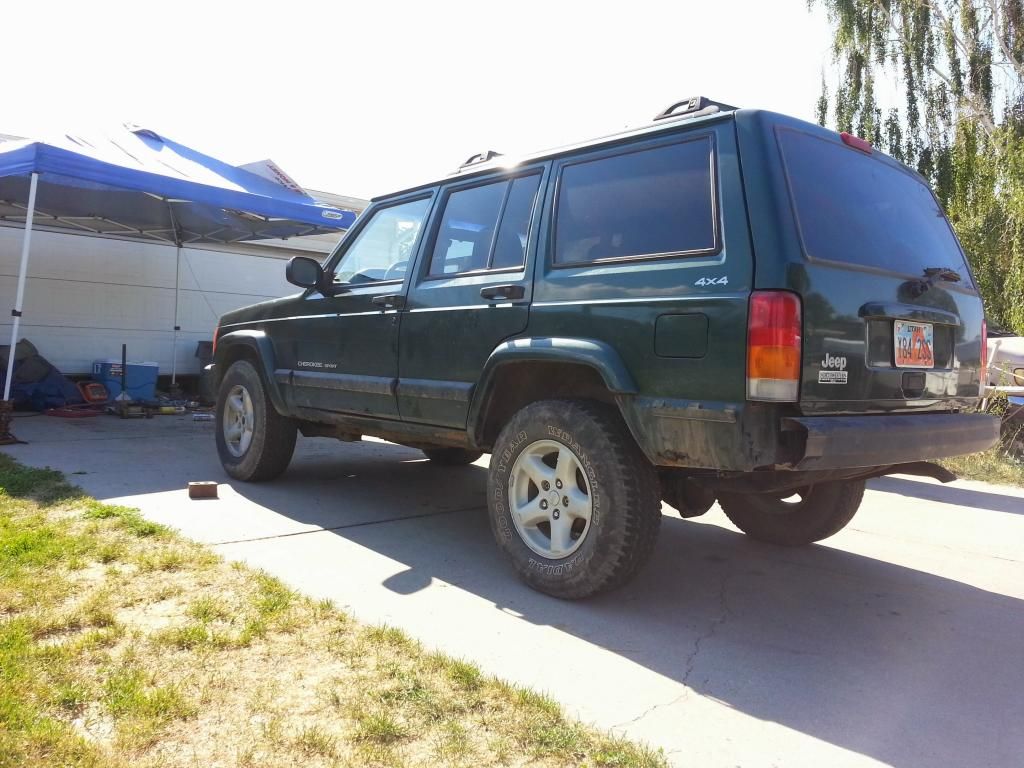 Review:
The front clunks much more than it used to. It feels like i left the sway bar disconnected(which I didn't). There was no death wobble at first, but it began shortly after on my way to Mirror Lake for a camping trip. The rear felt fine, but was a bit more stiff because my shackles were still vertical and the bushings were seized and so it was quite harsh.
I decided that I need to only have one spacer/coil isolator in the front for stability and that I needed new shocks ASAP. I also began more extensive research on how to deal with the death wobble.