Howdy all,
I am creating this thread to document my progress as I fix up and restore my 93 XJ that I bought about a month ago.
I bought this XJ to use as a daily driver, and also as a work truck as needed.
4.0, 5spd, 2wd. 66,XXX miles on the clock when I bought it. We all love 4wd, but I couldn't pass up this Jeep considering the low mileage and the deal that I got. 2wd will also help with fuel "economy," considering that this is a daily driver.
I would like to make it 4wd in the future, but it is a low priority. I will acquire parts in the meantime, as I find deals.
It would be great to achieve the upper end of the fuel economy range listed on the dealership window sticker below. "Between...18 and 26 mpg on the highway." 25 mpg with an XJ would be great.
So far, the best fuel economy that I have gotten is 21.6 mpg. The car is entirely stock, with the exception of 235/75R15 tires.
So far, here is the work that I have done:
Replaced battery
Changed differential oil, transmission oil, engine oil + filter
In the process of flushing cooling system...the coolant was nasty
Transmission mount
Fuel pump, fuel filter
Rear hatch supports
Tune up
Valve cover gasket
Replaced valve cover
New CCV, vent elbow, and grommets
Gates water pump, Stant thermostat
NTK O2 sensor
Replaced radiator/heater hoses
Eliminated heater control valve
Motor mounts and engine support bracket bolts
Monroe Severe Service Shocks
Upcoming work:
Brakes
Replace the base model gauge cluster with the full gauge cluster package
On board air, using Sanden AC compressor
Dodge 703 injectors
Here is the Jeep, as purchased: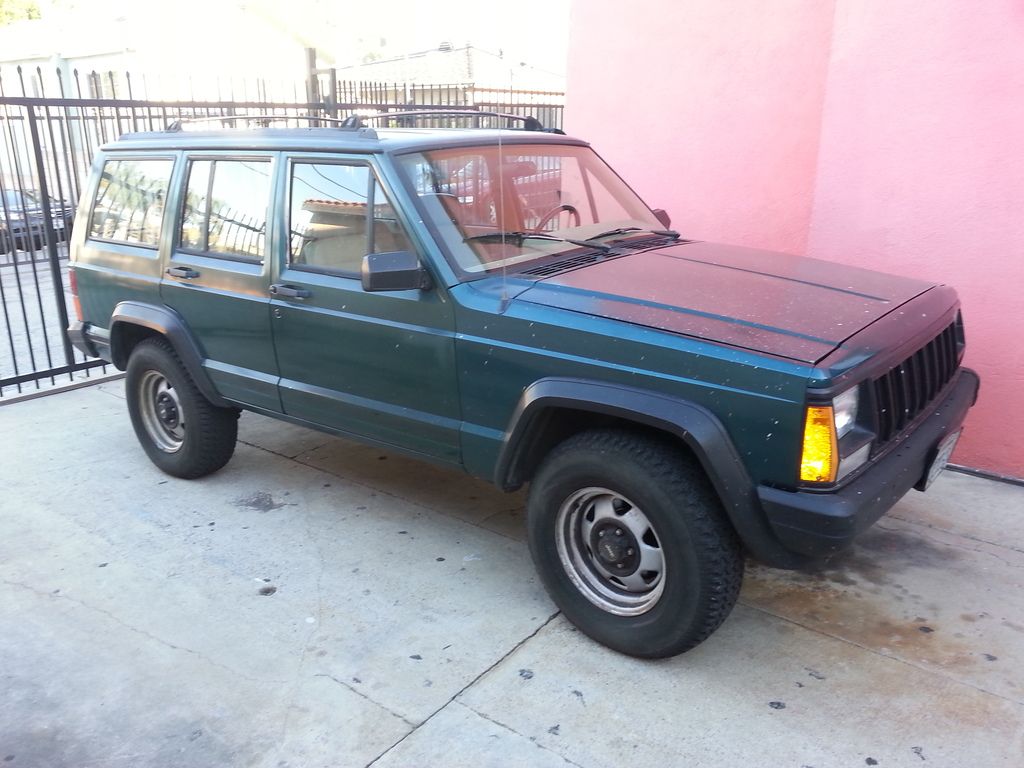 Original window sticker: