Welp, didn't see an intro thread so I figured this was as good as any lol.
Got this beast about two years back after I totaled my GTO. Needed a car, it was cheap, and I like to tinker lol. After two years of basically just patching leaks and dealer with how crappy it drove I finally broke down and decided to put some money into it. Trans puked all the fluid out the front seal and the #4 cylinder has a cracked valve seat and every valve guide and seal is bad.
Here's a few pics of where my buddy and I got to over the this past week.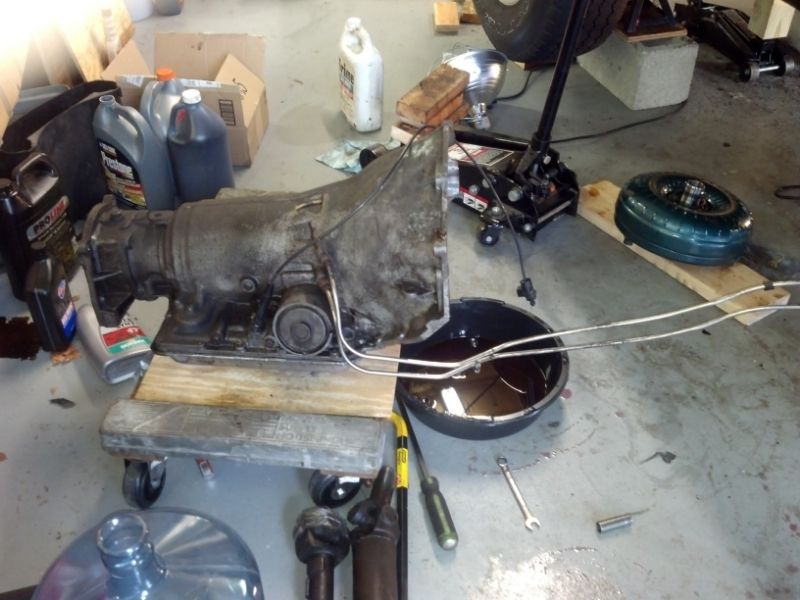 Previous owner had this thing built with a 700R4 and 86 vette iron head TPI 350. Will be getting the trans rebuilt and new heads with a full reseal on the block and transfer case as well. New ball joints, radiator, revised coolant lines, etc.
Has what appears to be a 2" or so lift with an old set of skyjackers. That will eventually be sorted as well since it rides like crap.
Needs electrical work as well, but that's a whole separate issue lol. I'll post up pics as I go, and I'm sure I'll have a few questions as well.