Went down to 4 wheel parts for their "Endless Summer Sale" i have been waiting for the last 3-4 weeks for this to get here so i can get myself some cheap JKS discos. I have been trying to stay on a budget and the advertisement was for $99.99 a pair well i get there and the guy is like 148$ it must mean "and up." No where on this add on discos does it say "and up" or "starting at" or "as low as" it strictly says $99.99 a pair. That just pisses me off getting up at 8am on Saturday to be told that.
Excuse the picture my phone seems to have gotten farsighted in its old age...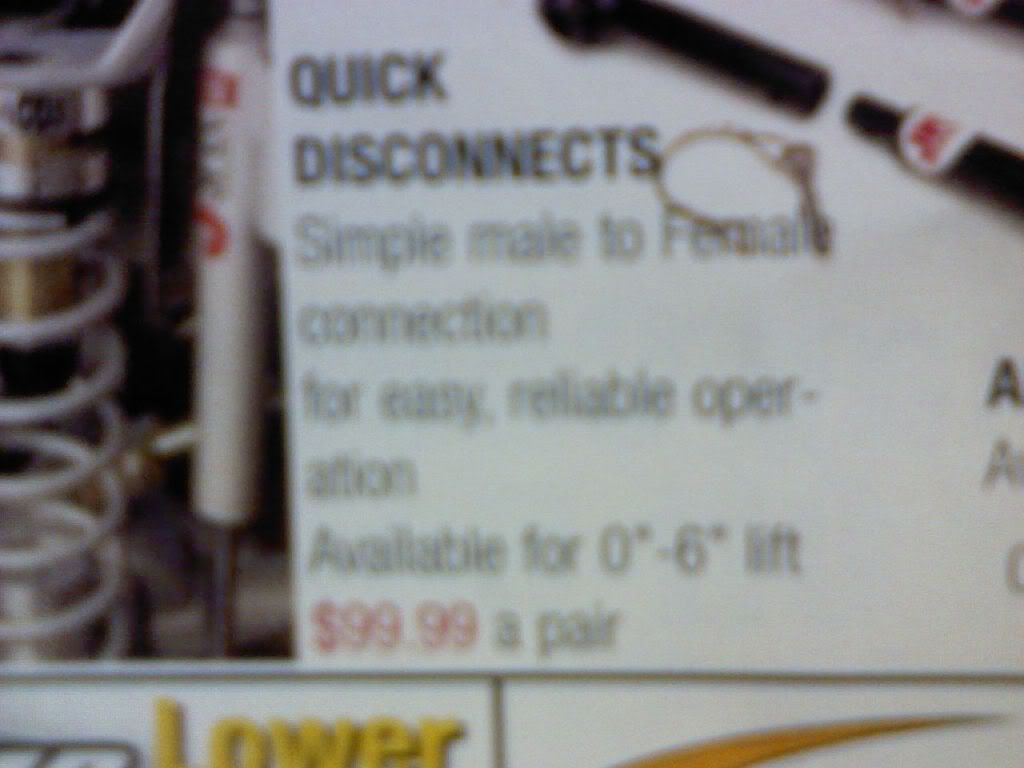 Is this not false advertisement??