and then the XTERRA decided to end up buried in the snow bank up to the frame and bumper with rear tires completely covered.
After 20-30 min digging him out....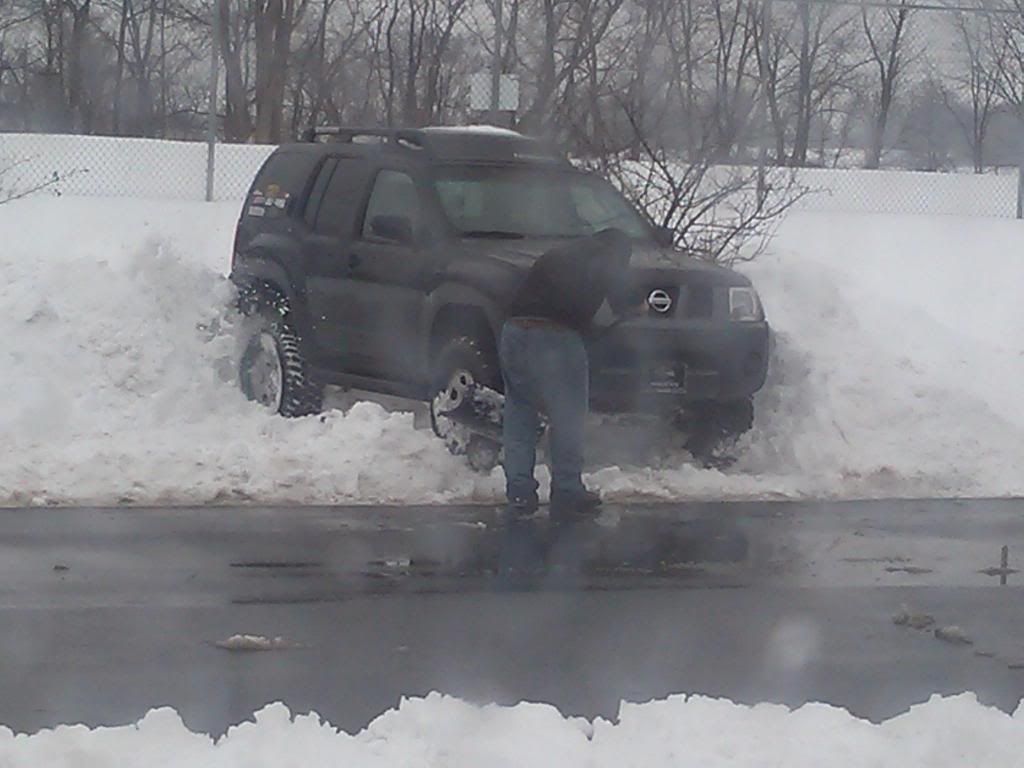 I yanked him out the rest of the way.....
and the only damage done was to his pride.... We had a good laugh about it after he was out. Well, I was laughing the whole time, but he didn't fully appreciate the situation until it was resolved.