Didn't get around to centering the axle yet, but I DID fool around with the tube fender flares real quick yesterday. How high should I place them. I'm thinking this might be a bit too high and need a little more chopped off to lower them. I was going to weld them to the fender skins I still have to install, bit now I'm thinking of welding the front to the bumper, like I have in these pics. I just tacked it in place real quick at the bumper to see how it looked.
Chopped off a few inches of the front bumper. . .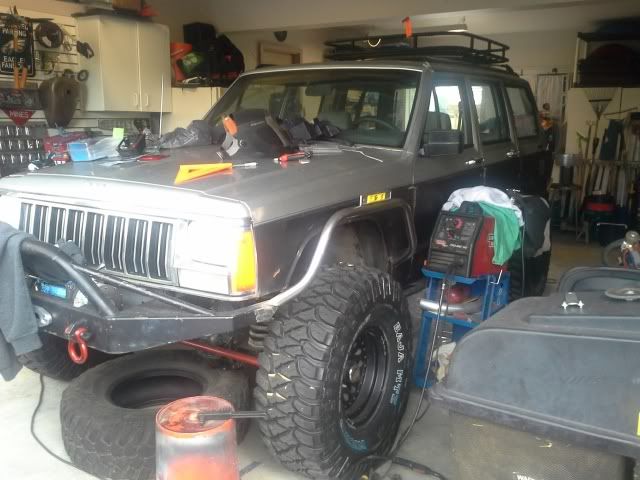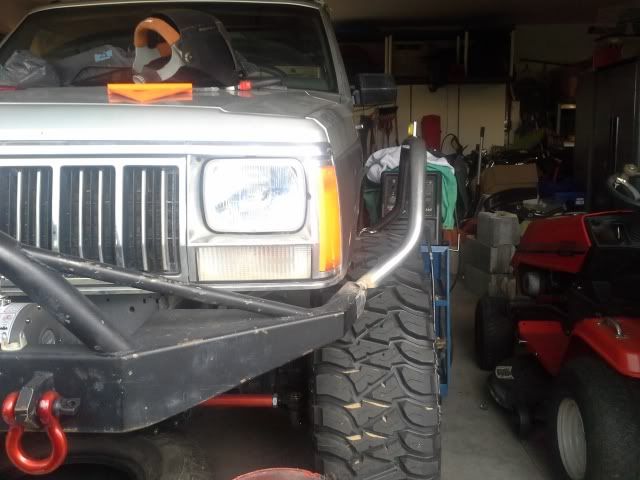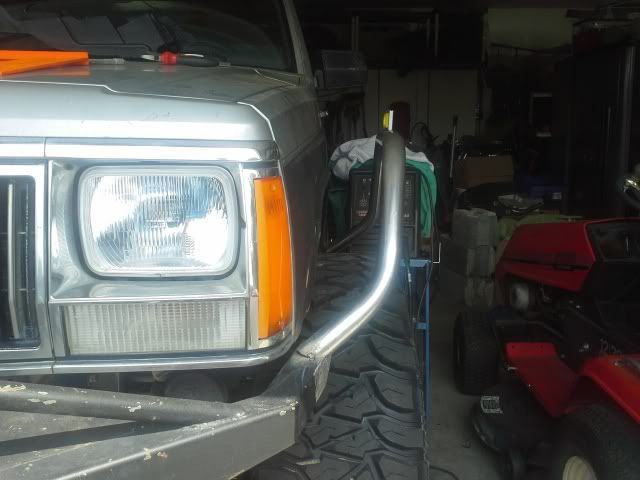 Thoughts. . . Comments. . . Criticisms???