Well, CHristmas break came and went, and i have neglected to get up some pictures of the work that happened.
I managed to transport this thing to Vermont where i could get the help of my good buddy 79jeepincj7 who is far more knowledgable about the finer details of this project.
First I had to get the jeep out in the fresh air again, which was a task by itself.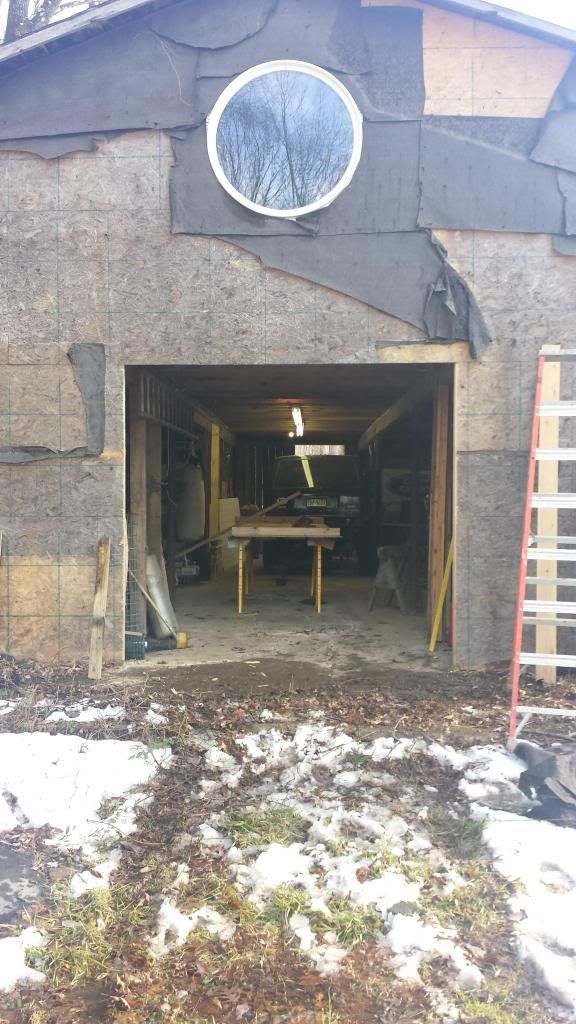 I had to cut this big hole (just a plywood wall before)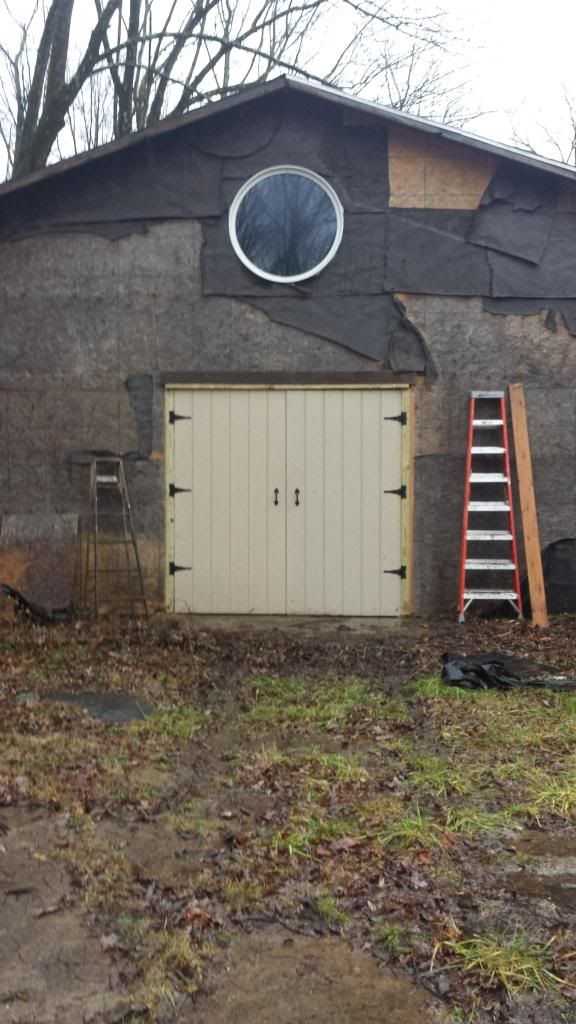 And build these BIG doors
Then I was able to pull it up on a trailer. I had to chock the tires of the trailer and haul it up with my truch since it was not running at the time and the front end was only held in place by ratchet straps and jack stands. I also made a mess of my field adjacent to the barn due to the wet weather we had, but thats besides the point.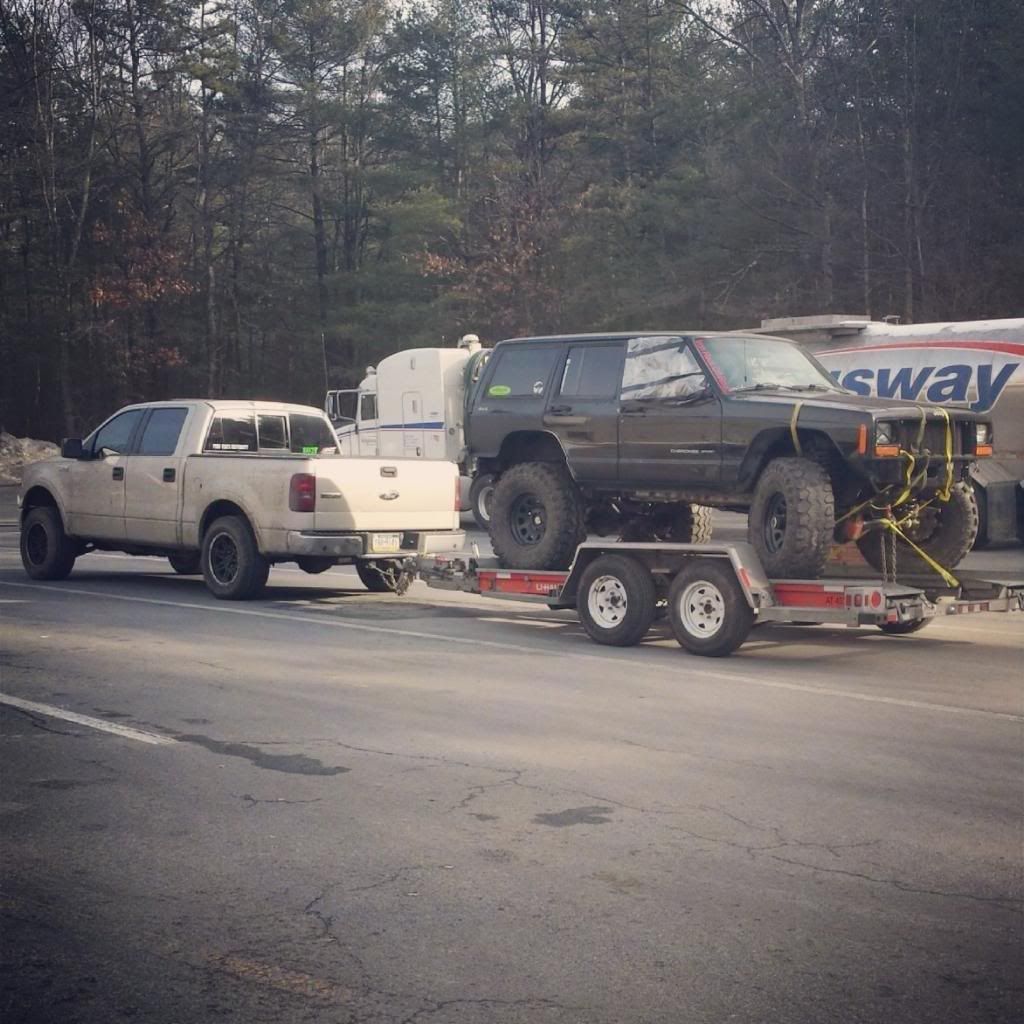 Jeep stayed on the trailer from PA to VT (307 mi) with almost no issues at all.
Got it unloaded, made quick work of the front end, and managed to get it running (I wish I had been taking more pictures). This is the first time I have had an extra set of hands on this build, and it makes life about 100x easier.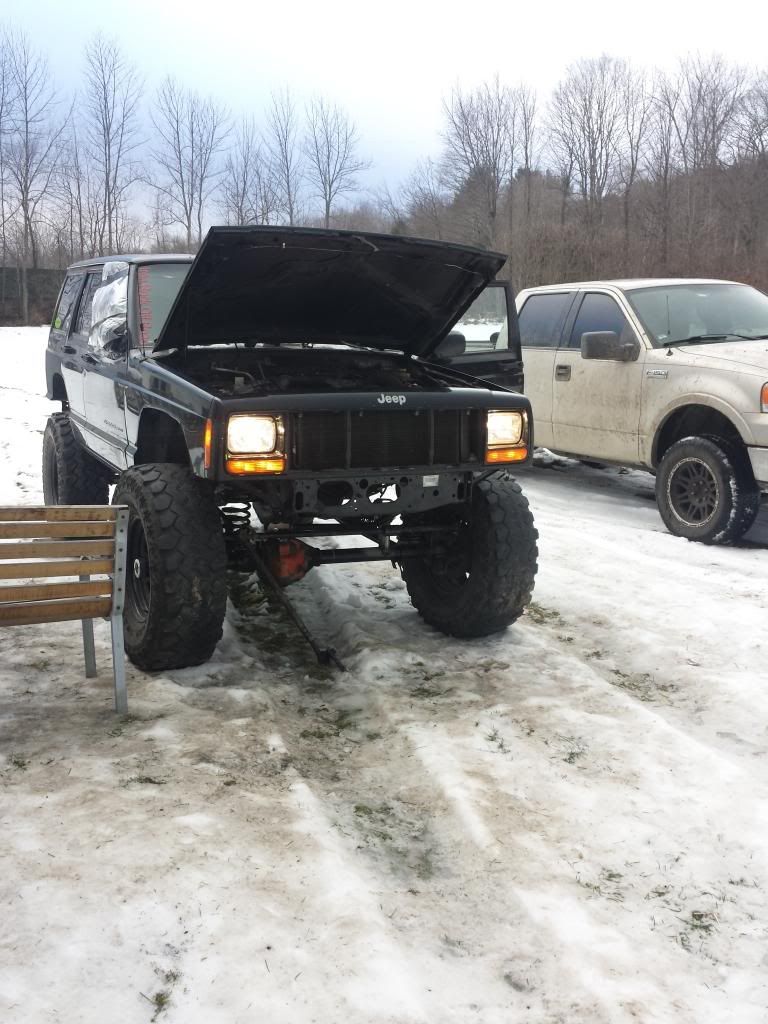 Long story short, we got the front end together, and after dealing with a few unexpected power steering issues, other odds and ends, and about 25 trips to the parts store, I was able to take it for a short bumpy (no shocks) ride. It felt good!
I was able to grab these bumpers off a buddy who was parting out his cherokee. Im gonna add to them a bit, but they are a good start.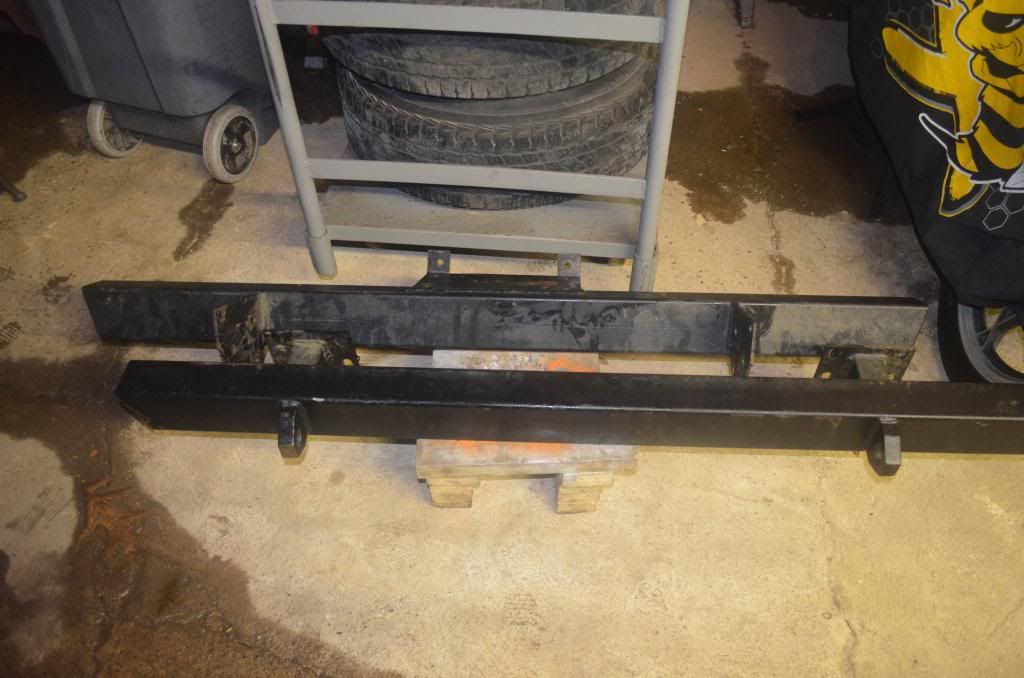 By this time my winter break was wearing thin, and it was time to load up and make the return trip to PA.
And in keeping with tradition I managed to do major damage to my snowmobile (studs through the heat-exchange)
, so it hitched a ride home to spend some time at the dealership. Put on less than 100 miles since I bent the subframe up on a rock last christmas break... Back to Jeep stuff.
Got back in the barn and got some axle side shock tabs on bolted up the front shocks.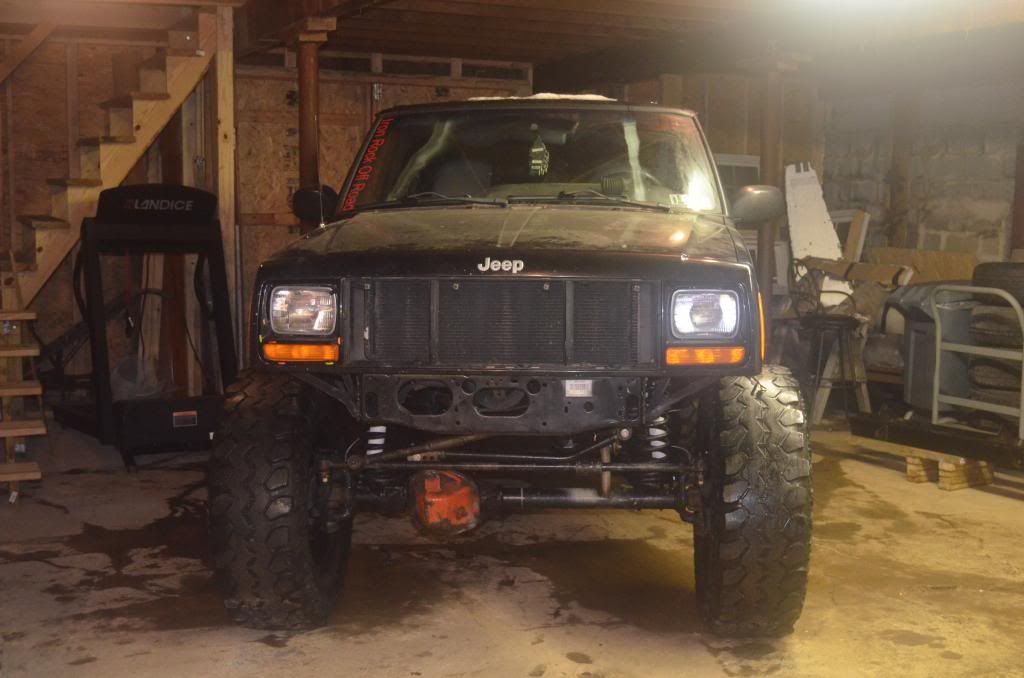 Close up of the completed front end. We had to shorten the drag link, and track bar
I didn't have time to get too involved in rear shocks, so I decided to go play a little.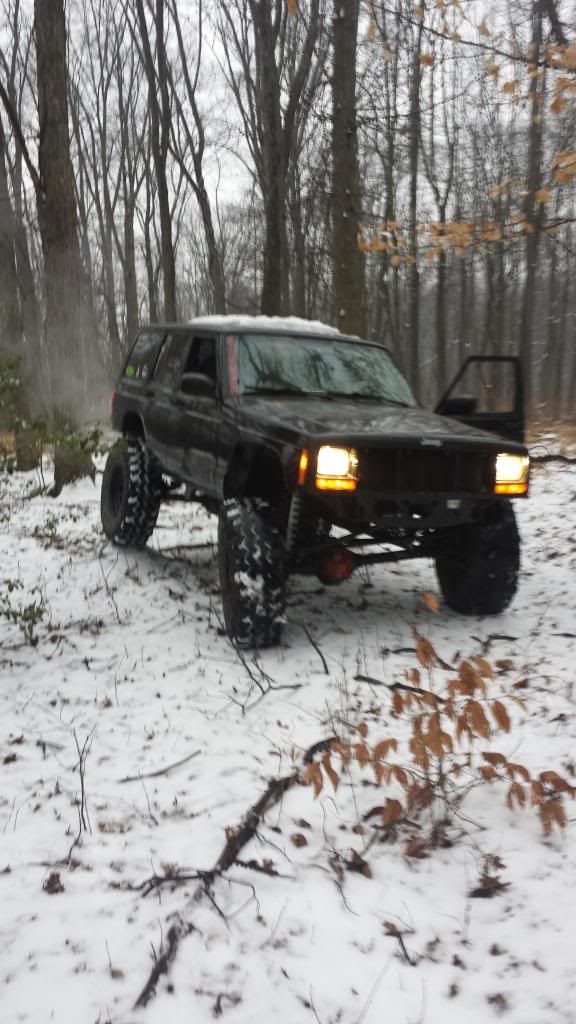 It runs awesome, as it always has, but I must have messed up my shifter linkage because my selector positions are all off and it doesn't shift out of second on the road.
I would have gotten some better articulation shots, but I have no e-brake, and cant always find park
Once again, I ran out of time. So the jeep goes back to sleeping in the shop while i'm at school. Got lots accomplished, and I'm satisfied with the results so far. Its was nice to be able to finally drive the thing. Next orders of business are: Figure out shifter linkage, Rear shock tabs, Rear brakes, and Bumpers. Hydro, full or assist is also on the list somewhere, as the tires are a little hefty for the stock steering system and they don't like to move in the dirt, especially with this locked front axle.
Thanks for staying tuned. This thread will be updated when I get another chance to work on the jeep.