Ok so a while back I bought a 2 door and had plans to chop it and put a soft top on it, sorta like what you see with some 4runners.
Long story short I had to get rid of the Jeep but I'm thinking of trying it again once I get some money saved up.
What I'm thinking is actually very similar to this: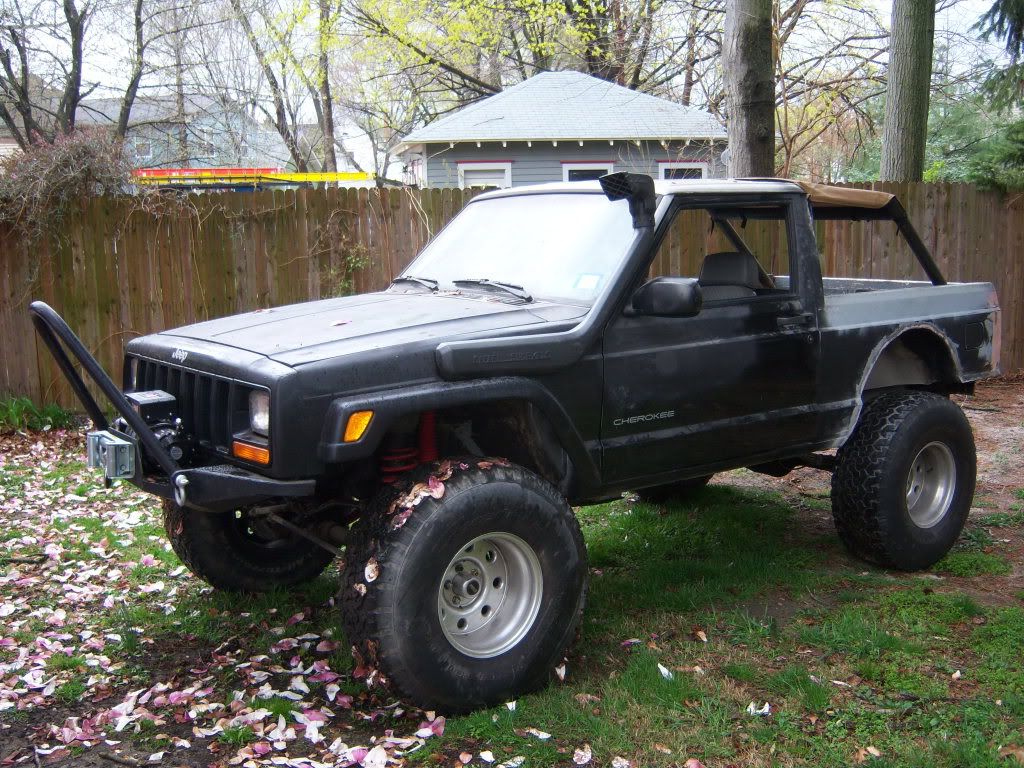 It belongs to someone on here, it came up randomly on google image while I was looking for something else oddly enough.
Anyway I still have the soft top. It has a metal track that bolts down to the roof that the top slides into then the top buttons down the side, down towards the gate where the long window used to be, and then buttons along the back of the tailgate. I'd like to reuse it, but I'm open to other ideas as well. Making a new soft top wouldn't be too difficult I guess.
Following pics are just quick photoshop hacks lol
Anyway here's what it'll look like when after the cuts:
Here's what I'm thinking for the cage:
If it's not exactly clear what I'm thinking about for the cage I'll try and explain it.
Here's how it'll look with the soft top:
Anyway, just want to see stuff thats similar, hear peoples feedback, ideas, ect.
Also with the cage, I'm looking more to brace the XJ so it doesn't fold like a taco when I take it offroad after I cut it, not something to protect in case of a roll over.