1999 XJ build thread
---
JEEP WAS SOLD August 2011. This build is continued by somebody else.
This thread has been started by me to record my progress as i continue to purchase parts and modify parts for my XJ. Starting out, it is a 99 Sport, currently 101600 miles, and is bone stock. As i progress, i will update with pics. This thread is for your entertainment as much as it is my own. Nothing super hardcore, just a DD that will be one mean looking one.
Starting out, here are the pics as she sits (August 8, 2007)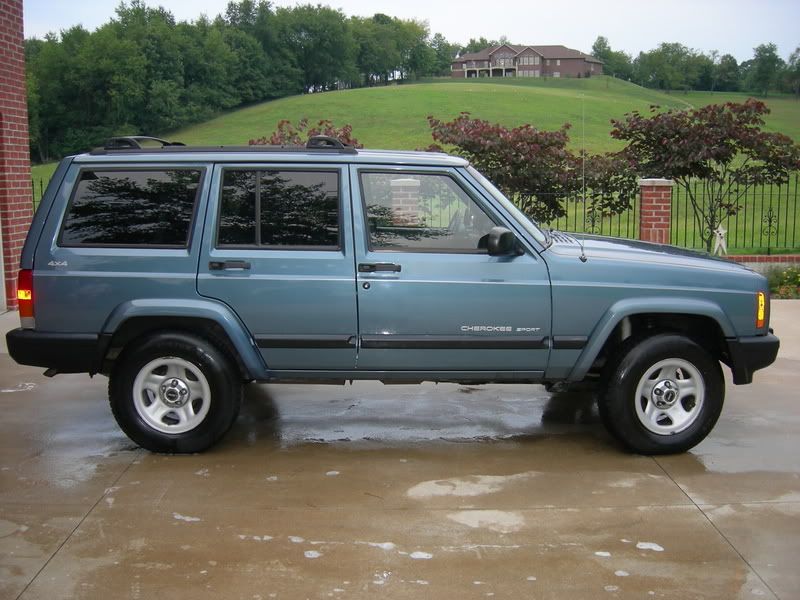 Lift kit purchased, no pics yet, ill get some. For now here are some pics of my Driveshaft rebuild that i will use in my SYE (Rubicon Express Hack n Tap). I got the Driveshaft at a local salvage yard. Fortunately for me i got it when i did, because he only had three dozen more in stock (all front DS for cherokees). Got it for $31.51 after tax.
Heres my workspace, its all right, but we dont have many automotive friendly tools. Mostly shovels and hammers, which has been quite handy.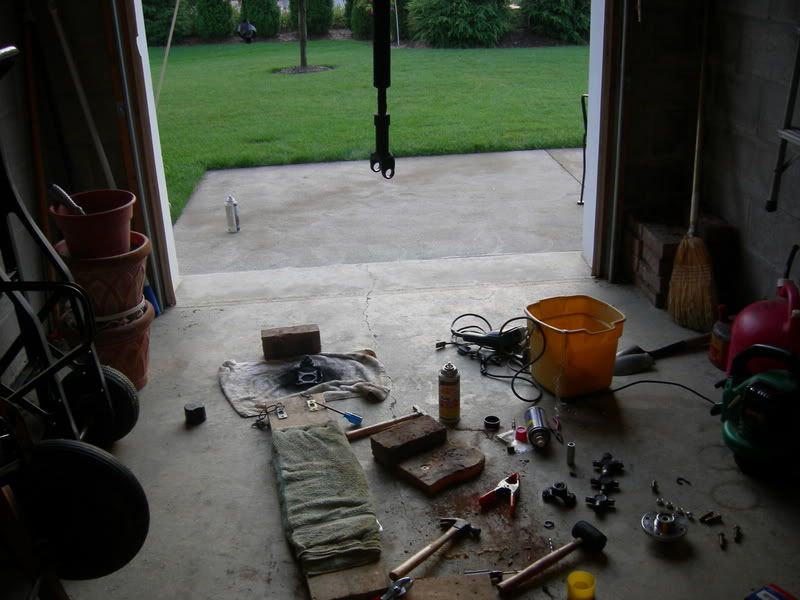 My tools of the trade: WD-40, PB blaster, rubber mallet, hammer, tack hammer, 5/8 socket, flat head, blocks of wood, and a brick. Hands of course too. Also, note the old u joints, they were in terrible shape, but the ball and spring are in great shape. Also you can see the shiny new hack n tap.
Heres the CV flange yoke i got. Painted it flat black with some sort of enamel.
Driveshaft, painted and hanging from the garage door by some electrical wire for when painting. (Note, that isnt our garage)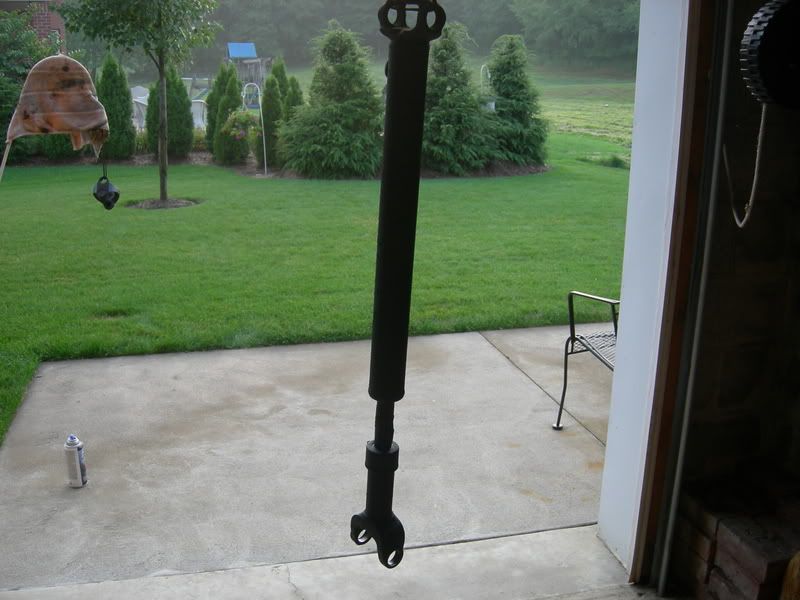 Here the CV collar thing. Cant think of the exact term, someone can correct me. Was a ***** to get all of the ujoints out of. I was roughly going by sharpies thread, buy i ended up taking the collar off of the shaft before getting the ujoints out. I ended up hammering a screw driver into a block of wood and then put it through the holes where one of the ujoints go to get the other off. Worked real good, ill get a picture of what im talking about.
Finally for now, Here some stuff. The hackntap, new greasable ujoints, some bolts and nuts for the HnT, and the useless rubber mallet. Didnt help much, i just used the mini-BFH.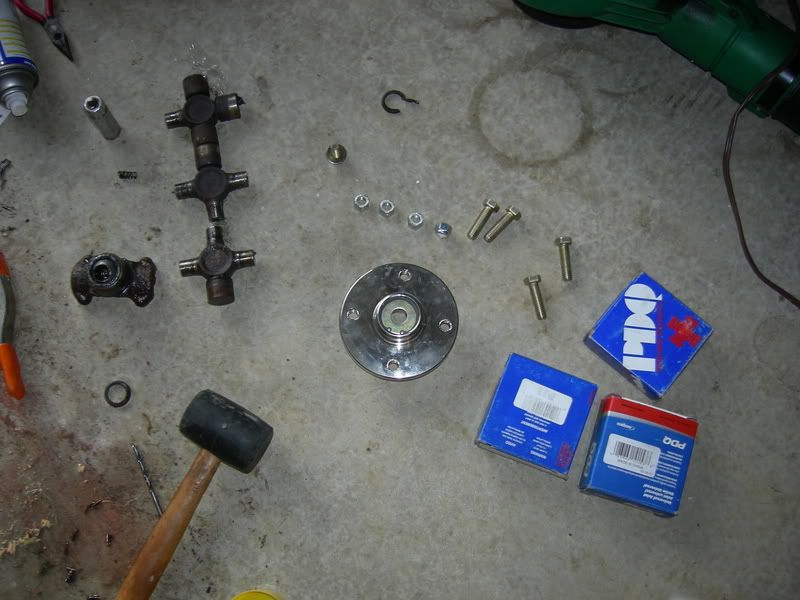 Oh yeah, and the floor is littered with bearings from the Ujoints. Thatll be fun to clean up. Im a messy worker.
---
Last edited by ReconMill; 08-08-2007 at

06:42 PM

.