I got bored and did a photoshoot today. The roads are so salty in Upstate NY so it got all over the XJ
I'll have to wash it later. Anyway here are some better pics of the current state of my heep as of 10 mins ago.
This is a Chrysler 8.25 right?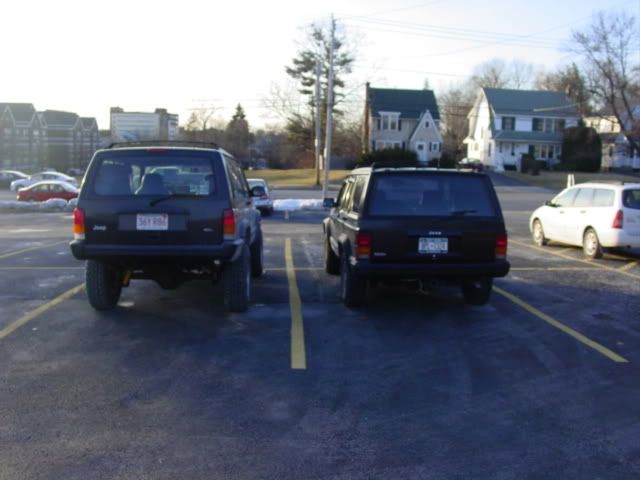 I know there's a lot of poser shots but I haven't been able to find any good legal wheelin' this time of year up here near Albany NY.
Oh ya gotta show some school pride
I measured the space from my fender flare to the center of the wheels before and after the lift and it ended up being 17.5" out front and 17" out back before the lift and 22.5" front and rear after the lift, so I got around 5 inches of lift from my RE 3.5 Super Ride Kit!