1997 2 Door 5-Speed Build
---
I just bought my first XJ! It's my third Jeep. 1st was a 1996 ZJ that my parents gave me. It now has 195,000 on it and running like a champ. I just gave it back to them and I bought the XJ with my own money because I wanted to pay for my own wheels. Second was my 1959 CJ5 that I completely restored when I was 17. Now I'm 19 and bought the XJ as a birthday present to myself on Nov 14th. I looked on craigslist and various other places forever until I could find what I wanted. It's hard to find a 5 speed XJ that's not rotted out up here in MA. The XJ has about 118,000 miles on it and hardly any rust. It's in pretty good shape overall. I still need to clean out the inside and small stuff like that but mechanically it's pretty good. Here are some pics.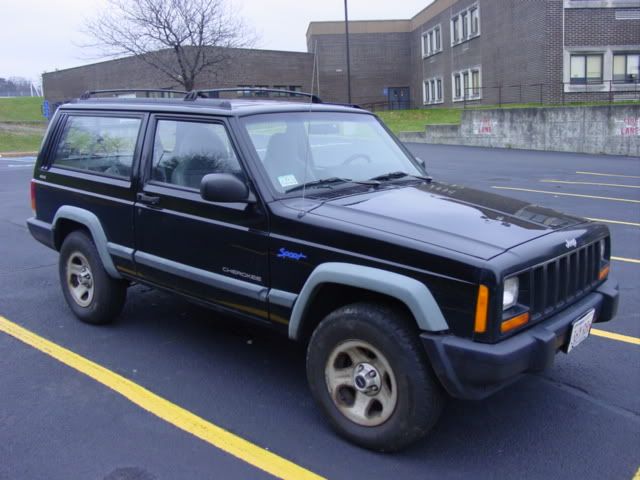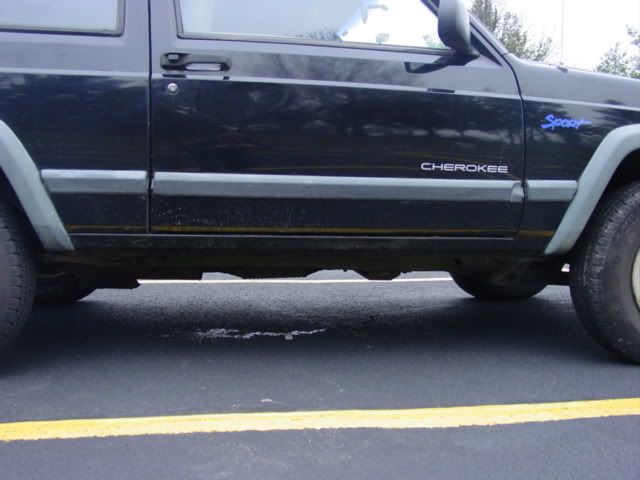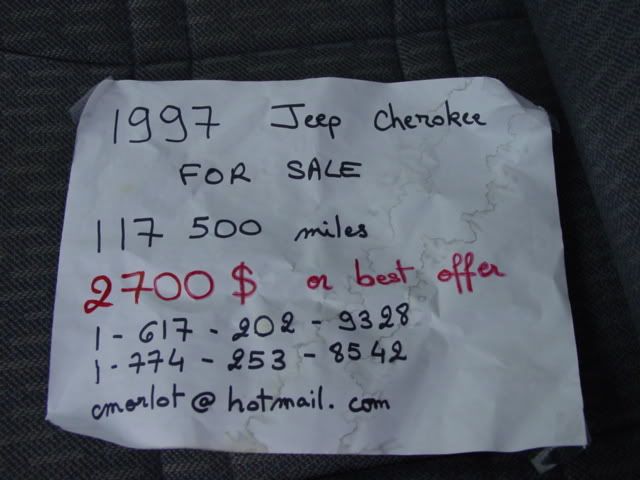 There are a few issues though, but I'll take care of them soon.
1st, the windshield washer doesn't work.
2nd, there's a little rust starting
The lady I bought it from originally wanted $3400, then she dropped the price to $2700. Any guesses as to what I paid?