That's 5-35x12.50 mickey Thompson MTZs. would have been a breeze but it was all I could do to get it in reverse and 5th gear.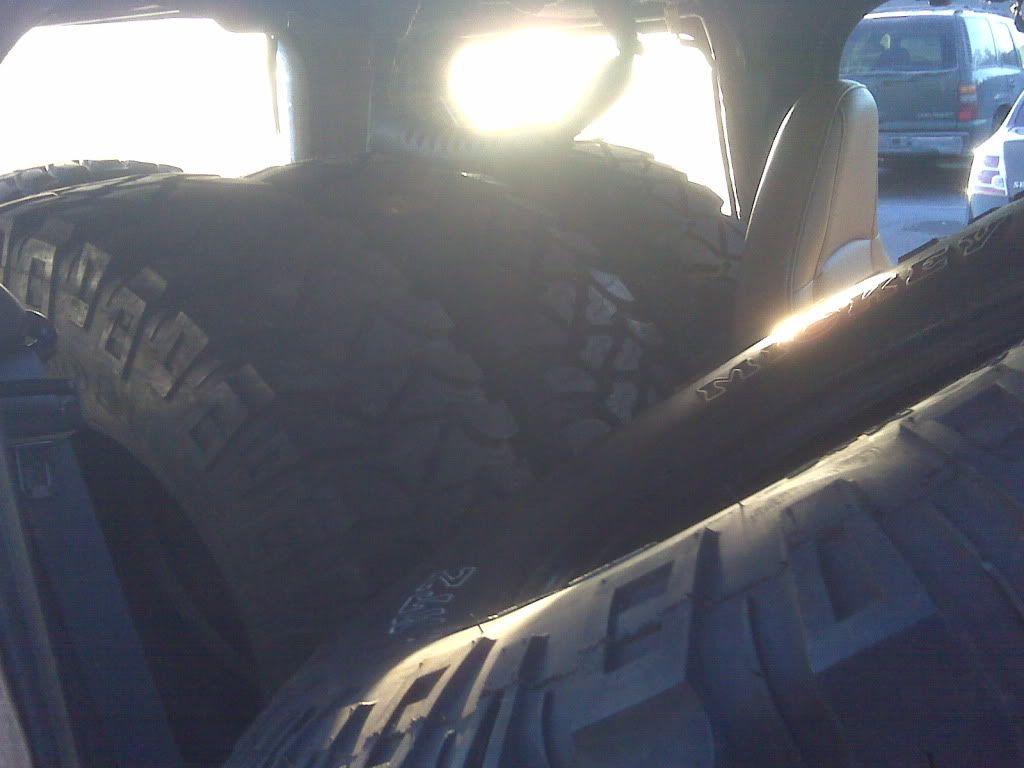 ---
97 TJ, 4 banger, 5 speed, 2.5" RC lift, 1.75" BDS coil spacers up front, Tuffy center console, Hurst T-handle, 33x10.50 boggers, docked front bumper with 10k winch, rear warn bumper, No sway bars, Hella 500FFs on the windshield,
Quote:
Most cars punish you for imperfect maintenance with a slightly shortened life, while Jeeps tend to get pissed and explode in your face.