Now that I've got a white JKU, I thought it would be a good time to breath life into this thread.
Took delivery on 22-Feb. Swapped tires at the Alpharetta GA Discount Tire store. They gave me $120/tire for the stock minivan tires and pricematched the interweb on the new Cooper Discoverer ST-Maxxes in 255/80-17.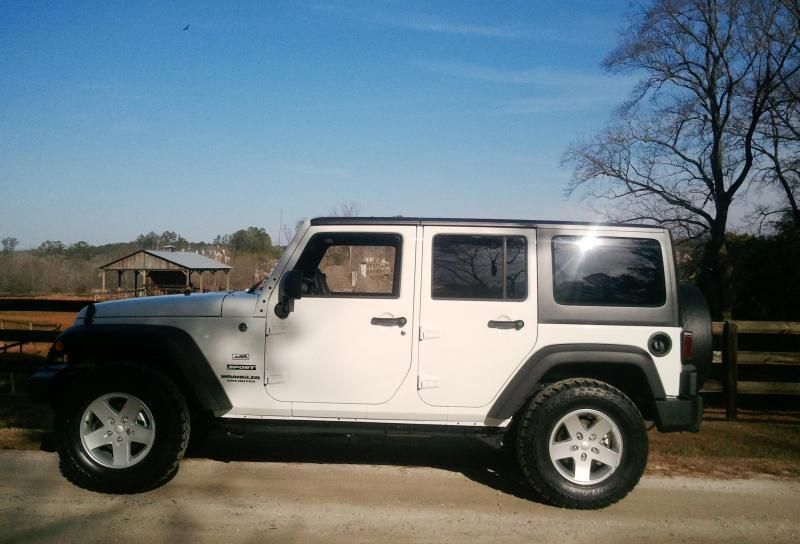 Took out the back seat and built a dog perch over the weekend. Good for the Wundermutt to wheel and cavernous space underneath and in back.
Laid down my old mat from the previous JK and some rubber diamond matting elsewhere.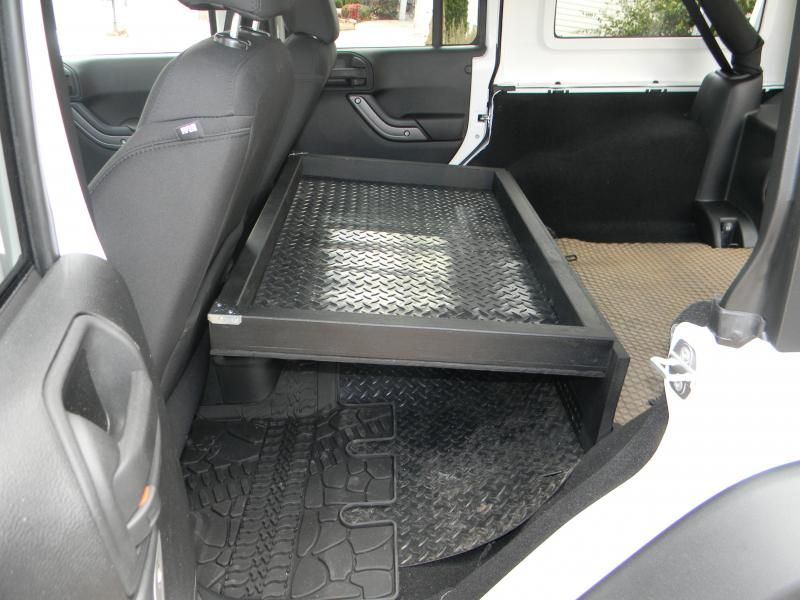 The memory foam mat goes on when the dog goes in: