Update:
I punched a stick (almost a log) through the "Tri-Ply" side wall of my original Procomp Xtreme MT's. The new Xtreme
MT2
is all that is available, so I had to buy one.
Now
I can see a difference between the two.
The new MT2 has a stepped tread design, and every other outer tread is scalloped. Other than that, they look almost the same.
Just in case anyone was wondering what the difference is.
Oops!
Right next to the "Tri-Ply" logo.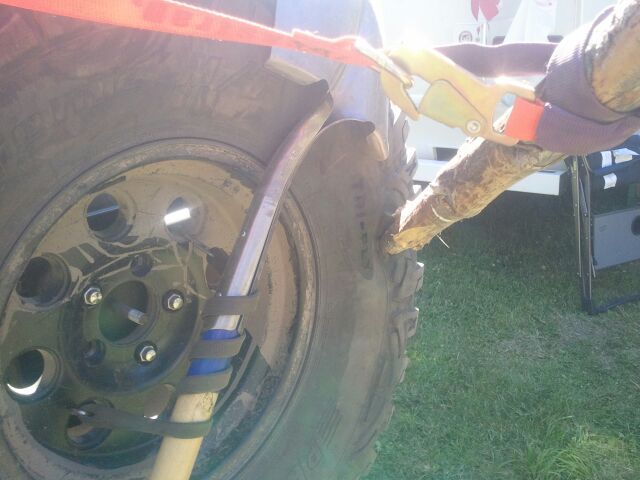 Original Xtreme MT up front, MT2 in the rear.