Hello All,
I recently picked up a relatively stock 94 Wrangler S with 240K miles. It was mostly stock with the exception of a center console and 1" transmission drop (no lift though). I have been trolling the forum soaking in as much as I can. Seems like a good group of people with lots of good info.
I come from a fab/machining/engineering background. I have always done my own vehicle maintenance no matter how difficult (transmission rebuilds, engine work, etc...) though I have never really purposely modified a vehicle from OEM. So the jeep will be my first project car.
Don't know if the image links will work due to post count but here it goes.
This is my shop (two-car garage) I do both woodworking and metal work.
My goal for this jeep is to be a pseudo daily driver/wheeling rig. I basically want it to be as capable off-road without too many compromises in freeway driving/handling.
Currently I am trying to get the jeep ready for a trip to "The Dirt" I've had it for about a month but have driven it less than 100 miles because it's been in the works. I guess this is common with jeeps.
Here are some photos of the stock jeep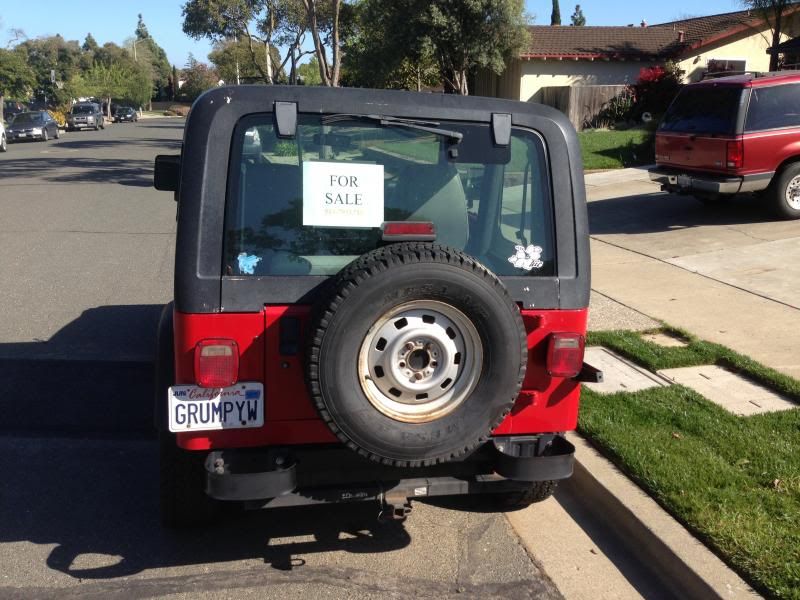 Some of the work that I have done since picking it up.
-SOA conversion
-Wheels adapters with 4.5" bolt pattern
-Newer Sahara wheels (got a good deal on them and will be running them until I can afford more appropriate tires/wheels for wheeling)
-Power steering with Durango box (had non-power steering before)
-Fluids change (radiator, oil, rear axle, brakes)
-Spark plugs and distributor cap
-Electric fan conversion
-Dual battery conversion
-Overhead console with Ham and CB
-Rear speaker pods
-Pulled rear seat to make room for hauling
-Pulled track bars
-Adjustable sway bar disconnects
-Light bar
-Light switch pannel
-Additional cigarette and USB sockets
-Scratch built front bumper with integrated winch plate and stinger
-Short SYE conversion
-Custom length driveshaft
-Fixed heating system linkages (nothing worked prior)
-135 amp alternator
Here is what I need to finish in the next week or so (before trip)
-Rear bumper
-Tire carrier
-Traction Bar
-Crossover steering (to get drag link parallel with tierod)
-Winch
-Lights
Thanks for looking and the awesome forum