We are currently at ~9400 signatures.
The petition itself is about 4 lbs. In your hands, it feels powerful. Holding it, you truly feel the nearly 10,000 names it represents.
Since you all cant hold it, I thought you might like to see a picture of the last one I printed.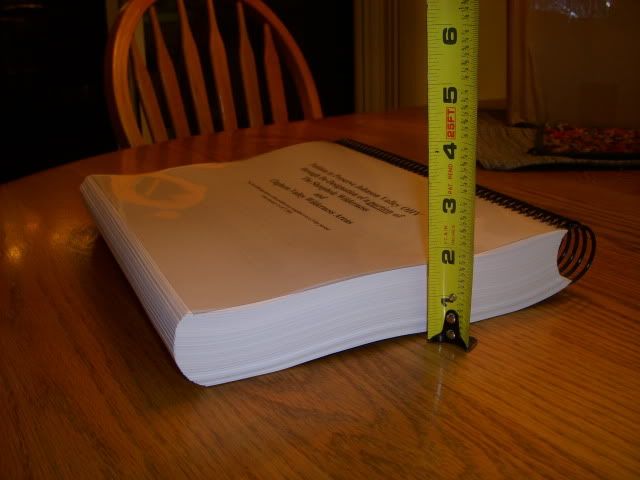 This is the reason I think each Congressman needs to have a copy of it in their hands.
We could use some small donations to help get this printed out.
You can donate at:
http://www.pfjv.org/donations_needed.htm
Please reference PFJV (Partnership for Johnson Valley) in the memo area.
Thank you ALL for your support. Please continue circulating this petition. bring it back to the top at other boards you frequent. Id like to print this out for circulation to Congress at 10,000 signatures.
There is also a new website thats easier to remember just for the petition
SaveJohnsonValley.com
Tam