Congratulations to our winner of the YJOTM contest: Tomesd
---
Congrats go to
tomesd
for an outstanding rig. Below is a detailed description of his rig and some extra pics. Thank you all that participated. I look forward to doing this again next month.
Thanks for the honor! I had always wanted a Jeep when I was in my teens so when I was able I ordered a '95 from the factory back in '94. It was a SE sport model with factory air, black, with upgraded wheels/tires, limited slip, etc. It was my daily driver through 2005 and while it had been taken good care of it had seen some wear and tear. It had never been offroad! I had it in the garage only driving it occasionally and realized how much I missed driving it so decided to go through it this year and fix it up.
After tons of research here I installed a RE 4.5" XD lift with Cragar soft 8's and BFG KM2's with TW's front and rear drive shafts/super short SYE and wire brushed the surface rust off the frame and repainted/undercoated it. I then Herculined the tub after finding surface rust under the carpet on the drivers side. I ordered JCR Offroad front and rear bumpers, Shrockworks sliders, and a Rock Hard 4x4 rear roll crossbar and had the paint shop powder coat/install them when they painted it. I decided to go with new Jeep "Bright Silver", which turned out great! I put a Banks cat back on it with a Magnaflow high flow cat and a K&N CAI as well.
The interior was completely redone with new carpet, Wet Okole seat covers, a Tuffy console and rear storage trunk, a new Sony in dash with Infinity speakers/amp.
I plan on upgrading the axles soon as well. I have had so much fun going thrugh this thing and I'm glad everyone likes what I have done with it. Thanks for all the compliments! I'll post some wheeling pics soon.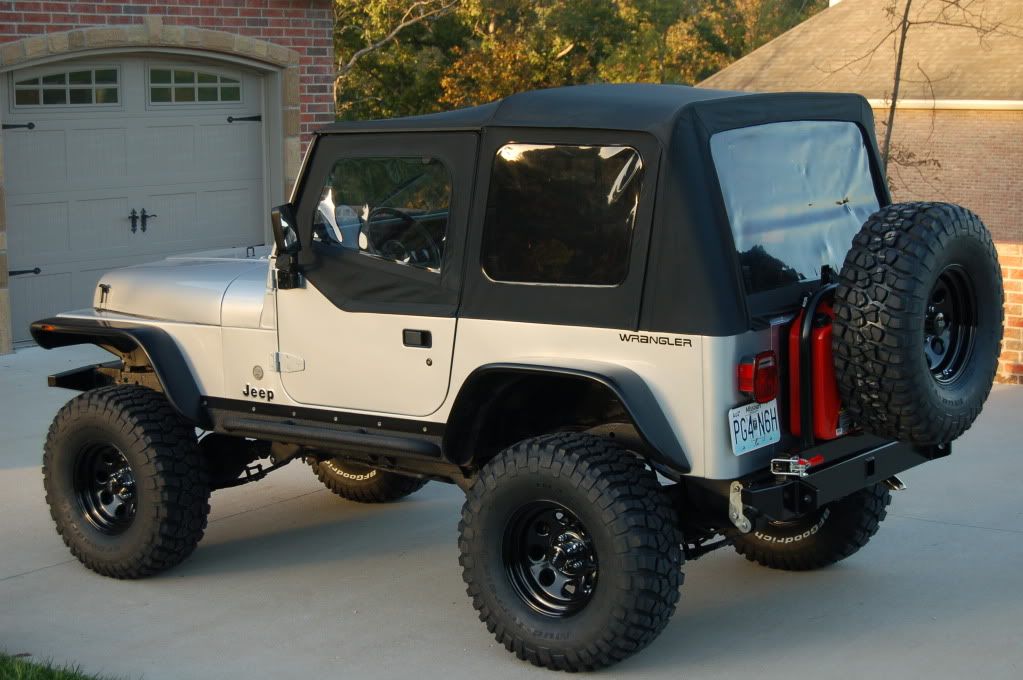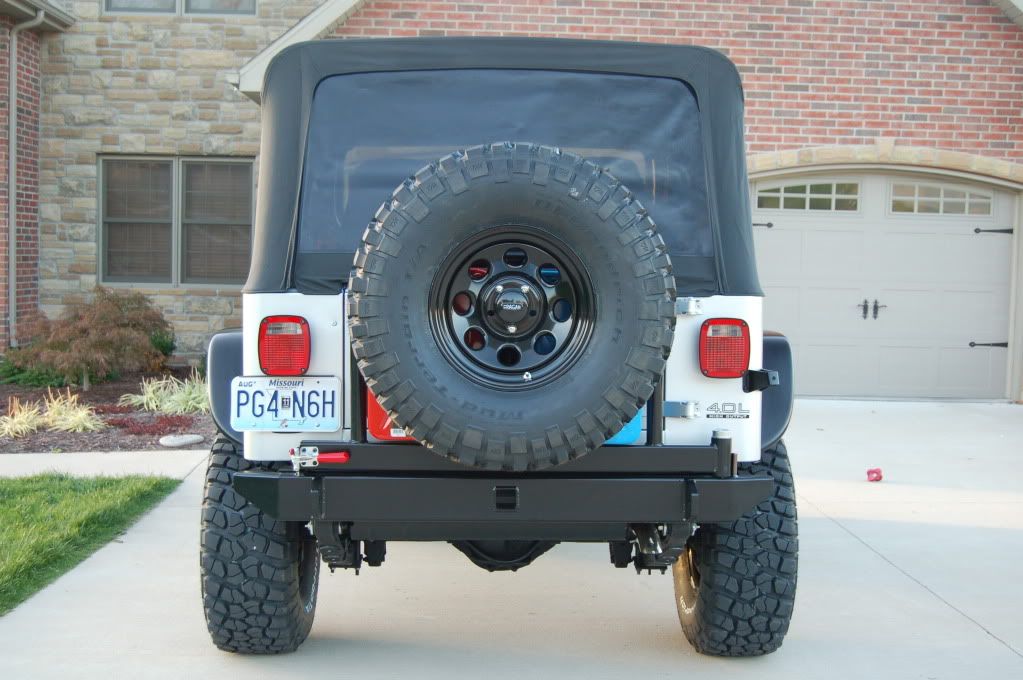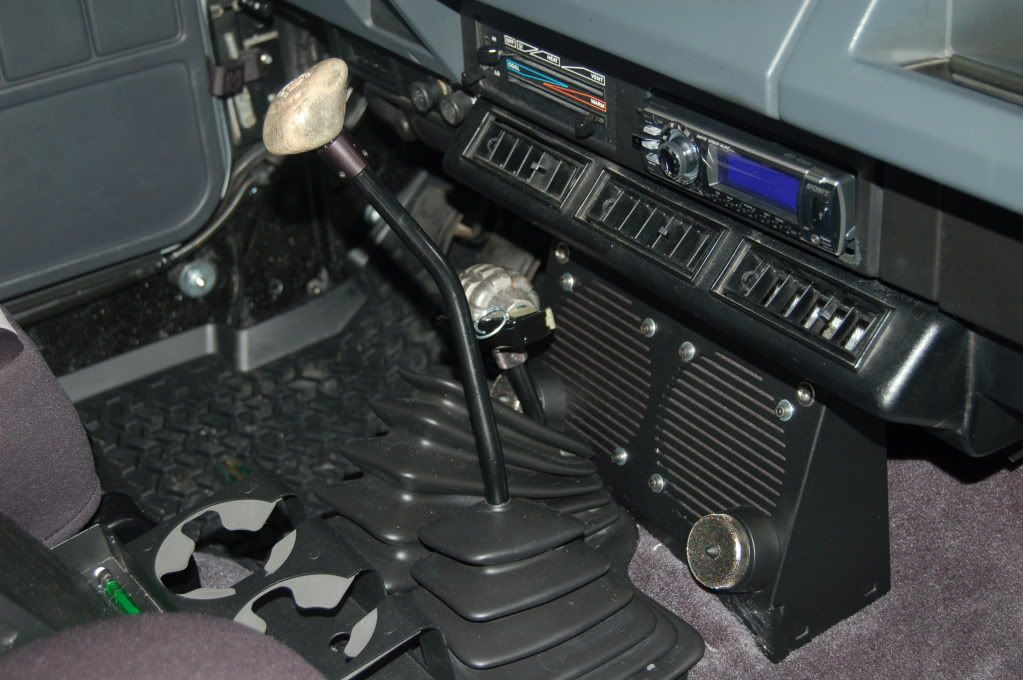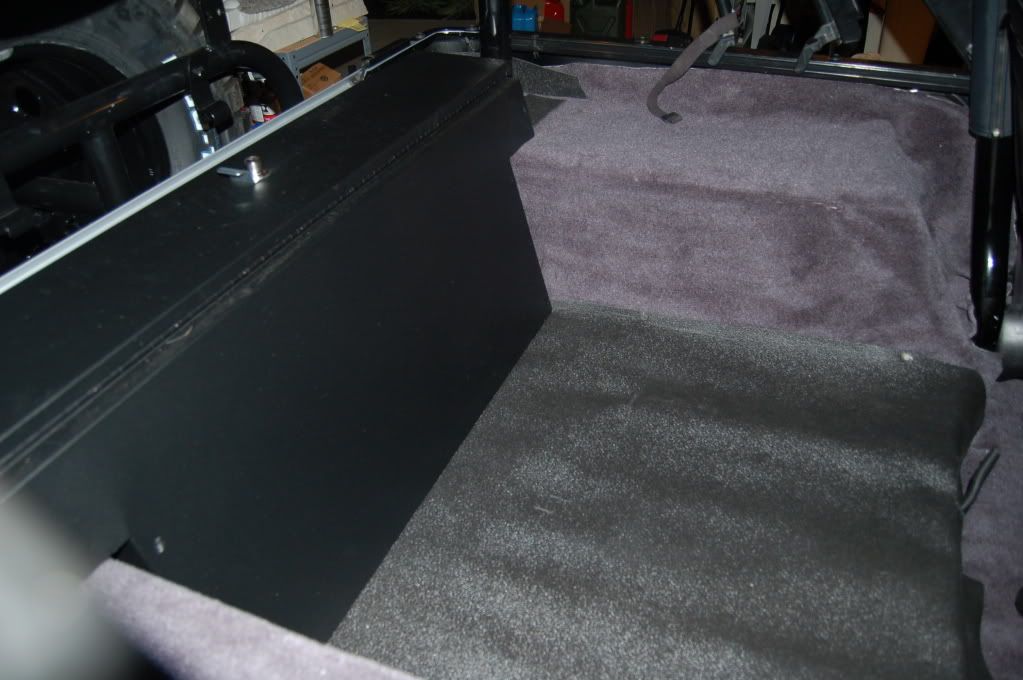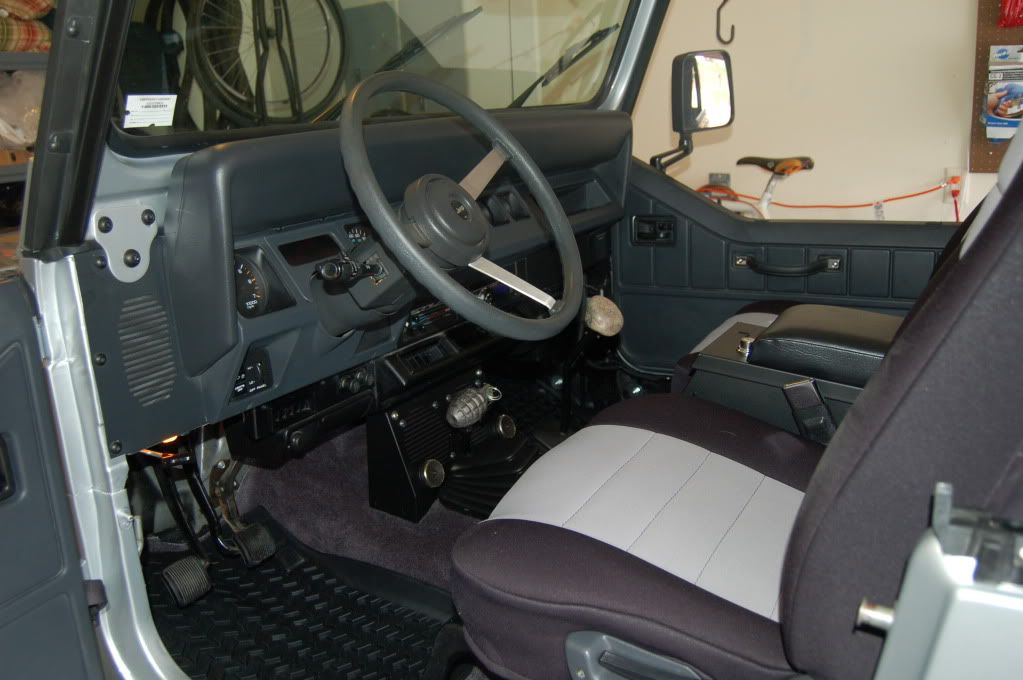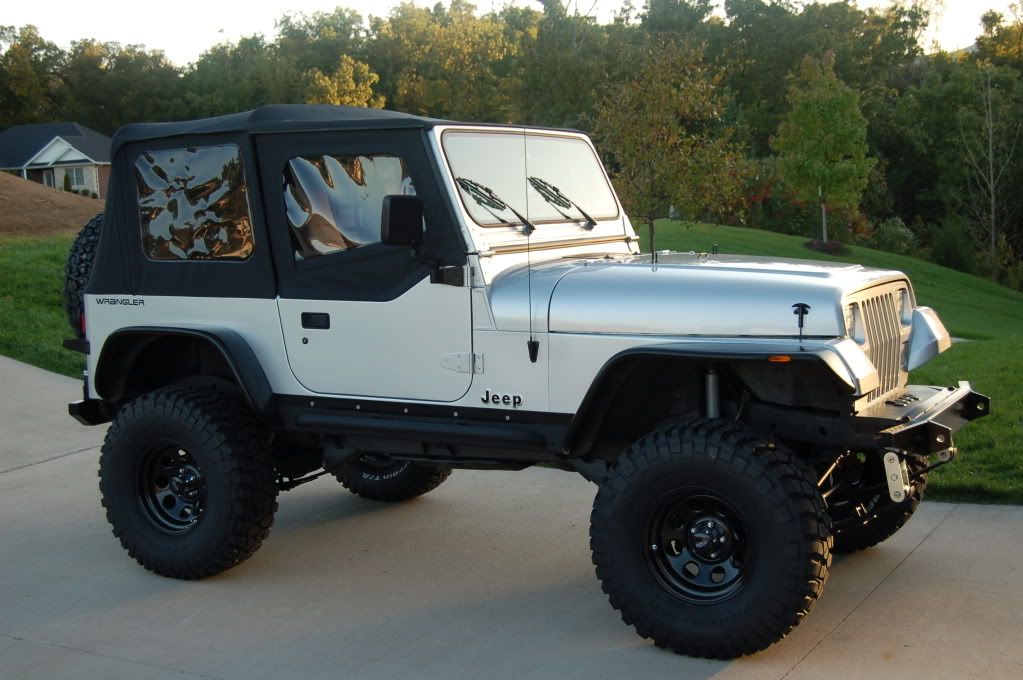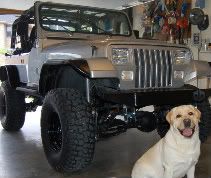 Thanks Rusty!
---

To view links or images in signatures your post count must be 10 or greater. You currently have 0 posts.

Congenital Heart Disease is a reality for me, BOTH of my children have it. Please read up and become aware for future generations
Lydia Ann-Acquired 08/05/05 Open Heart surgery 08/10/05
Jacob Patrick-Acquired 01/17/08 Open Heart surgery 02/15/08
Registered User
Join Date: Oct 2008
Location: Frankfort Illinois
Posts: 915
i want your jeep
---
1995 YJ emerald green
4" RC lift & 2" BL
33x12.5x15 BFG AT's
Green Jeep member 153
Quote:
Guam. I spent a week there one night.
Registered User
Join Date: Feb 2008
Location: South Carolina
Posts: 190
Beautiful YJ!!! Congrats on the honor. Definitely deserved.
Robbie
---
1991 YJ 4.0L
Lots of other goodies!!!!
Take a kid wheeling and let's keep our sport growing.
[]lllllll[]
Registered User
Join Date: Nov 2006
Location: South Carolina
Posts: 343
Whoa nice work man! That is one of the best looking YJ's I've ever seen. (the best SUA YJ i've ever seen for sure!) How many miles are on it? Trade for my TJ?
---
'97 TJ, 4.0L 5 speed, locker in front, Skyjacker 4in suspension, BFG AT 33x12.5, black cragar soft 8's, Bushwacker flares, Quick dicos, hardtop/doors, Safari doors, 2002 wrangler seats, tube bumpers front and rear, Skyjacker steering stabilizer, Tuffy glove box, cheap foglights, new paint ;)

SOLD: '88 YJ, 4.2L 5 speed, 31 bogs, KC fogs, herculined inside, straight piped
Currently Active Users Viewing This Thread: 1

(0 members and 1 guests)
Posting Rules

You may post new threads

You may post replies

You may not post attachments

You may not edit your posts

---

HTML code is Off

---