Registered User
Join Date: Jun 2012
Location: Orlando
Posts: 28
First time Jeep buying, going to trade
---
I've always wanted a Jeep but finally put my truck on craigslist to trade I came up with two people interested, one a 97 4cyl 5 speed. the other a modded 92 4 cyl 5 speed. with 33s winch 4.88s but just concerned about a 4cyl with all that since around here it's all highway driving
Obviously I'm more interested in the 97 TJ, but the problem is it has a rebuilt title and what looks to be a 4" lift with tires that are too small. but here's some pics of the TJ and see what you guys think. I haven't seen it in person yet just these pictures so what should I look out for
Thanks! hope to be in a jeep soon
Also I'd be trading a 95 Tahoe 4x4 with 6" rough country lift 35" terra grapplers and a new 350 that's a daily driver and needs nothing. I don't really know what kind of value it has just need someone that likes it.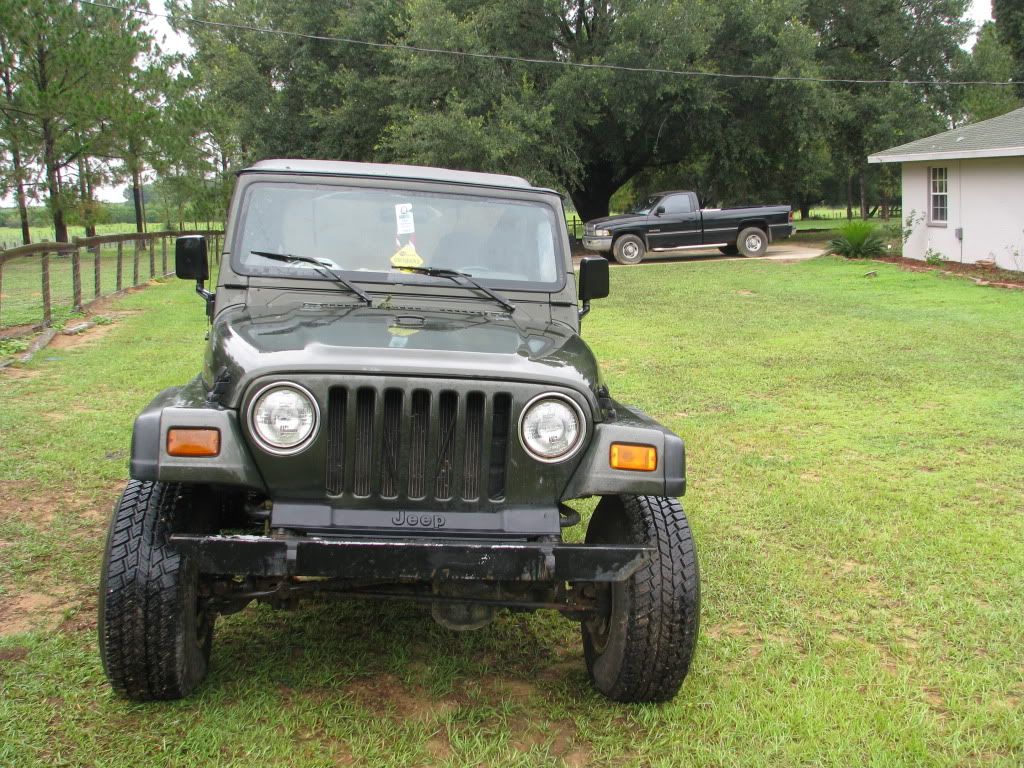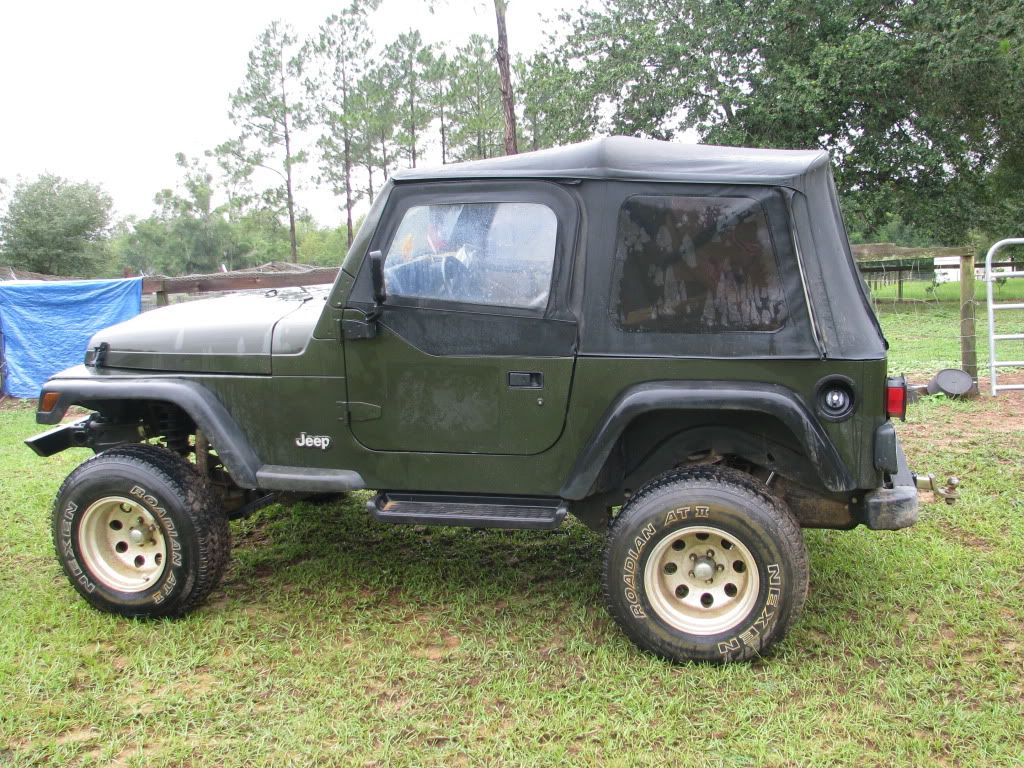 Registered User
Join Date: Feb 2010
Location: pearl
Posts: 2,471
the jeep, ok but you wont be happy with the four cylinder. it fact it will almost kill you , you be so unhappy
Registered User
Join Date: Jun 2012
Location: Orlando
Posts: 28
is it really that bad? my other car is an 84 mercedes 300d with a whole 100hp. also how hard would it be to take off the lift, i've already searched and found most threads about removing a body lift so this isn't the case.
Registered User
Join Date: Jul 2011
Location: Terre Haute
Posts: 24
Since it has gears already maybe you could live with it...
Registered User
Join Date: Jan 2008
Posts: 2,985
If it really has 4.88's in it. It will make it move better than stock. Making up for the lift and a bigger or should I say the correct tire size. A 4cyl. with 33's won't be that bad.

Sent from my iPhone using JeepForum
---
'04 TJ Rocky Mountain, 4" Fabtech, Sitting on 35"s
Jeep Selling Guru...
IG: R_U_STUCK
Registered User
Join Date: May 2008
Location: Newport News, VA
Posts: 849
You're in FL...the 4cyl won't be a bad thing. As long as you realize you're not in a speed demon race car. If you were in a hilly area, I'd say steer away from it.
Currently Active Users Viewing This Thread: 1

(0 members and 1 guests)
Posting Rules

You may post new threads

You may post replies

You may not post attachments

You may not edit your posts

---

HTML code is Off

---