i always popped my head around here, never thought i would post in here though!
i was on an hill climb on a wheeling event a few weeks ago. i been wheeling for years but this hill was a very tight approach angle and you had to give it a little gas to get up it. all i remember is my front end slipped over the hill and hit a tree. instead of bouncing off it i drove up it! my whole jeep turned and i did what appeared to be a double cartwheel. sadly all i can remember is bouncing off the tree and telling my passenger to keep her arms in the jeep(she was new to offroading)
i then hit my head off the roll bar and blacked out. i don't really remember the cartwheel i just remember waking up to club members bandaging me up telling me not to move! my club members are mostly emt or firefighters.
my passenger was fine but i fell out of my seat and my body landed on the ground and i landed right on my ribs still inside the seatbelt. i was out of it for quite a few min and just remember waking up in the ambulance and hospital.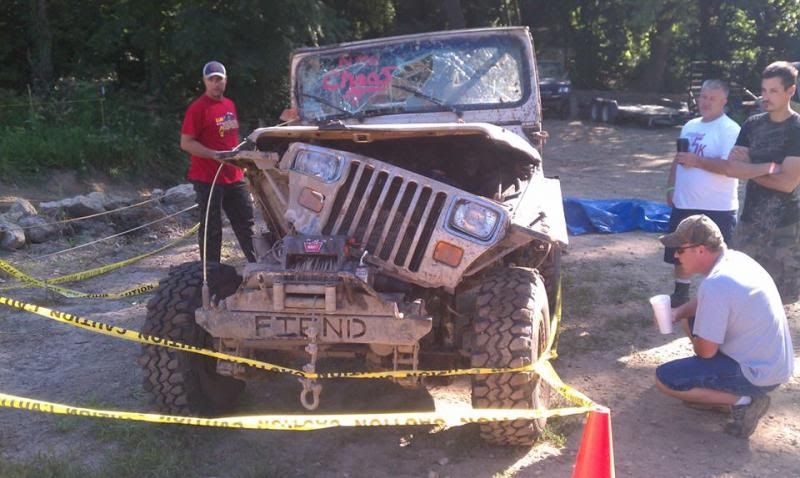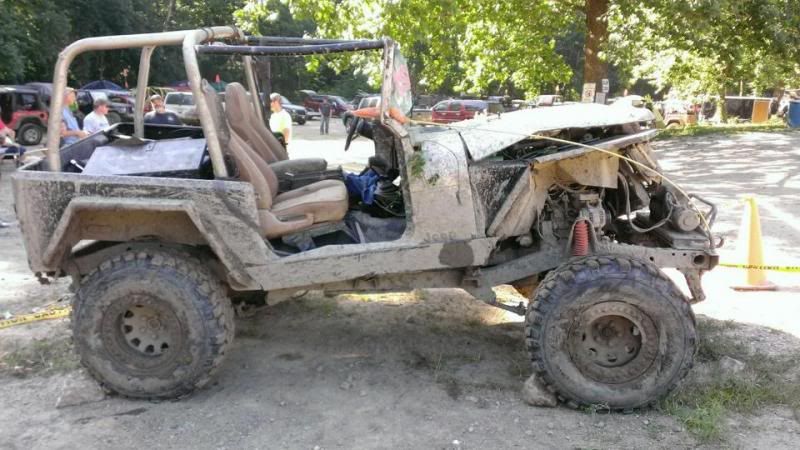 i gave everyone quite a scare and i ended up with 7 broken ribs and 2 staples in my head. sadly i have my tube for the cage, and my seats were being ordered with my 5 points!
a few weeks later im feeling great and my jeeps already mostly rebuilt! i been wheeling since i was 17 and now being 25 i got some very good friends i just had to sleep on the couch for a week or 2 while healing. doc said a few more weeks to a full recovery.
my new jeep will be much safer and im only wheeling with a harness for now on!
and here is the new build thread
http://www.jeepforum.com/forum/f22/c...wheel-1558120/