Registered User
Join Date: Oct 2008
Location: Ballard,WV
Posts: 437
this is one reason i never leave home with out my pistol,it's my jeep and other people should leave it alone,i have no tolerance for a theif, as the saying goes if i catch you here tonight they will find you here in the morning cold and stiff
---
JEEP NAKED !!
Registered User
Join Date: Nov 2008
Location: Victorville, Ca
Posts: 232
I got stuff ripped off my tundra all the time. That's why on my Jeep everythings either locked, or has tack welds on the bolts. And I'm gonna order some of these before I put my winch and sound system in.
http://www.securityfasteners.net/ShearNutsAndBolts.htm
But the only problem is, if they can't get it, they'll destroy it... But, I'd much rather have it destroyed and file insurance than knowing someone else is running round with my equipment.
Registered User
Join Date: Feb 2009
Location: Winnipeg
Posts: 31
[QUOTE=matthewh_1;6904365]Basically the background to my story is that me and my dad had two Cherokee's parked for sale on a piece of property we had right next to a highway. Both of them he had bought from an insurance auction with minor damage and fixed back up to sell. One was a 2000, one was a 1996, which happened to be my first car.
Anyway my dad got a voice mail on Saturday night, which he got Sunday morning, from the RCMP. The call was about a report he recieved that one of our vehicles was on fire. Sure enough when we went to go look on Sunday and my old XJ was completely beat up and torched. I couldn't believe how much the fire did, the vehicle was destroyed. What had happened is some guys had busted the windows and lined the thing with newspaper to light it on fire. They must have brought a sledgehammer or something too because it was smacked up pretty bad too. I just can't understand what would cause someone to do something so terrible. And it had to have been planned since they brought all the tools with them. I'm just kicking myself because I was gonna drive past that area that night at around the time it happened, and if I would have caught them in the act... oh man.
Also I don't understand why it was just my old Cherokee that they destroyed when the other one, which was parked right next to it, was unharmed. Kinda weird.
But anyway, here's the aftermath.
That is so brutal! Can't believe people sometimes...
Registered User
Join Date: Apr 2009
Location: Bremerton WA
Posts: 61
sucks about your ride, what (I avoided the language censor and received a warning) birds.
---
PACIFISM IS A LUXURY PAID FOR BY WARRIORS
---
Last edited by rustywrangler; 04-27-2009 at

07:16 AM

. Reason: language
Registered User
Join Date: May 2008
Location: ILLINOIS
Posts: 450
people who steal vehicles=d-bags
---
1998 ZJ 4.0L-Trail Rig
1998 ZJ Black 5.9L-Prerunner/Daily Driver
1999 XJ 4.0L-Daily Driver/sometimes a weekend warrior
Down and Dirty Offroad Club Member
ddoffroad.com
Registered User
Join Date: Oct 2008
Location: Long Island, NY
Posts: 164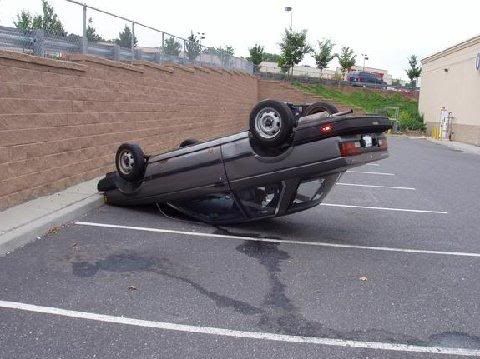 Not a Jeep (Obviously), but this was my car a few years ago. It broke down at work and was in the parking lot for a few nights while I decided if I should fix it or junk it. Well some people decided for me, I got a call one morning from the Suffolk County Police saying that my car had been overturned and I needed to have it removed or I would start getting tickets. It ended up costing me something like $300 to have it flipped back over, towed and then junked.
I guess I can't complain too much because the actions of a few got me set up to own this a few short years later.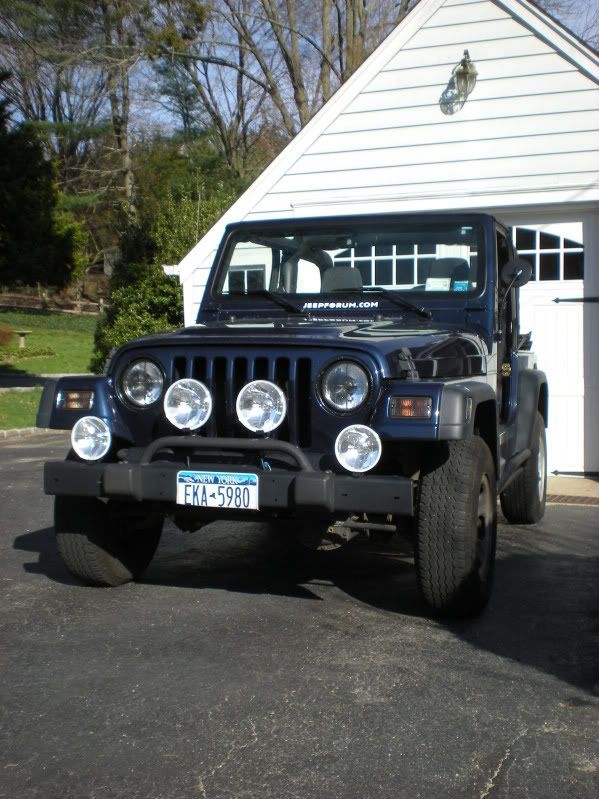 Currently Active Users Viewing This Thread: 1

(0 members and 1 guests)
Posting Rules

You may post new threads

You may post replies

You may not post attachments

You may not edit your posts

---

HTML code is Off

---