my passenger side LCA. if you can't tell, the last 4" or so is bent at probably a 40* angle to where it should be.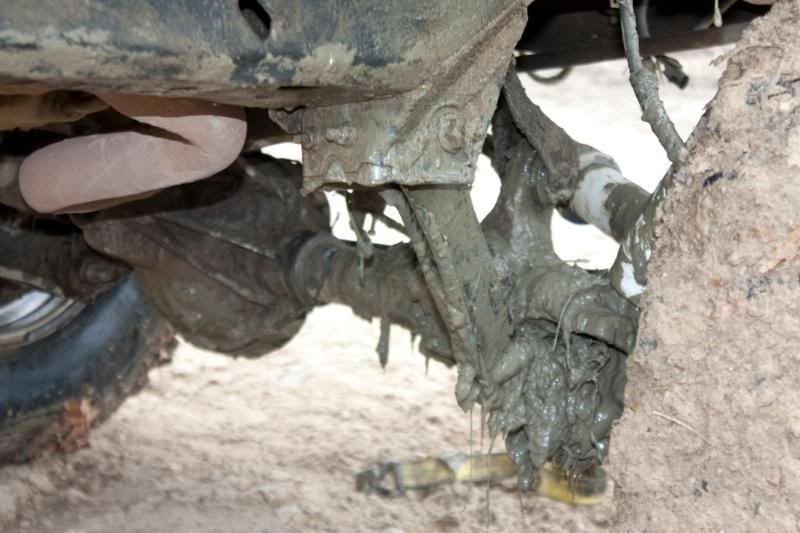 and a vid of them trying to pull me out NSFW due to language
hear that nice clicking sound? that is being emited from my transfer case i believe, after i busted a rear u-joint at the axle.