IEarlier this week I made my intro thread to this forum.well I promised pics and never got around to it since my laptop is down. Well now so is my jeep. Me and some buddies were convoying to mcdonalds to hang out, and came to a stop.... Well not tje f150 behind me, he blew a line and hit me at 35 miles an hour and sent me into a fence, and he ran down some trees and stopped. We were both okay I'm just a like sore in the neck and back but he totaled his rig and the adjusters confirm my fears tomorrow.it sucks but rigs are replaceable and buddies lives aren't. Only have pics of my jeep not the ford.but the tub is ruined and the frames bent but it limped home 1.5 miles.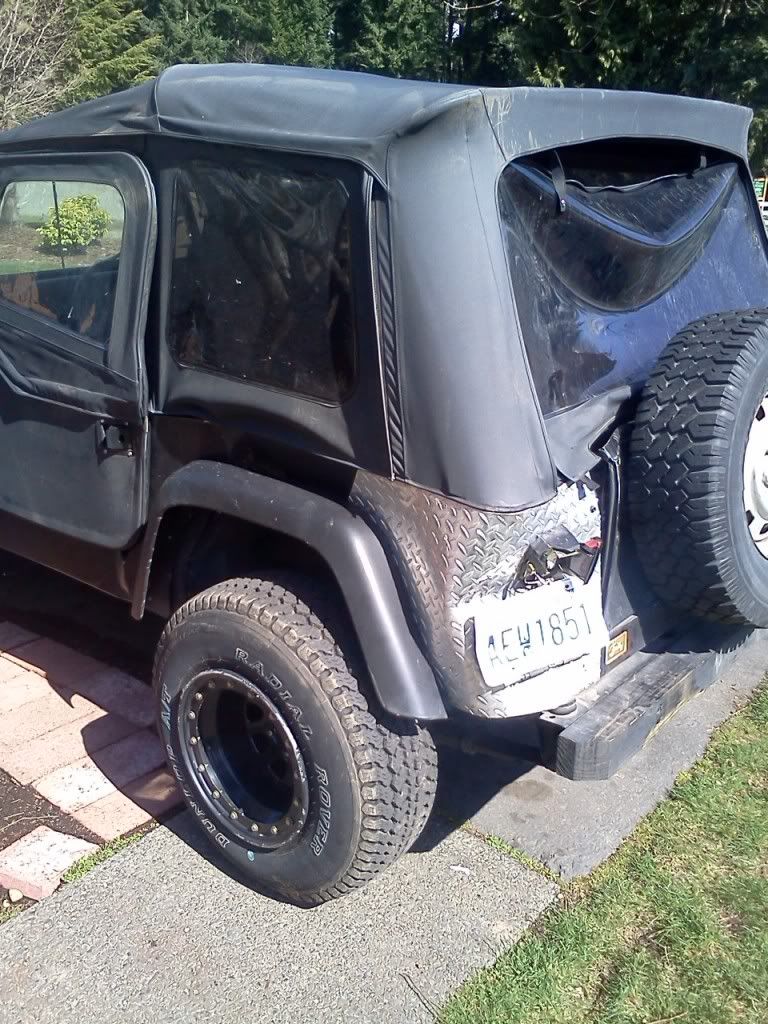 yes that bumper is wood but it only got hit by a tire
the front isn't bad except tje alignment since the axle is crooked and the front left tire is toed out alot an hour before I flexed it out a little for the first time too who knew out would be the last.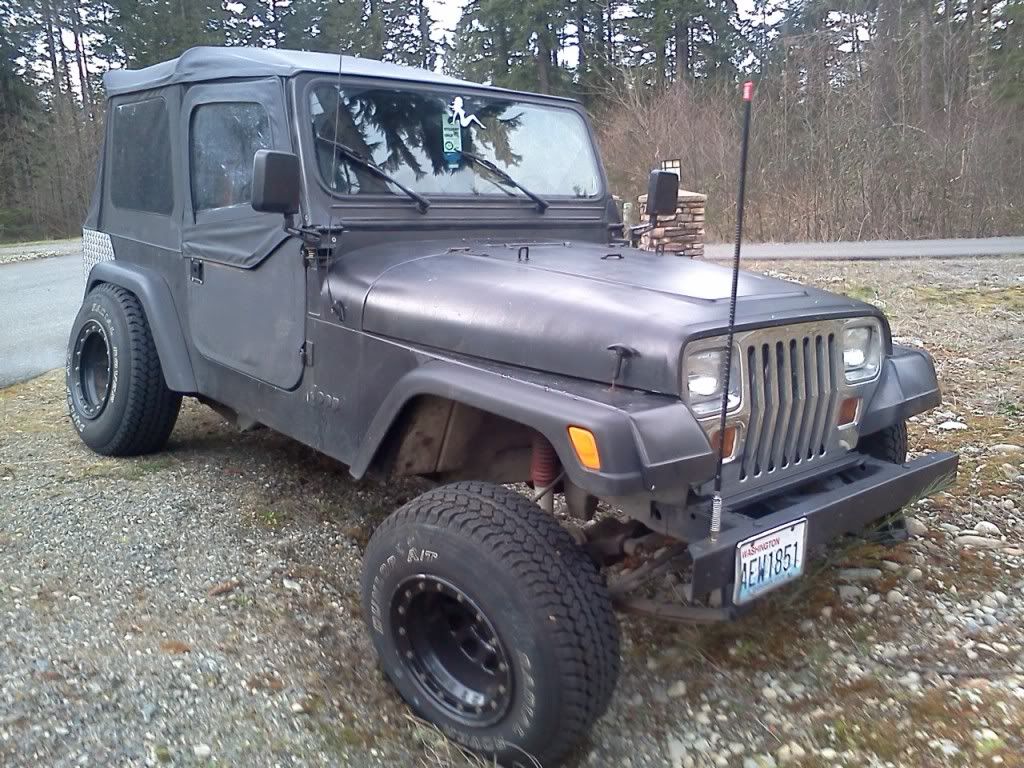 anyways I plan on finding another yj if insurance doesn't screw me over. Got the jeep for 3200 and it has 197k, but a rebuild 40k ago. Ill try buying it back if they dont offer me enough, but who knows they may not declare it totaled