Here are a couple of pictures of a wreck I had in 2004. A UPS truck crossed the center line and hit me almost head-on. I was knocked out, but still talking, for four days. It broke both bones in my left forearm, and both bones were sticking out of the skin, I am told. The airbag broke the bone on the left side of my nose and shattered my left eye socket, too. I broke three ribs, broke my L1 and L2 vertebrae in my back, broke my left shoulder, broke my right thigh bone, shattered my right knee, and crushed my right ankle. I lost 4 units of blood. They told me that was about half of what a body has. They had to remove my spleen a week later, and I developed pneumonia the first 4 days. I am glad don't remember it.
I don't remember the accident, they had to cut me out and air-care me to the hospital. I walk with a cane, now, and the way I walk caused me to tear a ligament in my left leg, so I have to wear braces on both ankles. I have arthritis in all the broken places and take Methadone and Percoset, but it doesn't seem to have any effect. I went through all the symptoms of PTSD, including anger. My trial took five years to commence and I eventually settled out, but never got what I should have gotten. UPS lawyers and management are real a$$holes. They tried to dis-credit me all they could, but Luckily, there was a man, who happened to be standing on the side of the road, who saw the whole thing. He says the UPS driver, who was temporarily driving for someone that day, was pulling out of a side road and reaching dow for the electronic clip board, that had fallen while he was turning. As he was leaning down to get it, he was crossing the center-line. Even now, I do not remember any of it, but, sometimes have dreams of being trapped, or hitting another car. I get migraines from the sinus and brain damage. My memory is not what it used to be, and I lose balance when I close my eyes.
You will have to click on my post to see the pictures. I am not used to how to upload in this forum, and it would not let me upload an image, but only a link. I used both iPad and a pc to do it and still only a link.
Someone tell me how to upload an image/copy and paste the image to the post. I clicked on advanced, but like I said, it only wants links to the pictures.
[IMG]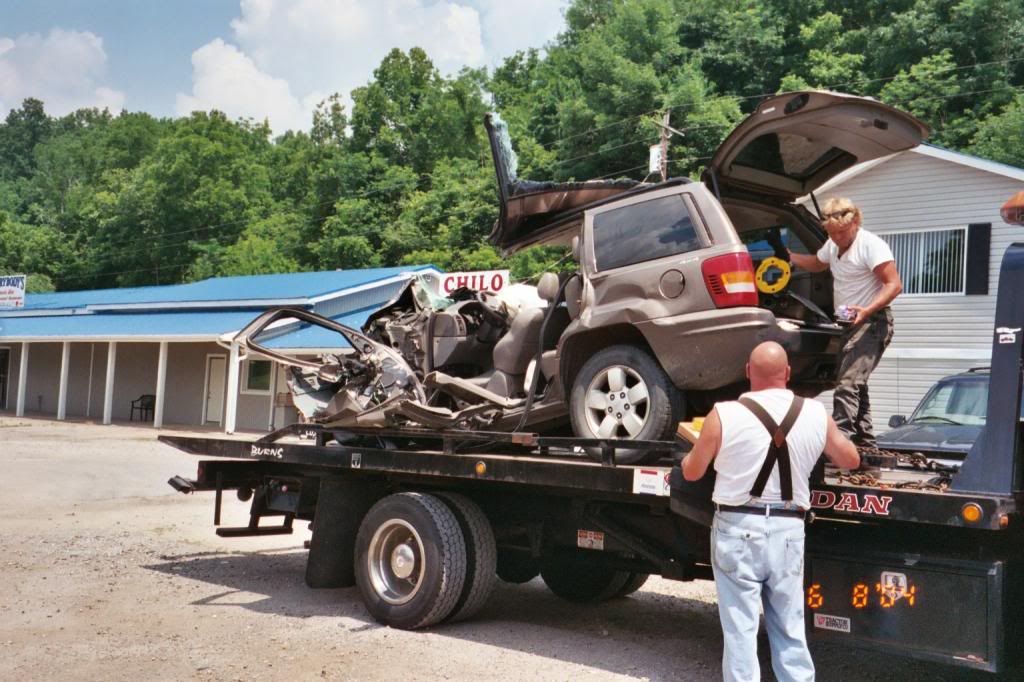 [/IMG]