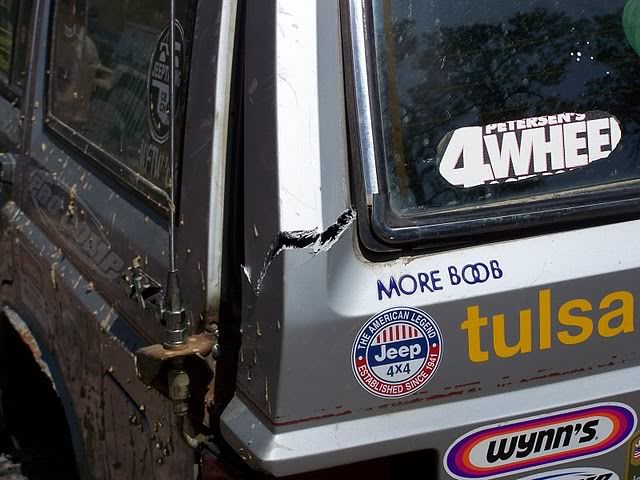 I wasnt there, but here is the story I got from his wife....
Quote:
Jay was going to tow him up. Bill tried again before being hooked up nut stopped at the top of the dip with the *** end still hanging over a little. He put it in park but it slipped into neutral and he rolled backwards at an angle into a rock. He only rolled about 8 or 10 feet
I hear this from a friend of mine who was there....
Quote:
did not slip to neutral. the transfer case is shot and it popped out of 4 high and went to neutral. the tranny was in park. It was closer to 20 feet that it rolled backwards
I hear it tweaked the unibody rails too.
The worst thing about this is that he had to move out to the middle of nowhere to take care of his parents. He is stuck raising his family on a Wal-Mart salary because that is the only work he can find.
I am hoping he figures out something soon.