After my near-fatal wreck in 2004, I bought another Jeep GC, this time, an OverLand. This 2002 Overland was very nice. I bought it from a shop in Columbus off of AutoTrader.com. It had 54,000 miles on it. I drove it for work, every day, covering an area of 7 counties in the SW corner of Ohio. I bought it in Sept. 2004 and it got T-boned in May 2007. I was at a stop sign, in a small town, when I looked to my left, no traffic. Looked to my right, and a utility van was just coming around a corner about 1500 feet away. I figured I had time to go through, so I started to go. Out of the corner of my eye, I saw this guy was going to hit me. He was on me so fast, it startled me.
He hit me, BANG, so hard it spun me around 270 degrees. I was struck on passenger side, causing side air bag deployment. The speed limit was 25 MPH, but he had to have been going much faster to cause this kind of damage, because it broke the rear wheel off the driver side and the back window off of it's hinges.
It shifted the whole rear axle over by 8 inches and broke the rear drive-shaft. You can see what he did to the passenger door.
I was cited for failing to enter through cleared roadway. I never even saw the other guy, as he never got out of his van. It was one of those vans that haul medical oxygen to people. I asked the deputy to check his breath or blood-level for alcohol, but the pompous-a$$ed, little snot didn't do a thing. He wouldn't even give me his name.
There was NO way this guy was doing 25, and he didn't even try to miss me. At 25, you, obviously, can see someone pulling out into the road and have enough time to stop. This wreck hurt my neck, but because I didn't file until 9 months later, Worker's Comp would not pay for anything. They give you two years to file. My lawyers screwed me on this, too, by sending some moron, who didn't know me, nor my history.
This driver was either drunk, asleep, or just not paying attention.
Needless to say, the insurance company totaled it, because of air bag deployment. It had to be towed. My car was full of expensive company and personal items, so I was going to clear them out, before they towed it. Notice the license plate? I finally retired that one after a couple more small fender-benders. It was only JEEP, plus my initials.
I got screwed, blued, and tattooed by the Preble County Sheriff's dept. in Ohio. If you ever go through Preble County, in Ohio, try not to get into a wreck.
This car had a new transmission, 6 month-old Michelin tires, new HVAC unit. Whoever bought this at auction got a deal. I only got $8000 for it. I didn't have the fore-sight, at the time, to take anything off of it.
[IMG]
[/IMG]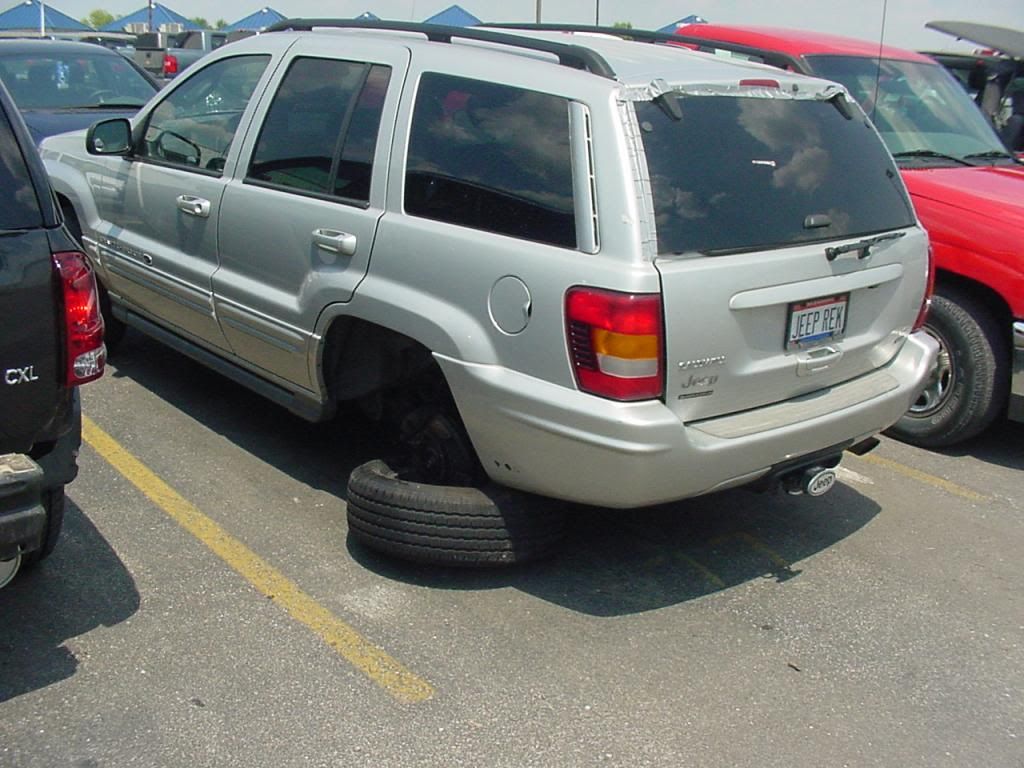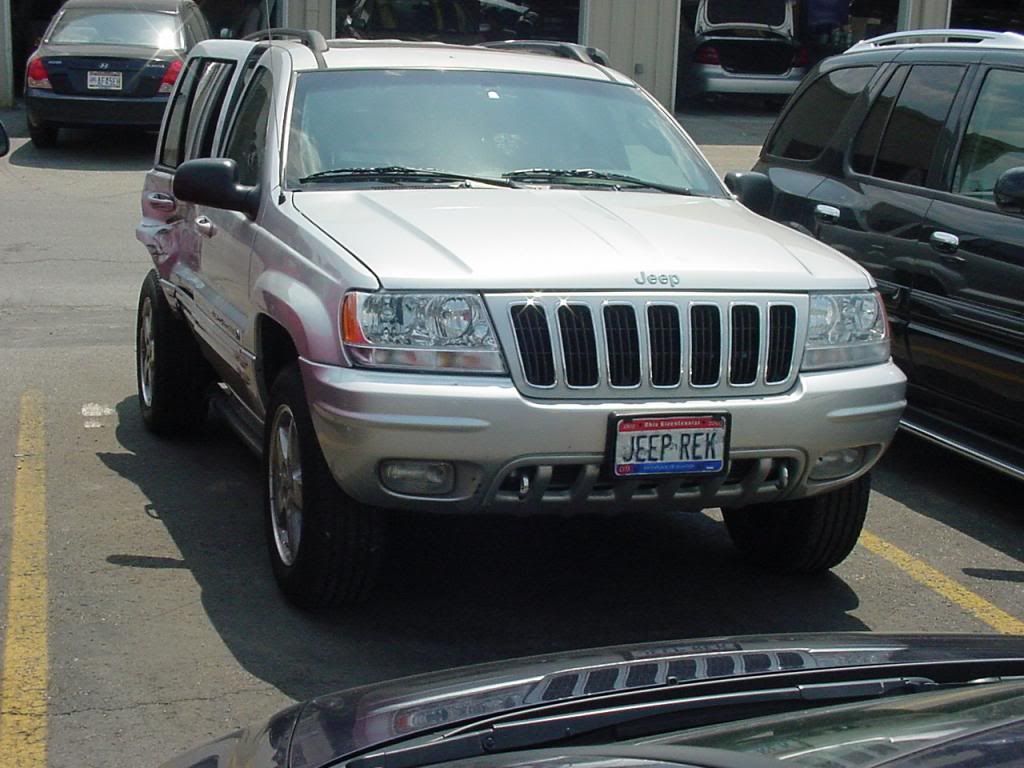 I still haven't figured out how to put the photos ON this page, because I added the image links, so just click on this thread and it will take you to the photos.
Sent from my iPad using my fingers