First off if you have a weak stomach I wouldn't scroll down- Consider yourself warned...
Me and a buddy went up off roading today and after we were done crawling all around this rock called little moab- he hit a rock coming down off the hill just perfectly wrong and bam.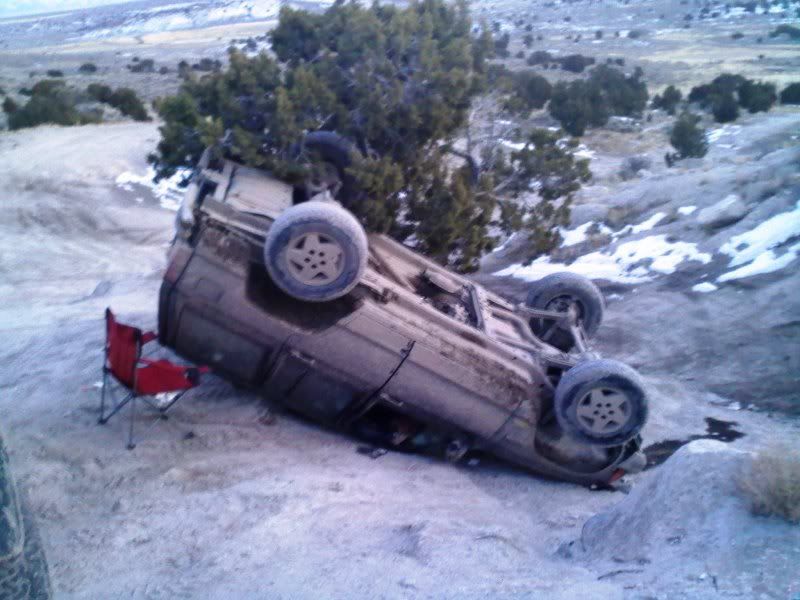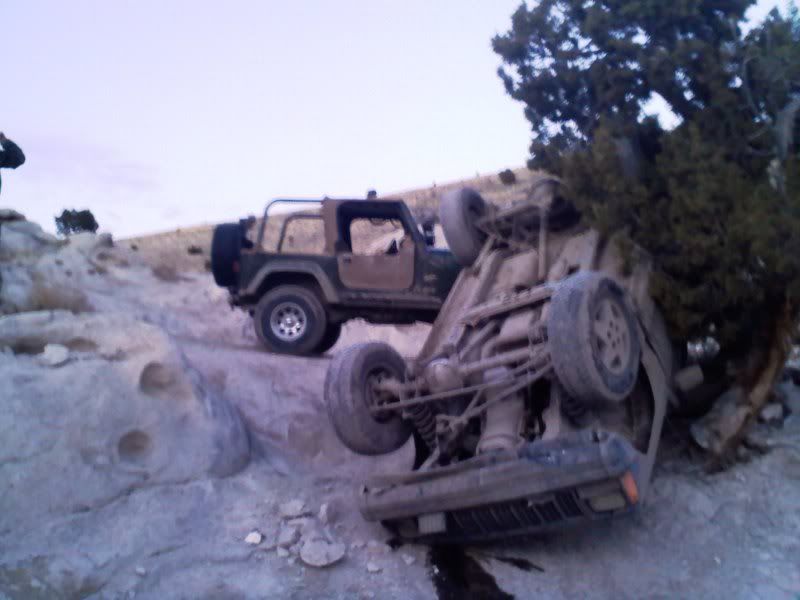 I rushed him to the nearest hospital, which was about 55miles away.
He did the worst thing you can do and stuck his hand out the window.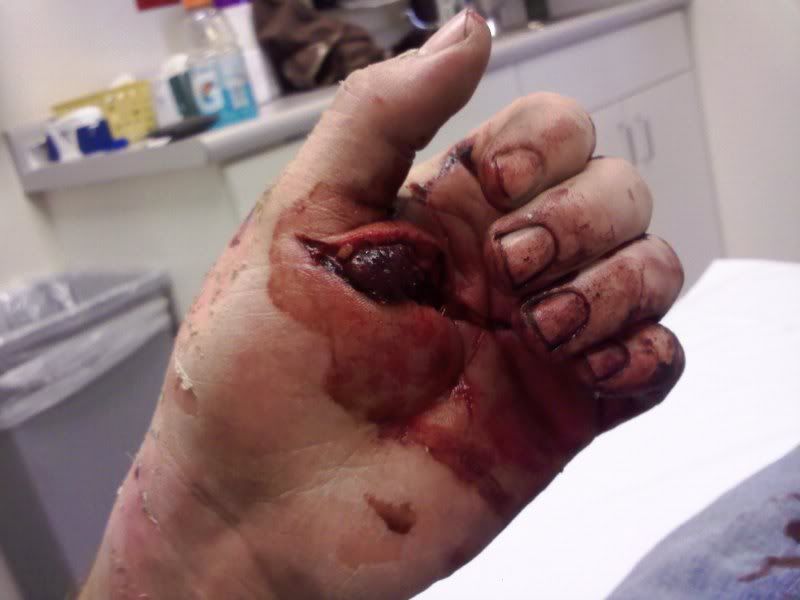 It looked much worse than it turned out to be. At first I thought it was a compound fracture and that was his bone sticking out, but it ended up be muscle, he was put in surgery immediately, and he luckily didn't have any broken bones, just a lot of things were out of place. They say he'll need physical therapy to have mobility of his hand again.
I went back to his jeep with a friend and tried to flip it back over but after this happened to my jeep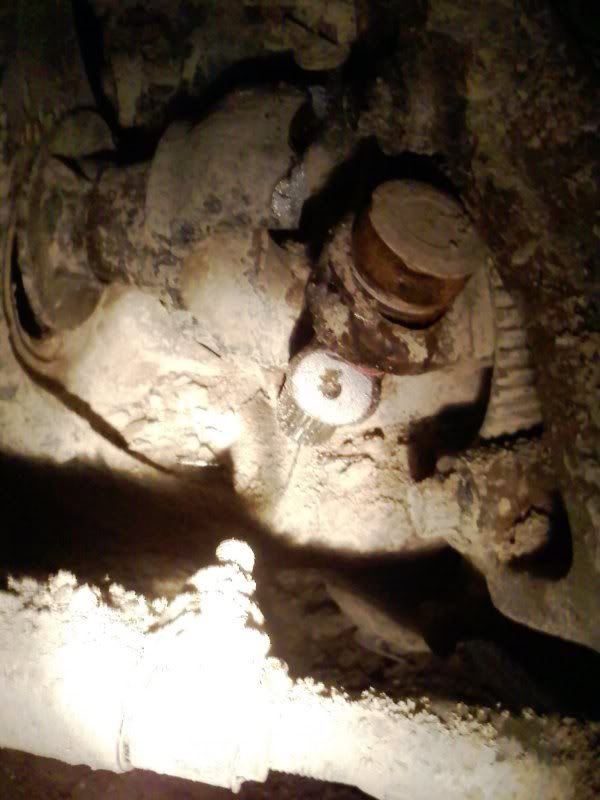 We had to just steal a wheel hub off his jeep, because mine wouldn't come off, rendering my trail spare useless, (I'll carry shafts with hubs on them from now on). After we got my jeep all fixed it was dark and we had to just leave his where it sits. We're headed back up tomorrow with a few trucks and we're going to try and get it home for him.
I'll post more pics of tomorrow