back in febuary my friend wrecked his bmw m3 on his way to school. his rear brakes gave out which caused him to rear end the guy in front of him which then caused him to run into the girl in front of him that had already ran into a school bus. so the wreck went like this: bus<-girl<-guy<-my friend. thankfully nobody was hurt and everybody walked away with out a scratch.
it totaled his m3 and now he has an uninsured xj but drives his sisters truck as his DD.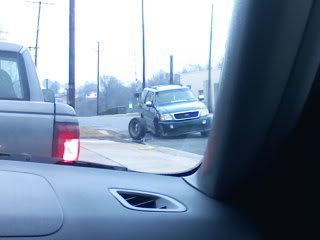 this i just thought was funny. some guy pulled out of a body shop in this ugly *** ford and as he turned onto the street where i was, his passenger side wheel just popped off and went rolling down the street.