Here's a few shots I liked.
Click here
for the rest of the shots in my album.
Group Shot of everyone during our lunch break.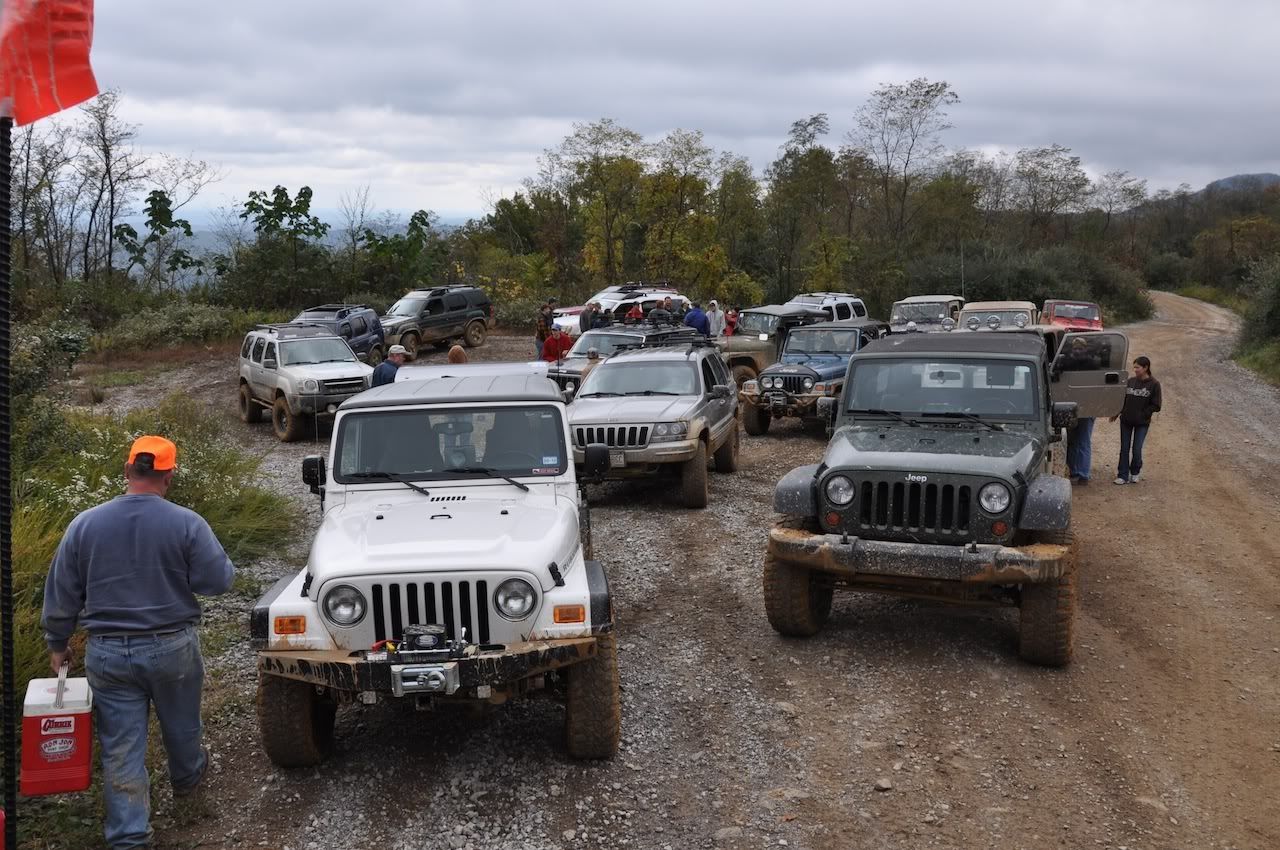 cool shot of everyone comin up the trail. Things started to get pretty fun after this point of the trail(which I think was trail 3)
Nice little rock hill. Myself and a few other to the left path for some added challenge
Stretched TJ makin his way up after me.
My jeep stretchin it's legs a little. We ended up behind a group of Nissan Xterra's that were scrapin and crawlin there way up the end of trail 22. I was really impressed. those guys were definitely pushin there rigs..
The worst of the carnage. His lug nuts were loose on his adapters. after the first big hill climb on 22 they decided to let him know by pullin the last few threads out of the lug nuts and lettin the driver rear tires fall off and roll down the hill. lol.. After a few mins of removing the spacers. He was able to run without them, with some light rubbage, and continue on for the day.
-Chad-