MIDSOUTH JEEP CLUB > Pickwick / Dry Creek Run THIS WEEKEND
---
LINK TO SIGN UP THREAD>
The Midsouth Jeep club is having an informal run to the dry creek / pickwick area at the TN/AL/MS border this Sunday. We have a caravan that is beginning in Collierville TN and has several stops along the way terminating at a private pebble beach on the shores of lake pickwick.
The run will be a fairly low key one that can be run by rigs of all ability levels (including stock) as the challenging sections all have bypasses. Currently we've got a group of about 20-25 rigs heading down there. We will have 4 wheels parts (memphis) management riding along as well as reps from one of our club sponsors, Hypertech. Hypertech (about 80% sure they will be there) will be bringing some new Jeep TJ tuners to test on MSJ rigs and will have a photographer there to shoot for their marketing materials.
The trail system down there is free to ride and fairly extensive... plenty for a day run to not get boring.
Examples of the terrrain out there:
Lots of powerline roads with some fairly technical hills/washouts: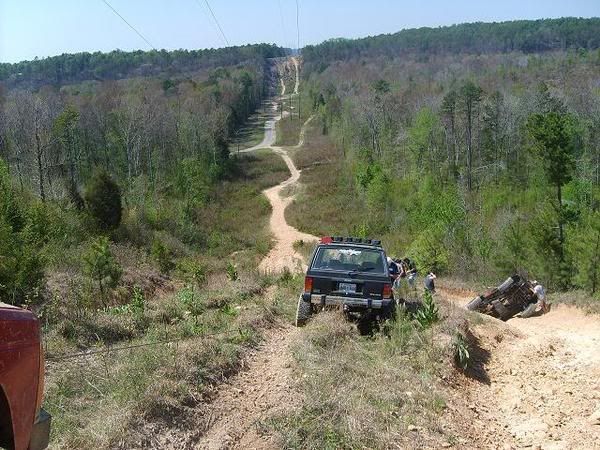 Miles of shallow creeks with exposed shelves to climb up: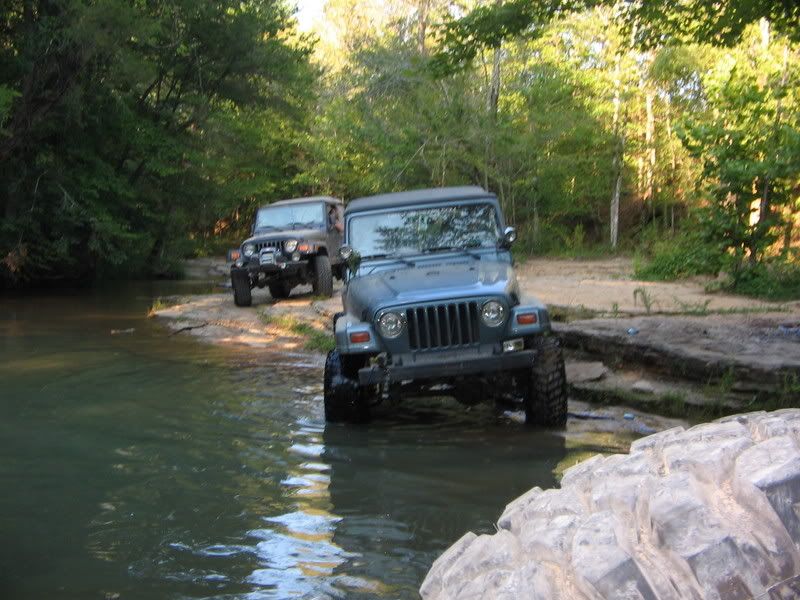 And a great beach where we will be grilling out some lunch around midday: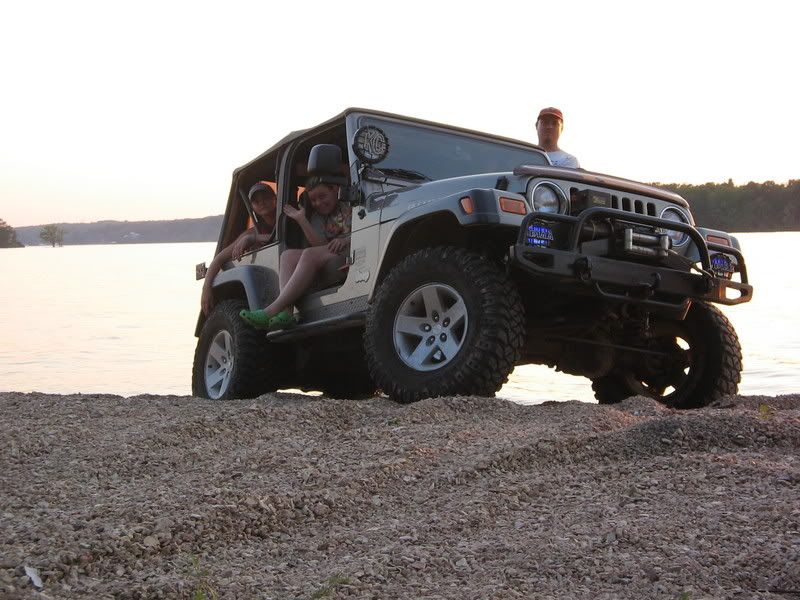 The Midsouth Jeep Club also has runs planned over the next several months to:
- Superlift ORV Park in HotSprings Arkansas (In conjunction with Lone Star Jeepers out of Dallas and Arkansas Crawlers)
- Coon Creek ORV Park in Dyersburg, TN - Orchestrating a Customer Appreciation run with club sponsor Rough Country
- Moab Utah - Caravanning cross country for a week of wheeling in Moab this June
Check out the forums at midsouthjeeps.com for more details
---
2004 Yellow TJ Sport
(purchased stock on 6.3.06)
PICTURE
4.0L Auto • 35" Maxxis Bighorns • D30/D44 w 4.88 Gears • 2.5" OME LJ/XJ lift • JKS Trackbars • Brown Dog MML • 1" BL • Warn Engine Skid • Aussie Locker (FR) / Rubi Air Locker (REAR) • SYE/CV • Nth Adj Control Arms • Bestop Oversize Tire Carrier • PSC Rocker Knockers • ORO Swayloc • TNT Tube Fenders
MIDSOUTH JEEP CLUB > Jeepers from TN, AR, MS, and KY