Alright... we got up to URE around 3pm and got all settled in at the campsite.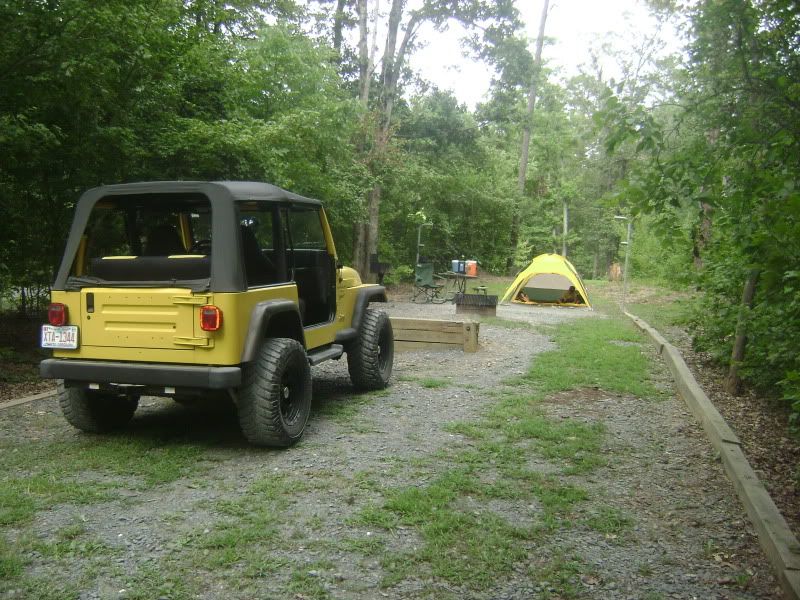 This was my first camping trip with my son and he was having a blast from the start. He liked just chillin in the tent.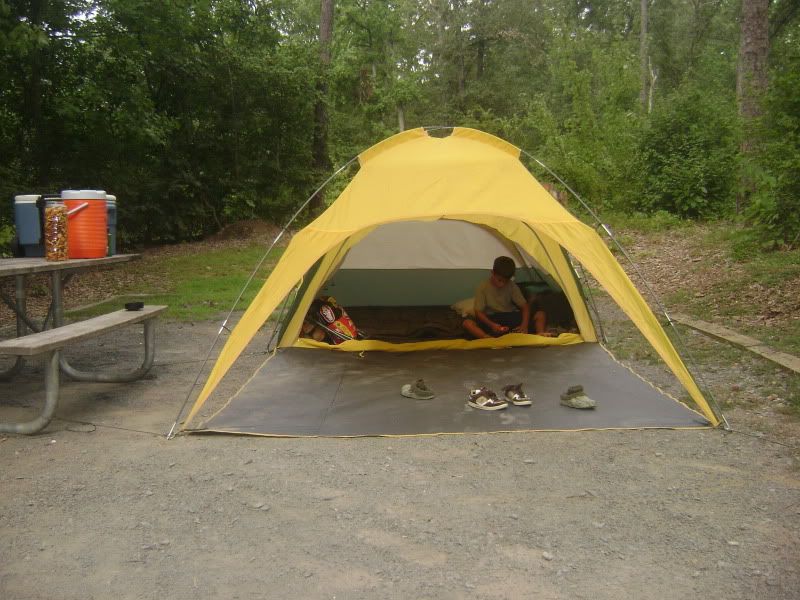 Before we fully unpacked we had to go explore around the campsites.... My son's favorite thing to do was to walk out on EVERY SINGLE fallen tree we passed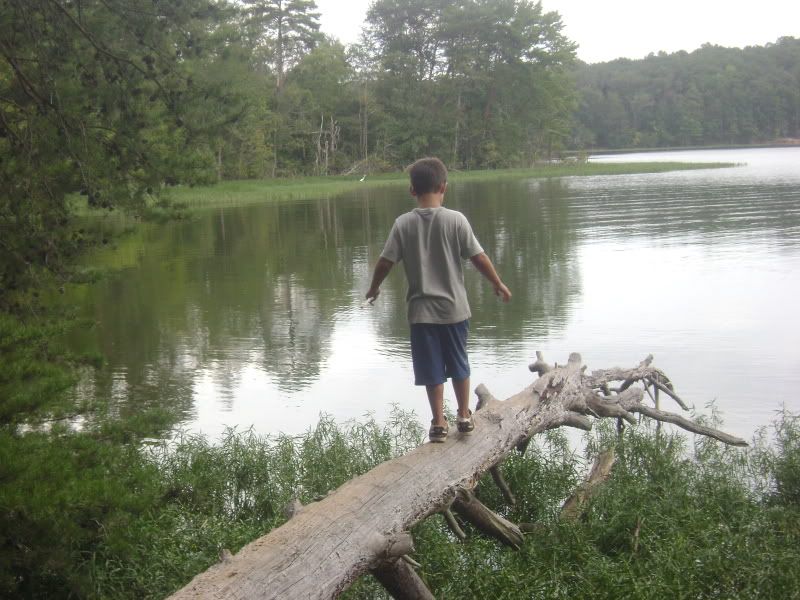 Now it's time for my fat belly to get some food. At this point I was already sweating awy to nothing. We fired up the grill for some burgers and dogs. I forgot the grill tools, so improvised with some sticks...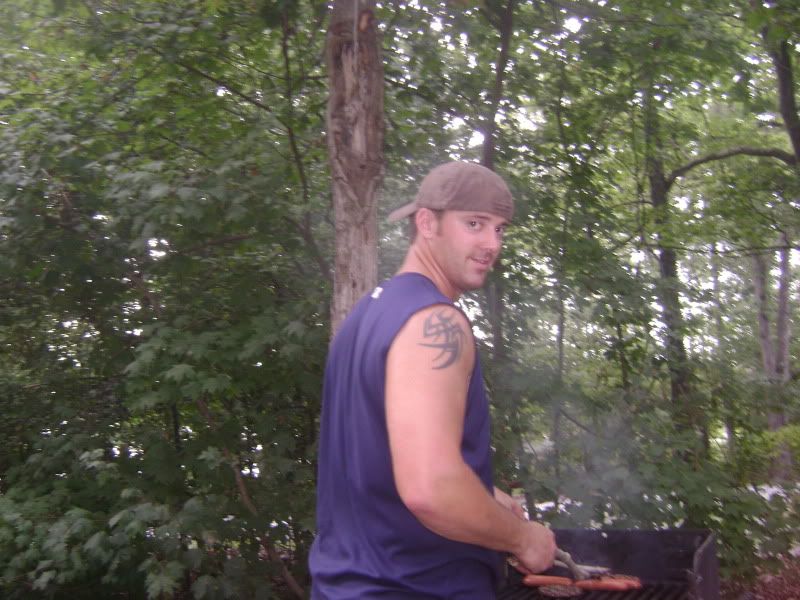 We weren't originally planning on going out in the Jeep the first night. I DID get a trail pass just in case though....so.....why not
I figured we'd just go over and check out Wolf Den real quick and then call it a night...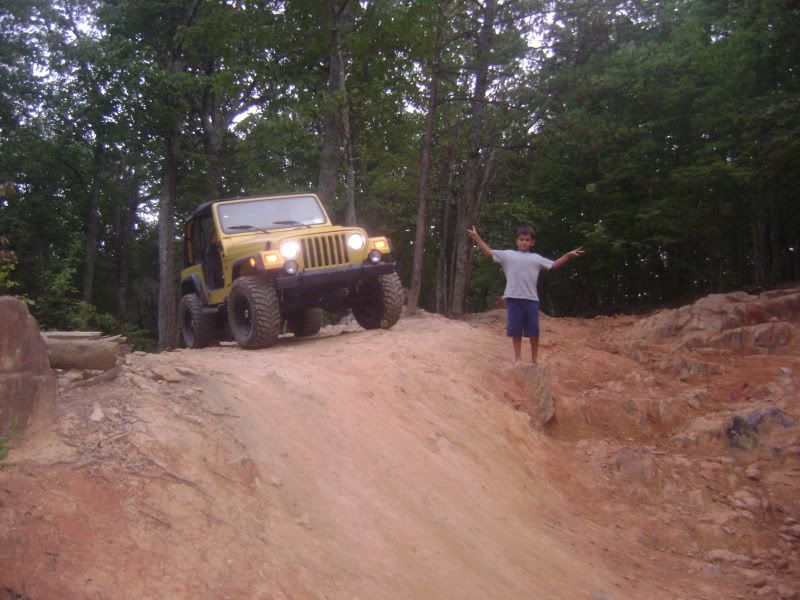 Well....after going through Wolf Den I didn't feel like just turning around and going back through it again, so my bright idea was to continue on and do Falls Dam. On the map that I had it didn't list the distances of the trails. I had no idea Falls Dam was more than 3x longer than Wolf Den. I ALSO thought that I could follow Falls Dam and eventually run into a main road that would allow me to loop back around to my campsite. WOW!!!! was I wrong. SO, there I was..... 8:30PM, this is my first time offroad, I haven't seen one other single person out on the trails, it's f'n dark, we're at the dead end and have to go all the way back through both of the trails. Now that being said.... I was a little overwhelmed on the trails at first. I had no clue what the capabilities of my Jeep were. I know I barely tested it on this trip, but I was still nervous, because if I broke down or got stuck I was SCREWED. I turned one corner and saw a HUGE mud puddle (really wasn't that big, but I got nervous). So, I tried to go around it. I climbed the bank next to it and maneuvered between two small trees that I shouldn't have been able to get through. At this point I was REALLY pleased with myself and feeling very positive....until I turned the corner a minute later only to find a puddle twice the size with no way around. SO, I told my son to hang on and let him know we were about to get muddy. He thought this was awesome and would be happy playing in the mud all day. I would agree with him as long as I had a way to get myself out if I got stuck. Well....needless to say we went through the "HUGE" mud puddle like it was pavement.....no problems at all. I was worried and being a big vagina for no reason
That was all before getting to the dead end..... So, annoyed that we had to go through it all again....just because it was getting late, dark, and I had been awake since noon the day before, because I worked a 12 hour shift the night before and packed and left for URE right after getting off at 7am. I was running on empty and my son was crashing fast.... We made it from the dead end, back through both trails, and back to the campsite safe and sound at a snails pace. It was pretty fast for me though. I tried to get a pic of the one puddle on the way back, but it was too dark....
poor guy was exhausted and just wanted to go to sleep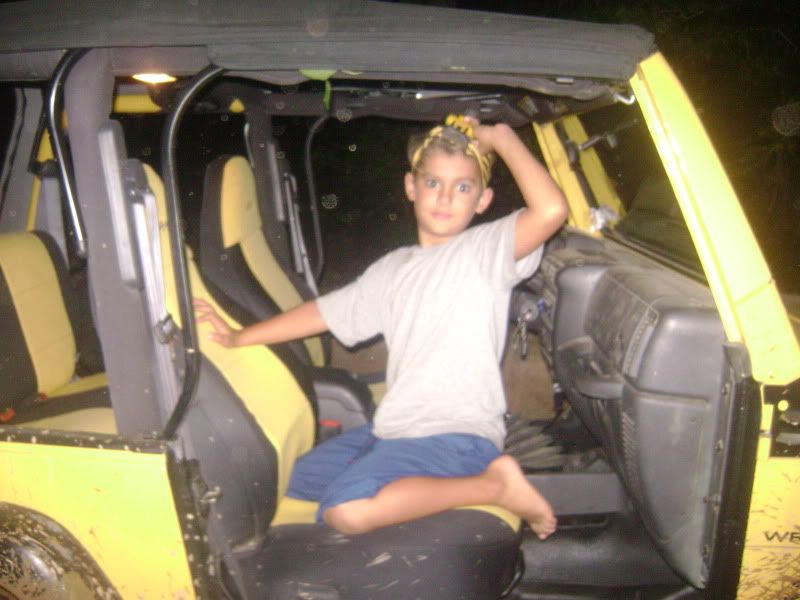 The next morning I took some pics of my dirty Jeep. It actually didn't look half as bad as I thought it was going to....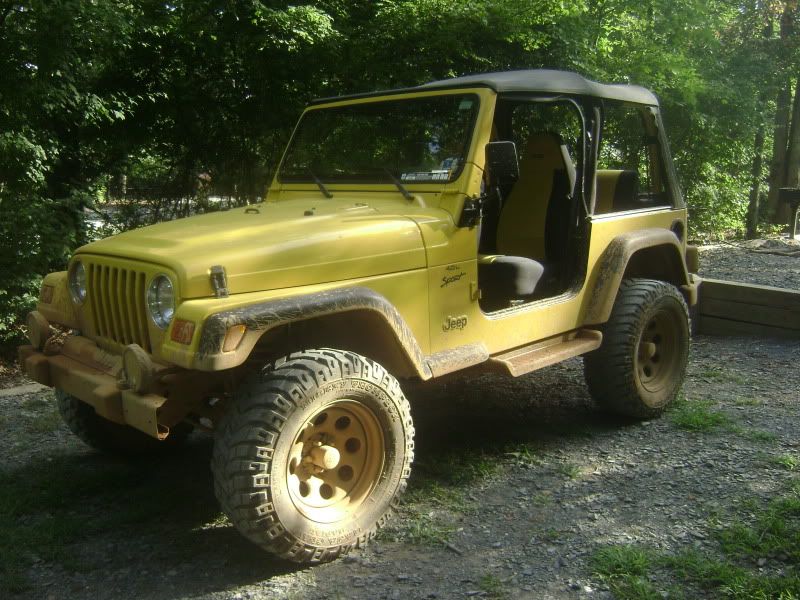 The 2nd day we decided to just play around and stay off the trails
Some fun with a hatchet...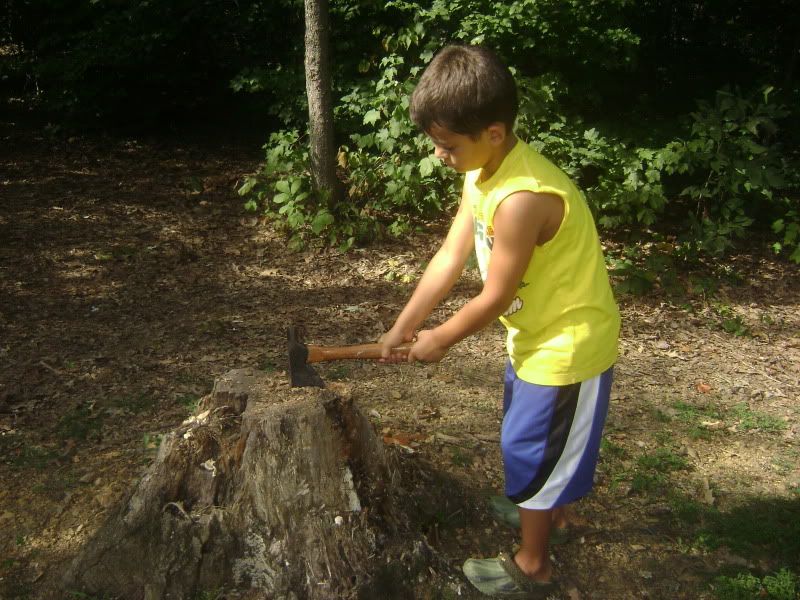 more climbing on logs
taking a rest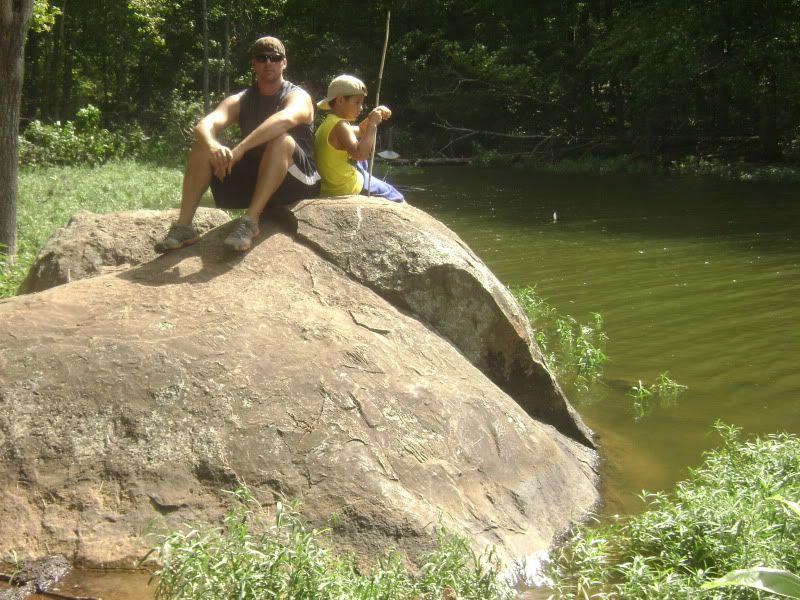 My son's favorite log in the water by site #11...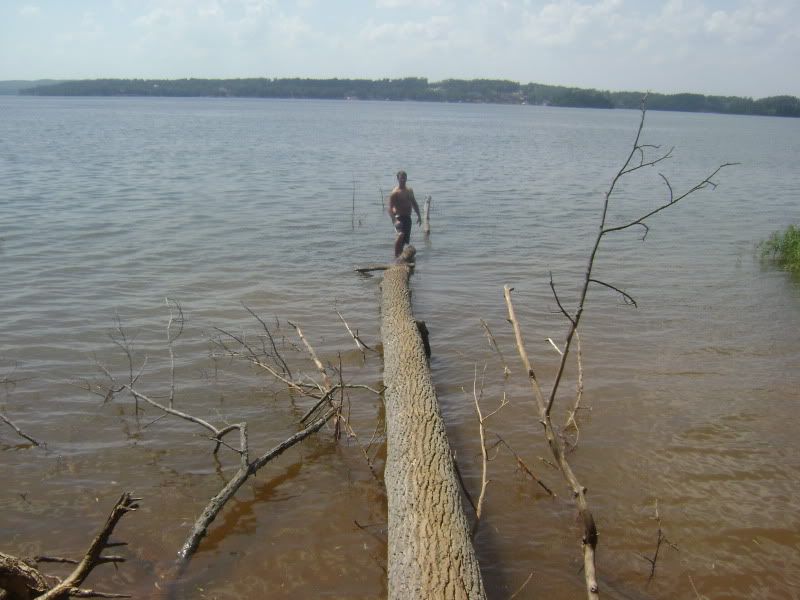 THEN..... the 3rd day after breakfast it was time to pack up and head home. My son wanted to stay forever....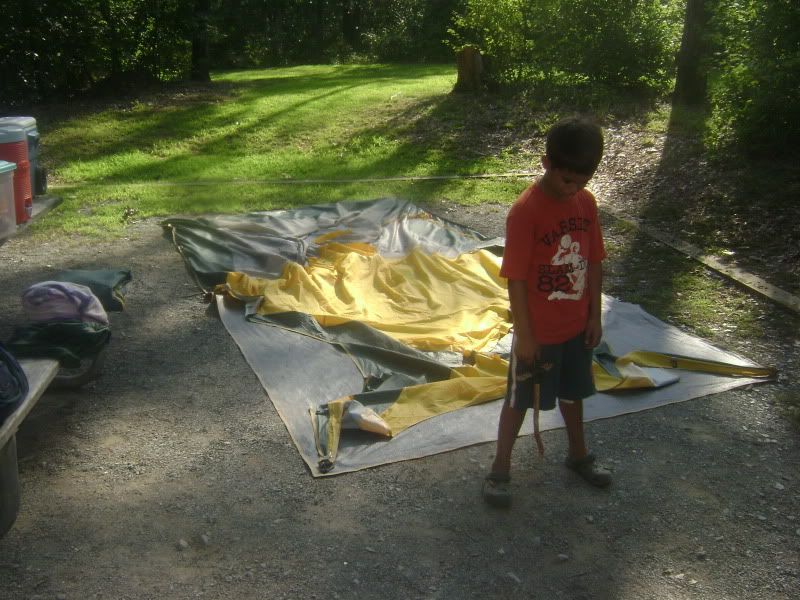 All packed up and ready to go...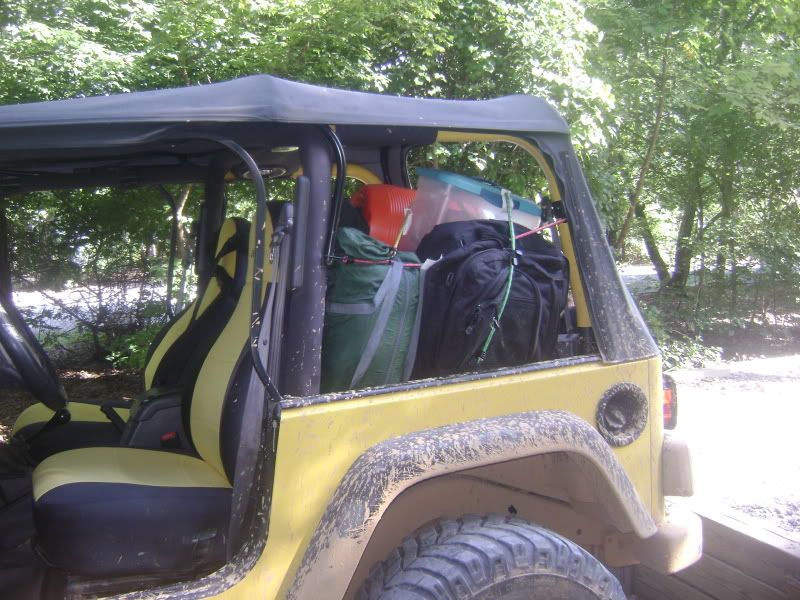 Can't WAIT to go back
Next time there will be more trail pics and I will DEFINITELY be doing it with a group.