I been researching for a couple weeks on where to buy new meats for my xj. I had high hopes on acquiring some 33x10.5 bfg's from sources recommended on this forum but my unemployed status wouldn't allow me to spend more than $500 so I had to go another route. I've been eyeballing treadwright tires, which used to be high tech retreading, cuz they make cheap tires and the reviews i've read on them have all been positive. I decided what the heck and order up a set of four 265/75/16's, which are 32x10.5's. They were $478 shipped to my door ($340 for just the tires). Fedex managed to put ONE tire on the wrong truck so I had to wait another week for that tire to get re-routed back here but no big deal. Once I got em I had Jack's Independent Service mount and balance em for $32.
The tires are exactly 32" tall. There's no damage to any of the tires and they are pretty much like new. I requested bfg or goodyear casings but the size i picked (265/75 and load range C) left me with only two casings to choose from: michelin and bridgestone. Bfg and Goodyear do not offer load range C casings in that size so I chose Michelin. One of the big reasons for using treadwright, other than the price, is they offer a load range C tire in 16" size. It's very rare to find a C tire in that size and I need C for my light weight jeep.
Here's some pictures: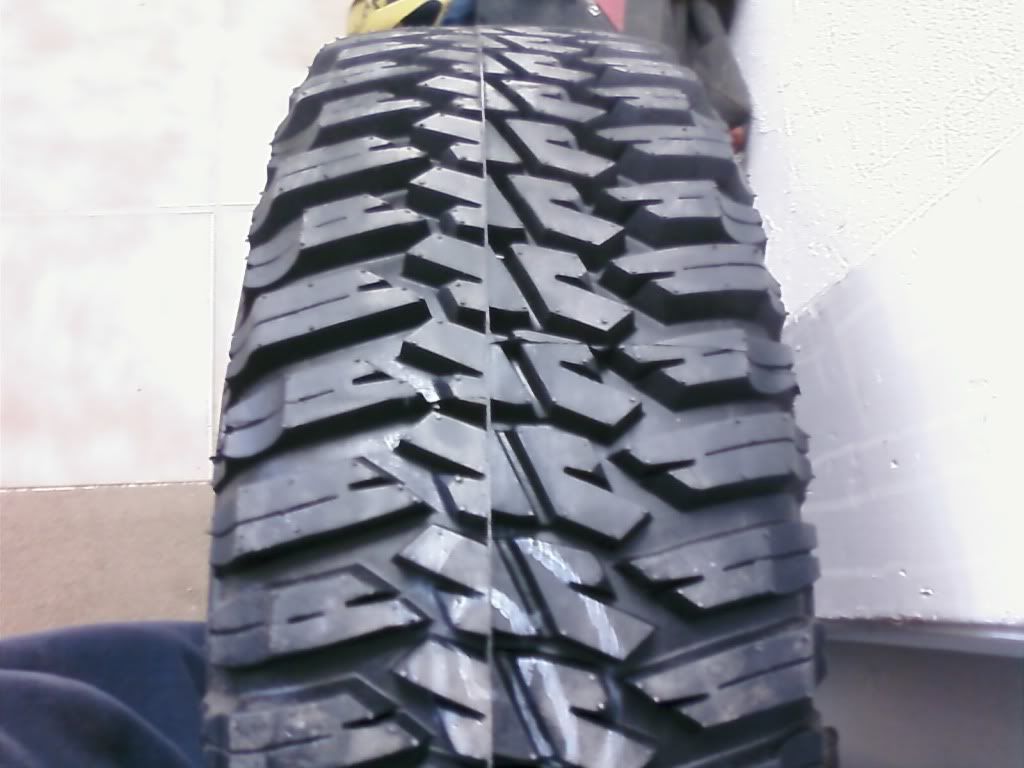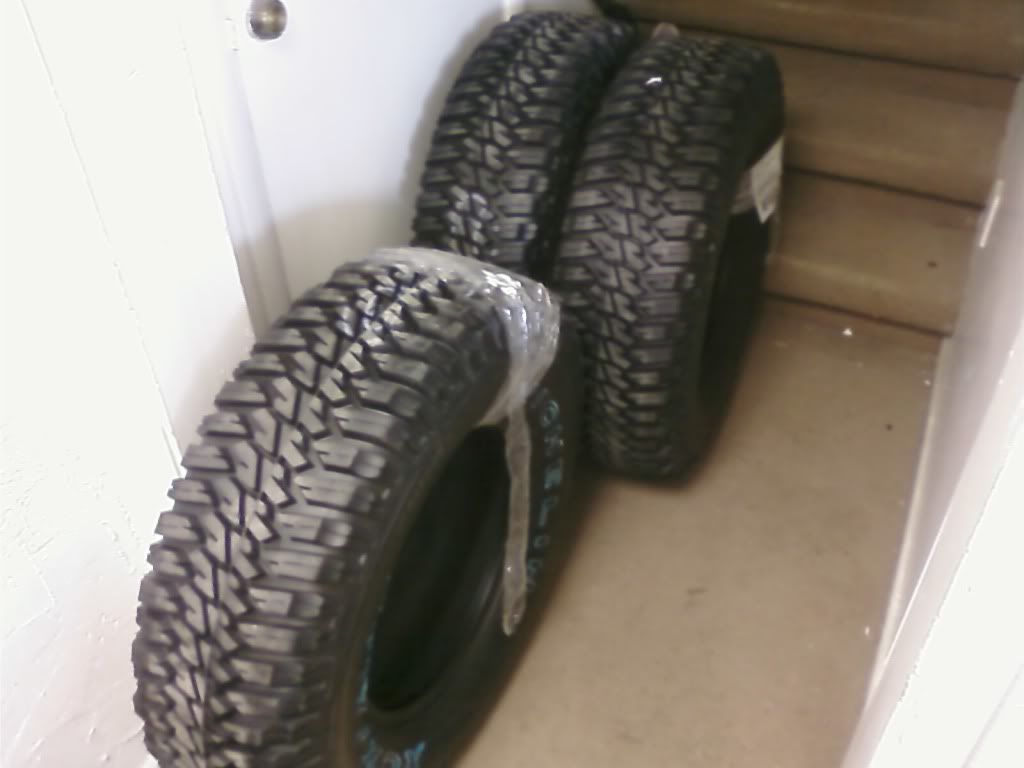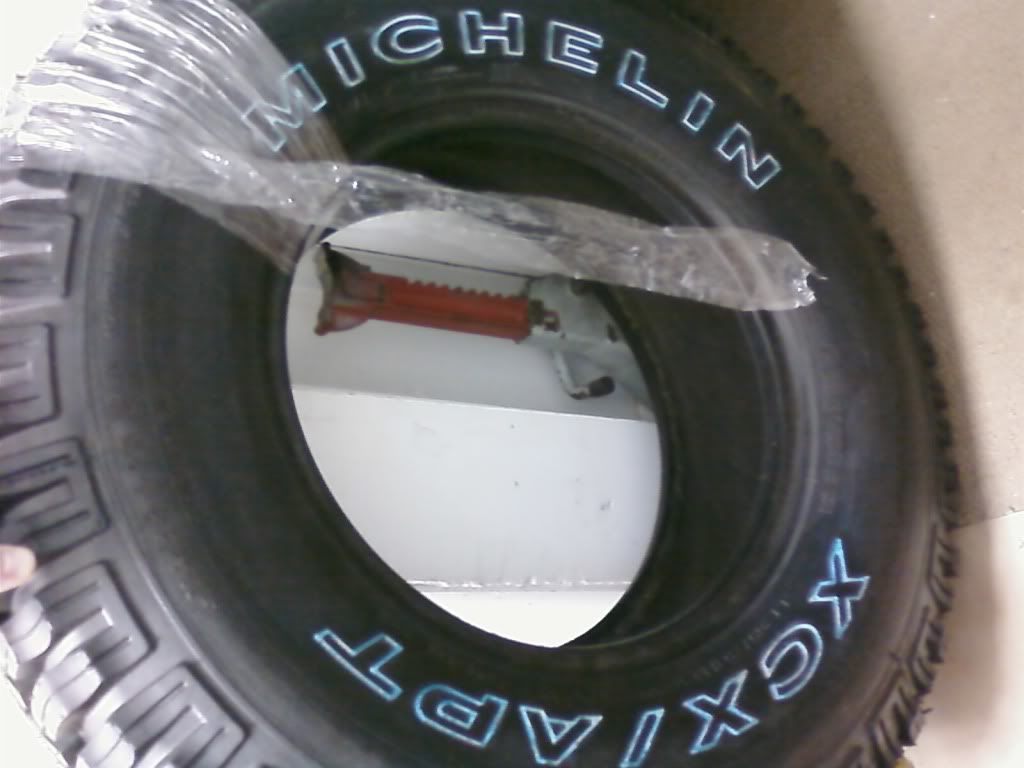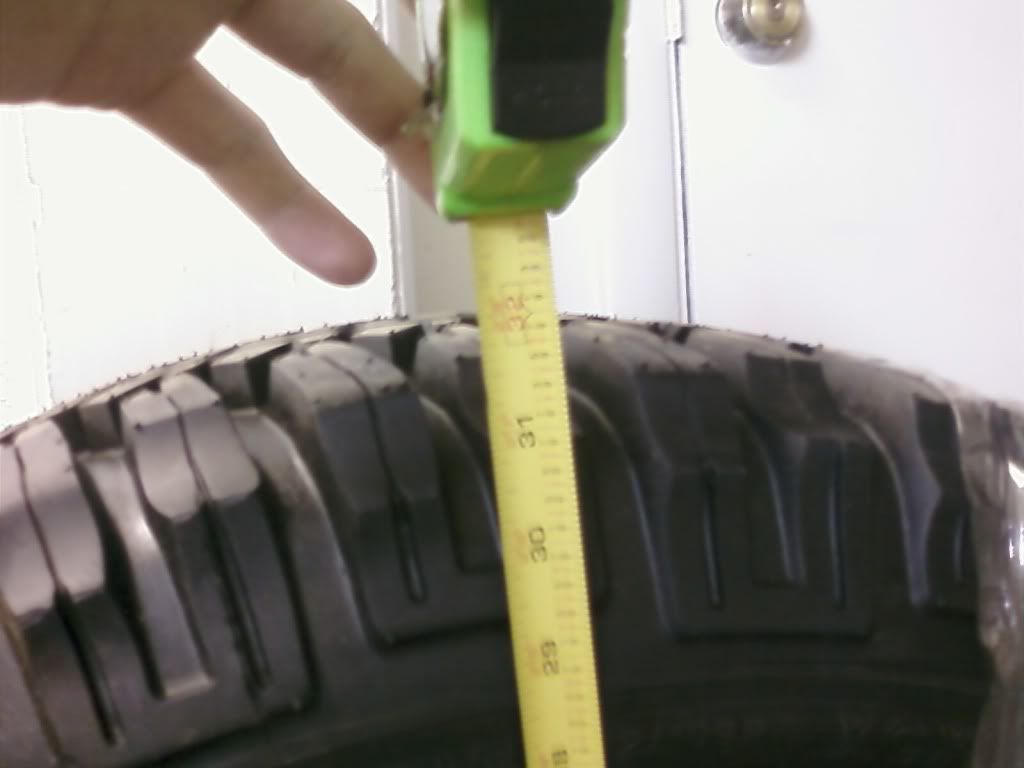 I ran them in the rear until the missing tire showed up. HOT ROD XJ!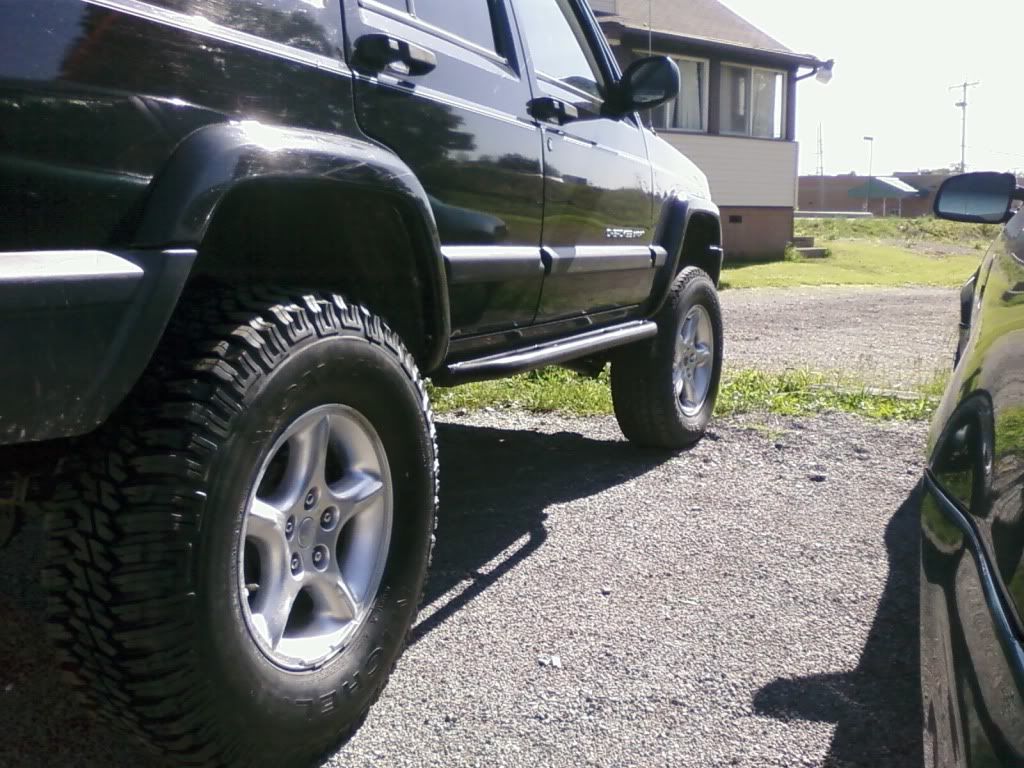 Then the tire showed up and I leveled it out: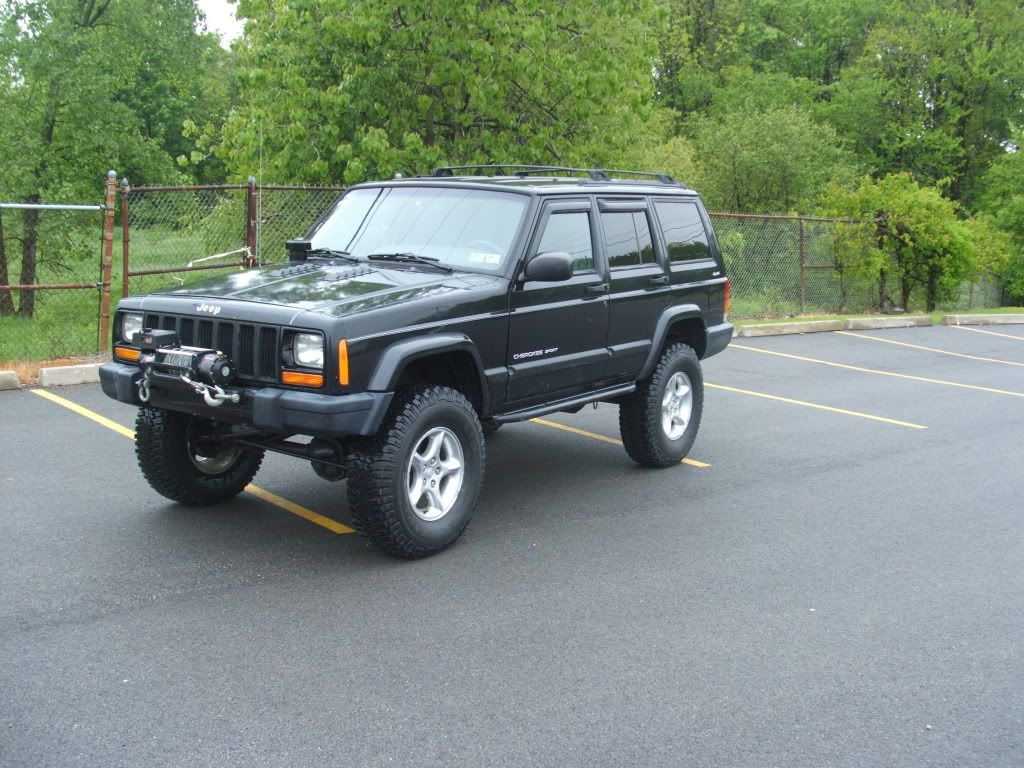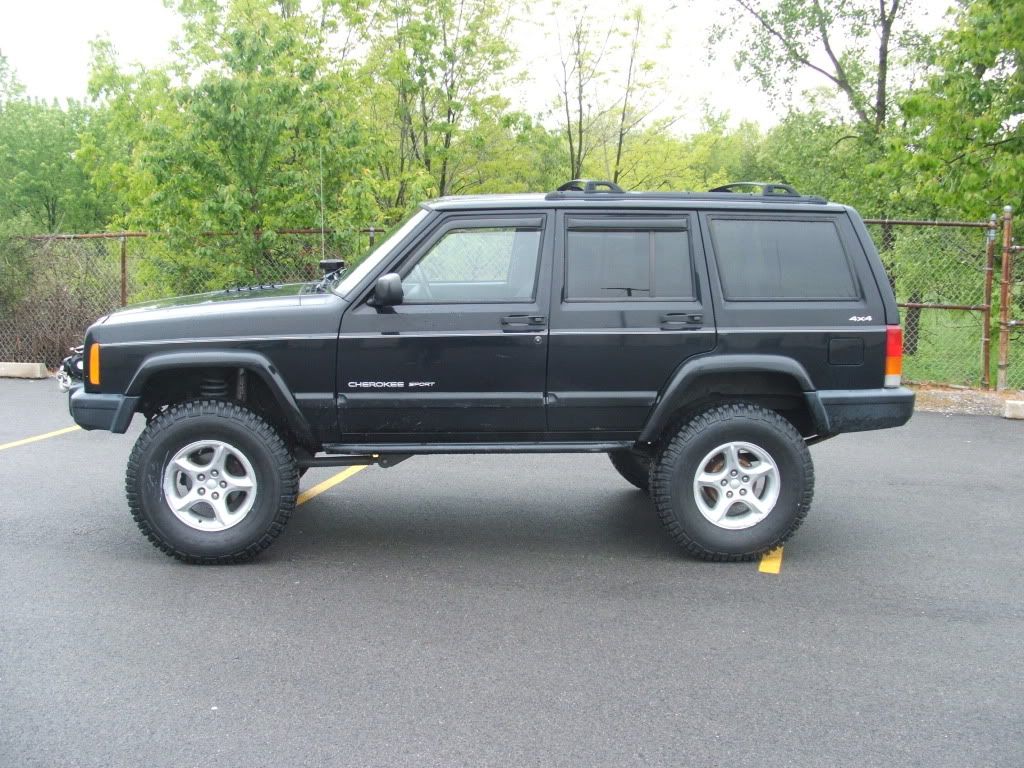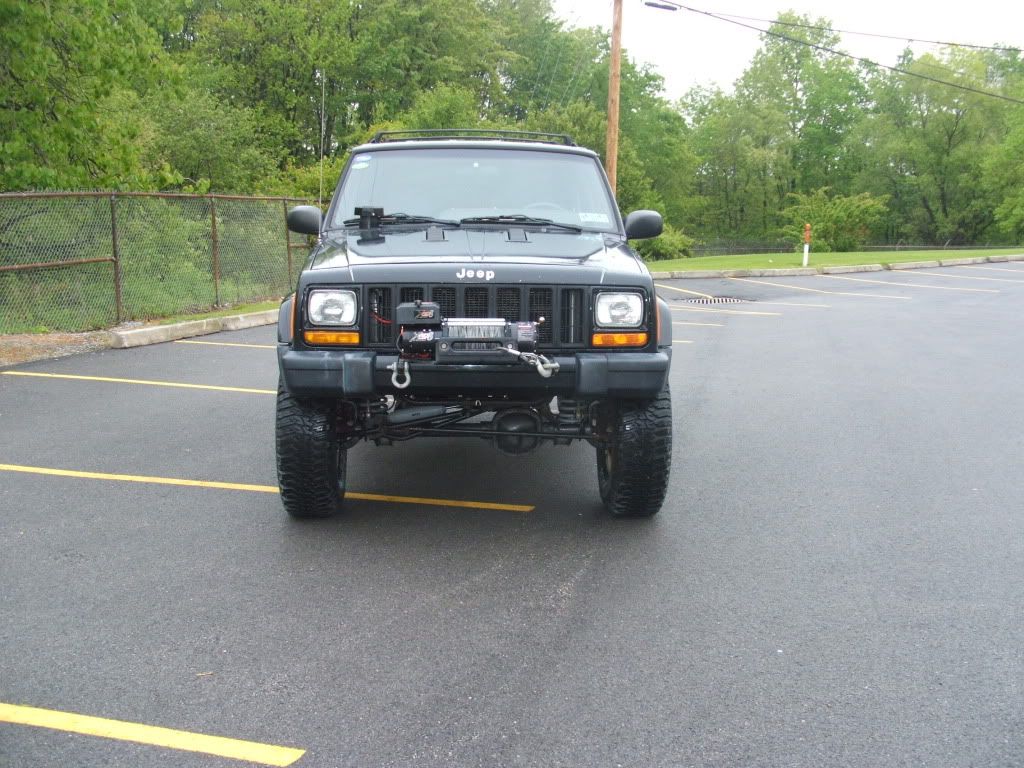 To tell you the truth, these ride just like my 30" firestone AT's. There's no typical MT rumble, no shakes, no vibes, just a smooth rolling tire. I'm very pleased with these. :047:
Thought i'd share in case someone was curious about em.....
Oh by the way, they come with a 2 year 24k mile warranty.
Chris