Just in the last month or so they came out with 33/12.5 - 15 size for the new DuraTrac which came out about same time as the new MTR Kevlar. Anyway I just picked up a set of 33s for the TJ. I thought I would share some pics and so far the tires are awesome. Going to Moab first of Oct.
That is quarter in the tread.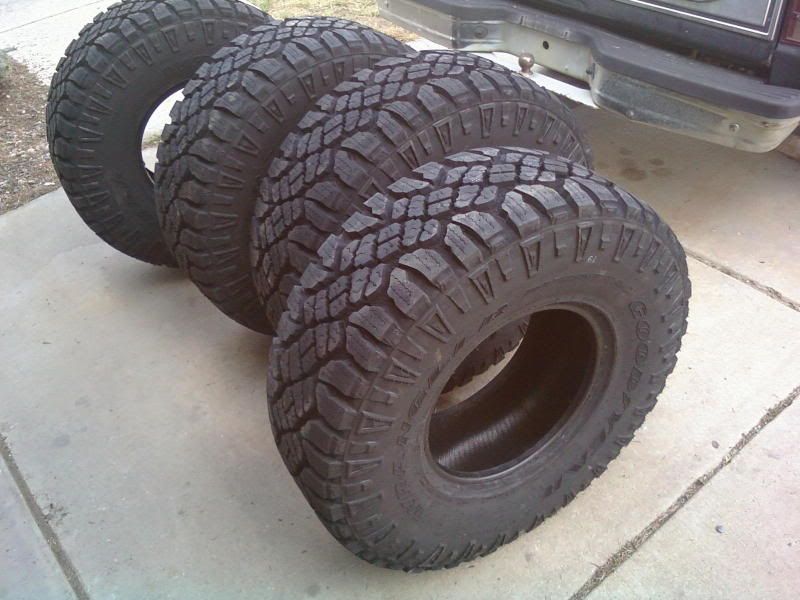 Here is one next to a 35/ 12.5 BFG Mud Terrain which is on 10" wide rim and the DuraTrac is still unmounted.