Registered User
Join Date: Aug 2006
Location: MN
Posts: 25
Jeep JK Sahara with Stock 18s - Hankook DynaPro ATM RF10 - 275 65 R18
---
It's way too hard to research stock-ish sized A/T tires for the JK Sahara stock 18 inch wheels (original tires 255 70 R18) I was just highly recommended the Hankook DynaPro ATM RF10 in a 275 65 R18 size (a size where there is much more selection).
I will continue to update this post with how the tires run, I don't find much time off road but the snow will start to fly here soon and I am sure they'll get a workout.
Registered User
Join Date: Aug 2006
Location: MN
Posts: 25
Drive home was great. Less jarring, smoother on road bumps and transitions than the old tires. Noise seemed equal or less than the Dueler RH-Ss I had... Wind noise was easily louder than anything coming from the tires.

Discount Tires fills front and back to 35psi (according to receipt) I read on another forum (Tacoma I believe) the these tires are "mushy" at 30-31psi so I was happy Discount knew that and already filled beyond the JK door sticker.

The wider tire is noticeable and looks nice, there is no white lettering on this tire on either side which I prefer.

I changed all 5 tires including the spare, the wider spare does fit fine on the tailgate and the tire bumpers that hold the tire in place.

Pictures tomorrow...
Registered User
Join Date: Nov 2012
Location: Hoffman Estates
Posts: 1
Can you post those pictures asap? Also, have you noticed any change in mpg?
Registered User
Join Date: Aug 2006
Location: MN
Posts: 25
Pics and MPG...
---
MPG...
I have this 10 mile section of highway that I usually reset my MPG in the computer and run to get an apples to apples comparison after mods (not that I have many) and I was getting nearly the same MPG reading I was before. Running for a week or so afterward I would say the MPG computer is on par with the old Duelers on my commute, also understand that most places just changed to winter gas so MPG (and the price) changes then as well compared to summer. I would say the tires may be slightly heavier due to the width but are exactly the same height so likely MPG is decreased slightly, I would say not noticeably.
PICs...
Sorry did some in garage shots, I will do some outside and clean in the future.
Side View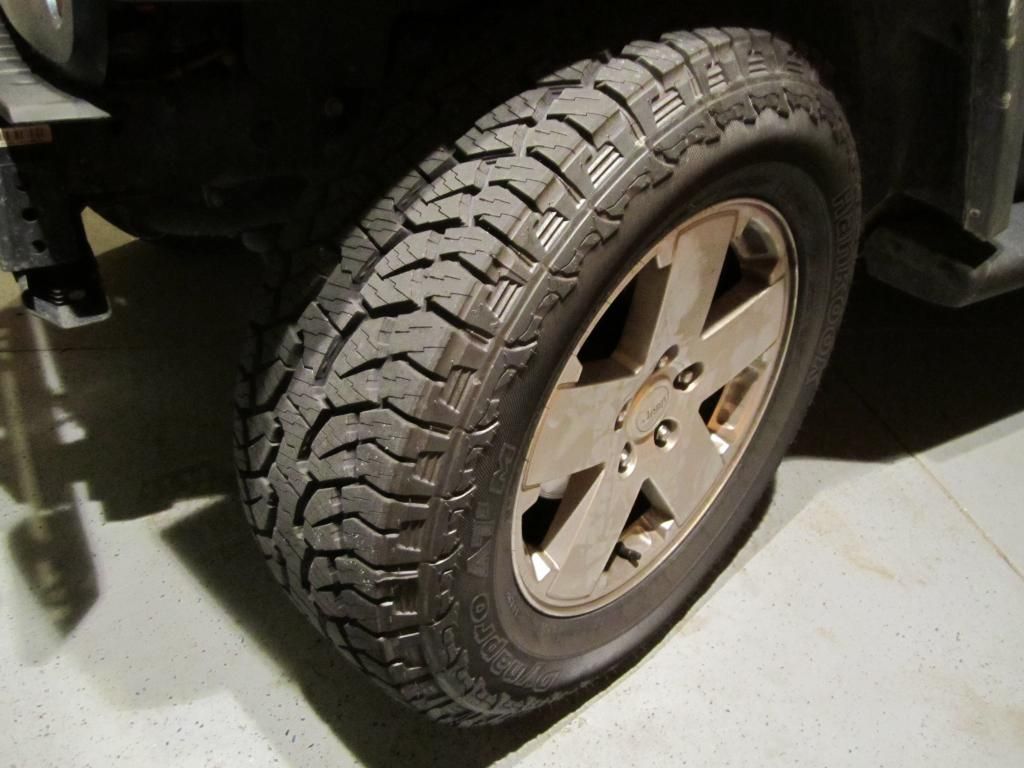 Tread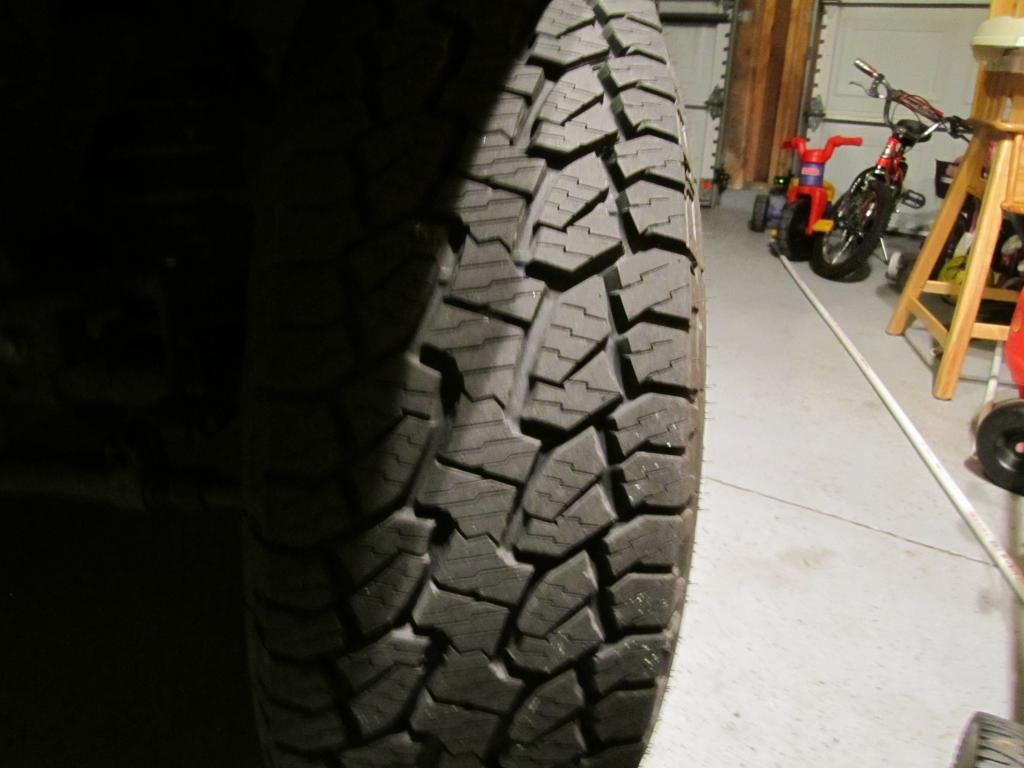 Stock height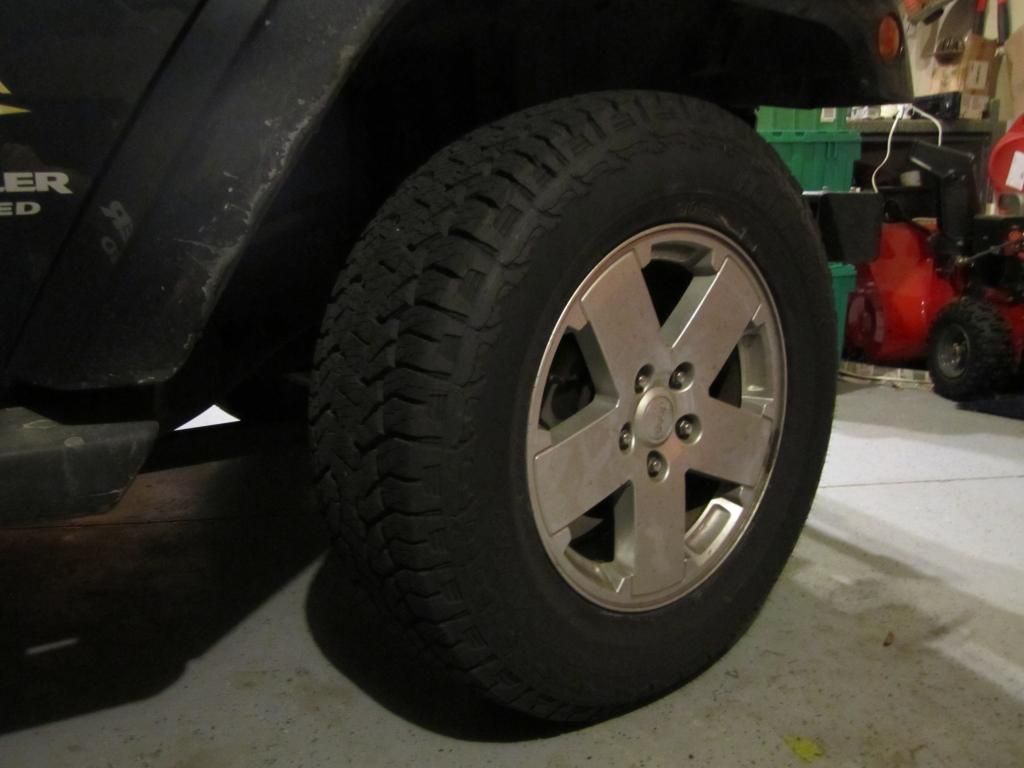 Not past stock fenders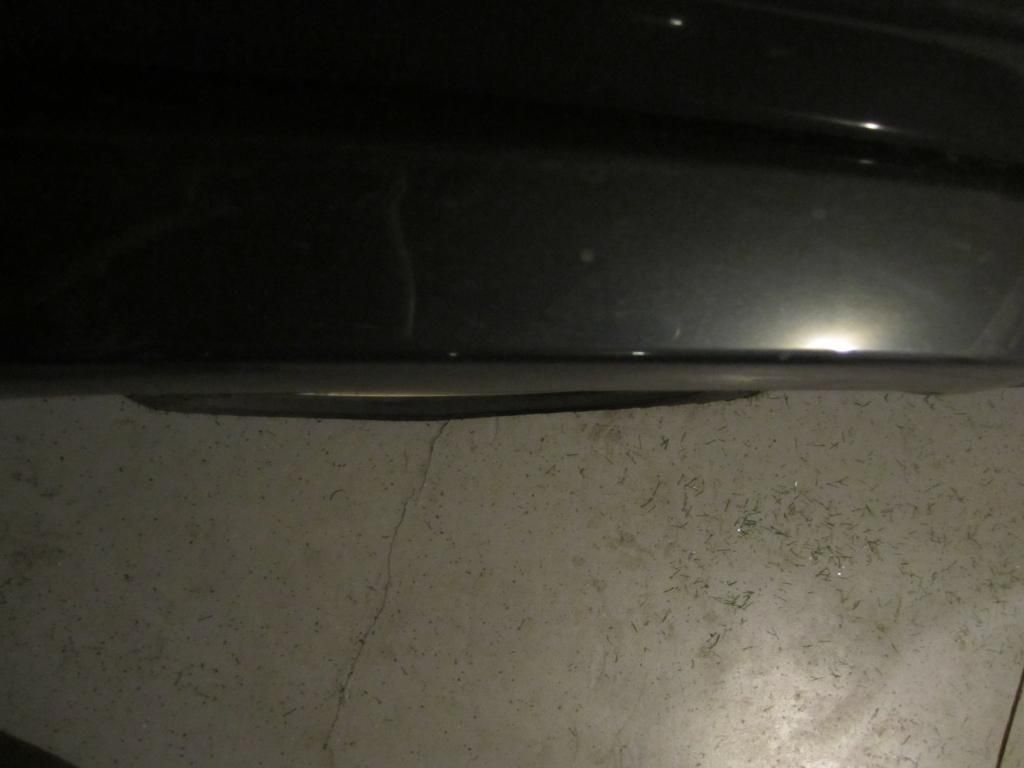 Full album:
http://s1229.beta.photobucket.com/us...o%20ATM%20RF10
Registered User
Join Date: Sep 2013
Location: Broussard
Posts: 1
Any rubbing
---
I'm considering replacing my stock Dueler's with these. I have been considering sticking with the stock size of 255/70r18 or going with the size you did at 275/65r18. My main determining factor will be if there is any rubbing you have experienced or did you have to add spacers? Would you buy these tires again?

Thanks!
Currently Active Users Viewing This Thread: 1

(0 members and 1 guests)
Posting Rules

You may post new threads

You may post replies

You may not post attachments

You may not edit your posts

---

HTML code is Off

---