My "starter" bolts compared to 2 of the supplied beadlock bolts:
Before that if you're putting any balancing beads in, now is the time to do so. I measured out 14oz of steel BBs for each.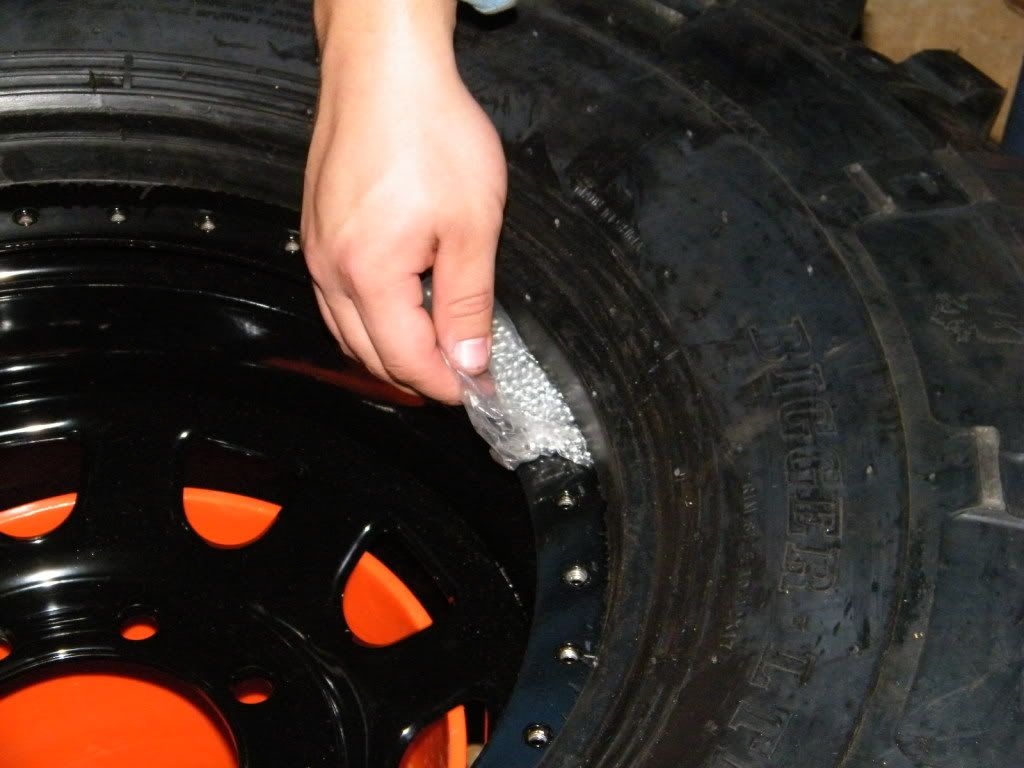 Started:
Keep in mind to ensure the tire is nice and centered in the ring.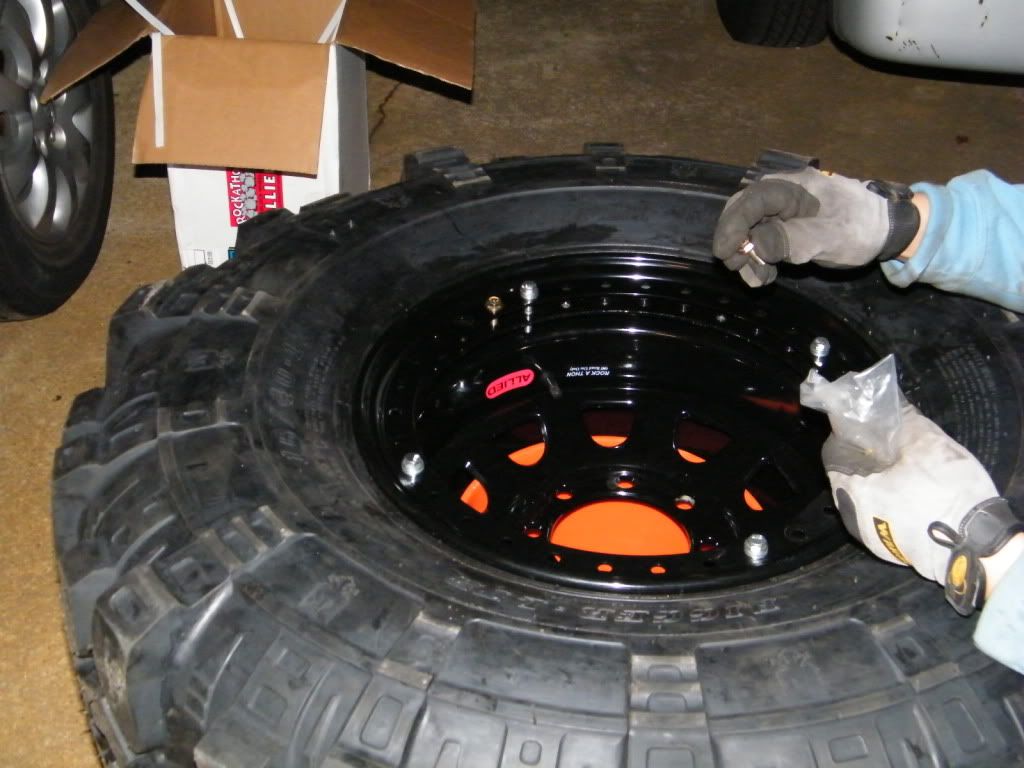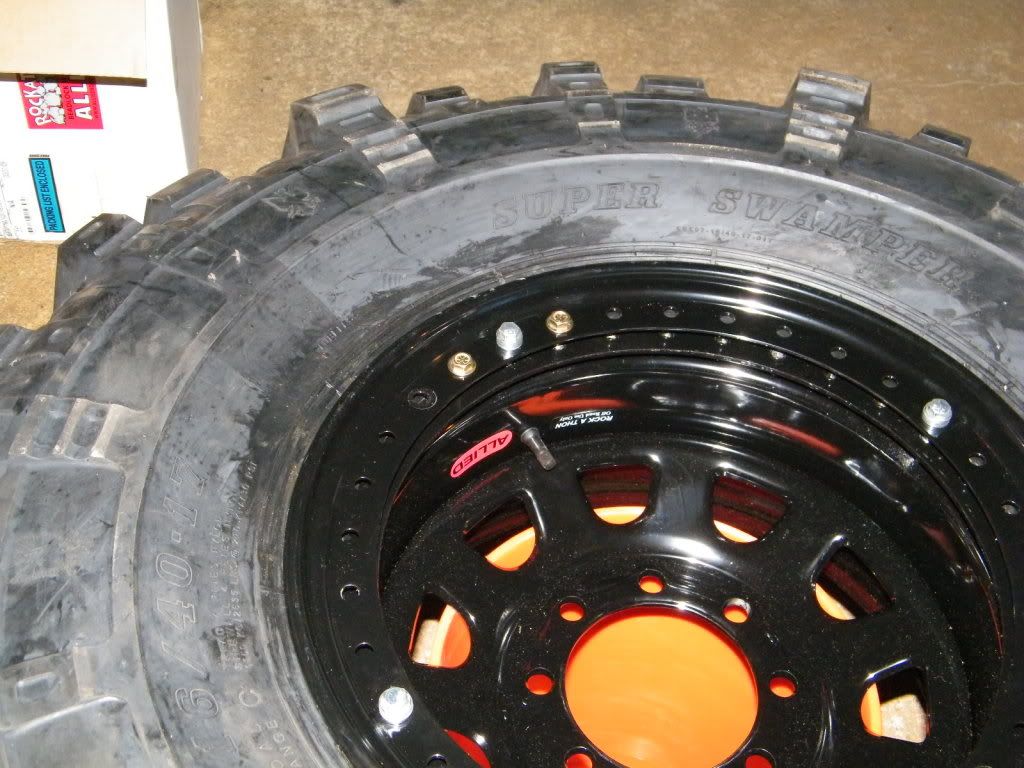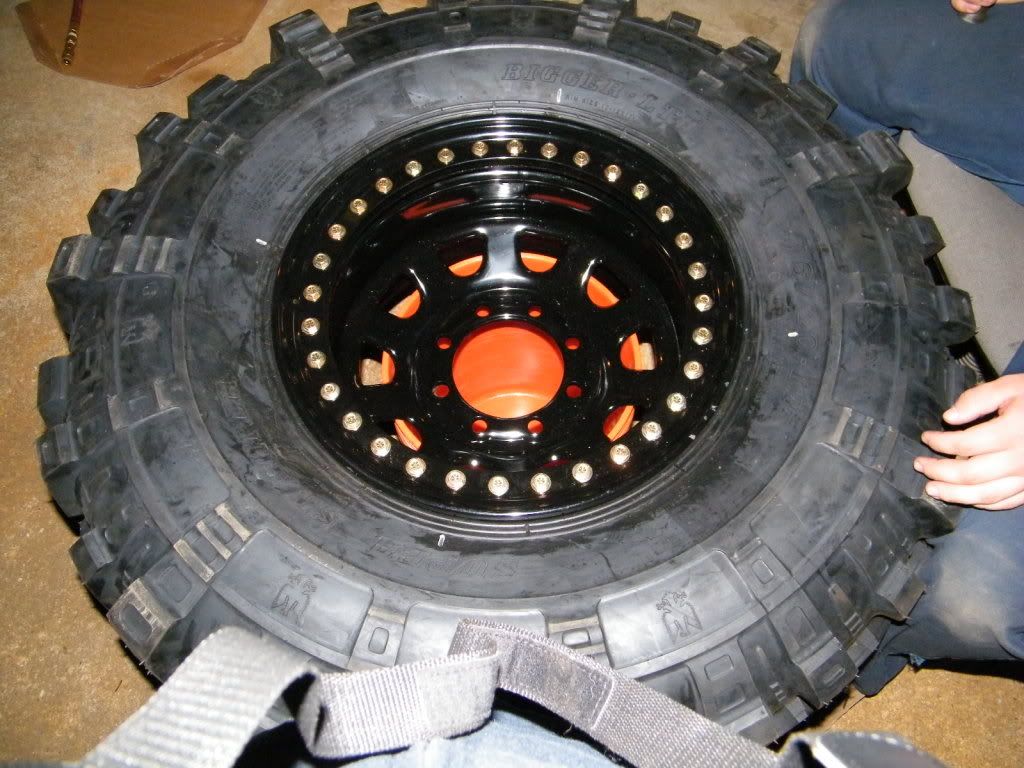 Note I used an impact to get them all started and to speed things up(not recommended by manufacturer). I learned from the first wheel about how far down the bolts need to go so I wouldn't go past. I DID do everything by hand on the first wheel. Always do the final torquing w/ a torque wrench in the manufacturer's recommended pattern. I did mine to 15 ft-lbs(spec is 12-15 ft-lbs).
I still need to do the final torquing about 2 more times as my back called it quits for tonight, but you basically do that 3-4 times total. Then check it again of course. This is because you are compressing rubber. Tighten one bolt, and it loosens about 4 more. Eventually you'll get to the point where everything is in the 12-15 ft-lb spec and you can call it good.
Air up the tire and check for leaks. I'll recommend airing it up while standing because sometimes the inner bead seating can be violent. On some car wheels it has enough force to shoot the entire wheel/tire off the ground.