So I've had a plan of eventually going to 17" wheels on my TJ. I want the 17s for bigger brakes, and I like the stability of the 35" on 17s combination.
So with that said I really really like the Hutchinson Rock Monsters, but they don't seem to make these for the TJs in 17" variety. I considered running the 17" 5x5.5 version which I still may do since that's what I'm doing now with 15s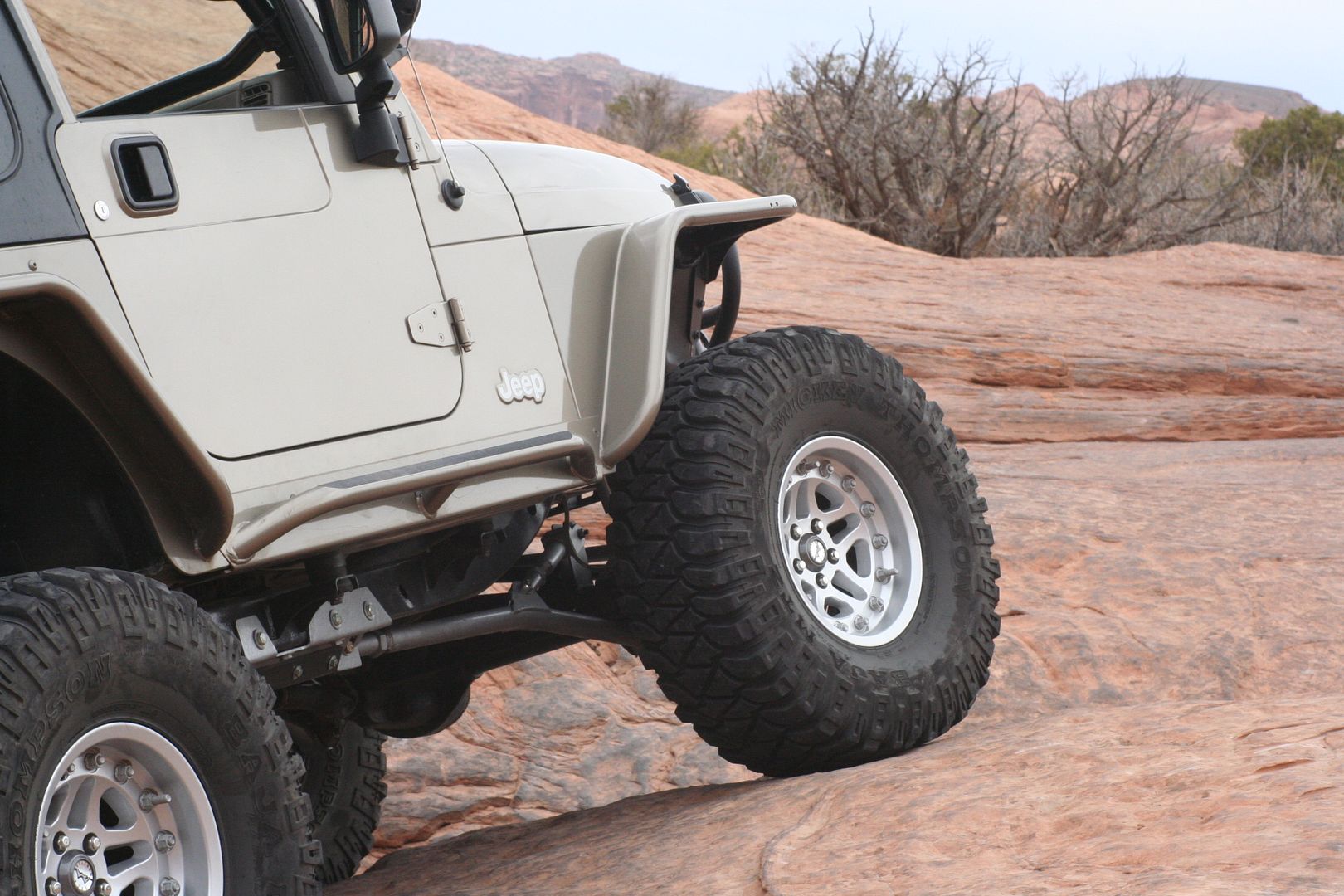 (picture from a forum member, these are the 15s)
My second choice was the AEV Pintler Beadlocks. No longer available for the TJ.
So that leaves me with the option of running spacer adapters, or get different wheels.
So I've found 17s and bead locks 5x4.5 in the following
Price highest first:
Raceline RT233-AL Monster $430 each
Trail Ready HD17 $395 each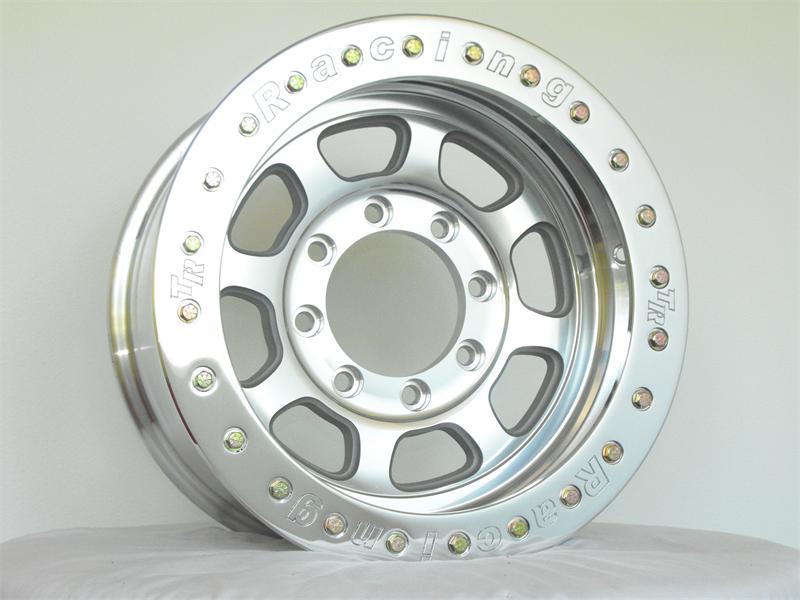 Walker Evans 17" Racing Wheels $395 each
Spyderlock 17s $390 each
KMC XD222 $310 each
Non beadlock wheels
Mickey Thompson Classic Locks $203 each
(from a fellow forum member)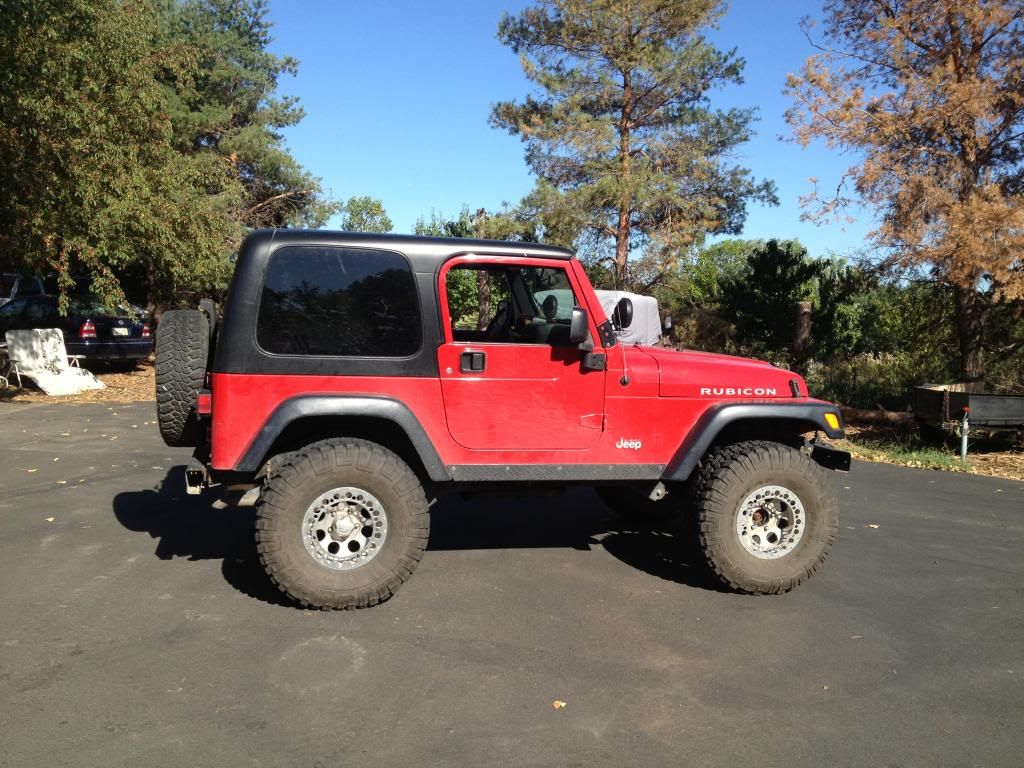 My current setup is similar to the 17s above except in 15s with custom rings, so I'm a bit partial to these/this design.
ATX AX195 $190 each
ATX AX194 $190 each
There are 2 sizes of these with differences is BS and offsets.
The problem with these nonbeadlock wheels is the fact that they're not beadlocks. Fortunately Staun makes these babies:
http://www.4wheelparts.com/Wheels/Be...turer_PQ=Staun
You can get a set of 5 for right close to $1000.
So with all that said, I'm a bit at a loss.
My list of wants in order.
1. 17s
2. Something that looks good.
3. Proper BS (trying to ditch the spacers/adapters)
At this point I'm strongly considering one of the ATX versions, but by the time I turn those into beadlocks I'm looking at dang close to $400 a wheel.
When you think of it that way, those KMCs look pretty good, all of those true beadlocks look pretty good since they're all close to $400. The only hitch with that is I don't like the looks of any of those true bead locks except for the Hutchinsons and Pintlers. Back to square one.
So this leads me here, do you guys and gals know of other good looking 17s that are a bit cheaper to sway my staun position, or some better looking true beadlocks that might sway my decision to go that way?
All options and opinions welcome. More pics of TJs with 17s wouldn't hurt either.
A thread with some nice beadlock pictures:
http://www.jeepforum.com/forum/f59/b...-rims-1056295/